Tune in for our on-demand demo of Atlassian Access
Can't make the demo with live chat? No problem. See what Atlassian Access offers and get a 30 minute on-demand video guide on how to unlock key security features for your organization.
By signing up on this form, I acknowledge receipt of Atlassian's Privacy Policy.
By signing up on this form, I agree that Atlassian can share my information with Channel Partners and for Atlassian and Channel Partners to send me promotional emails about products and services.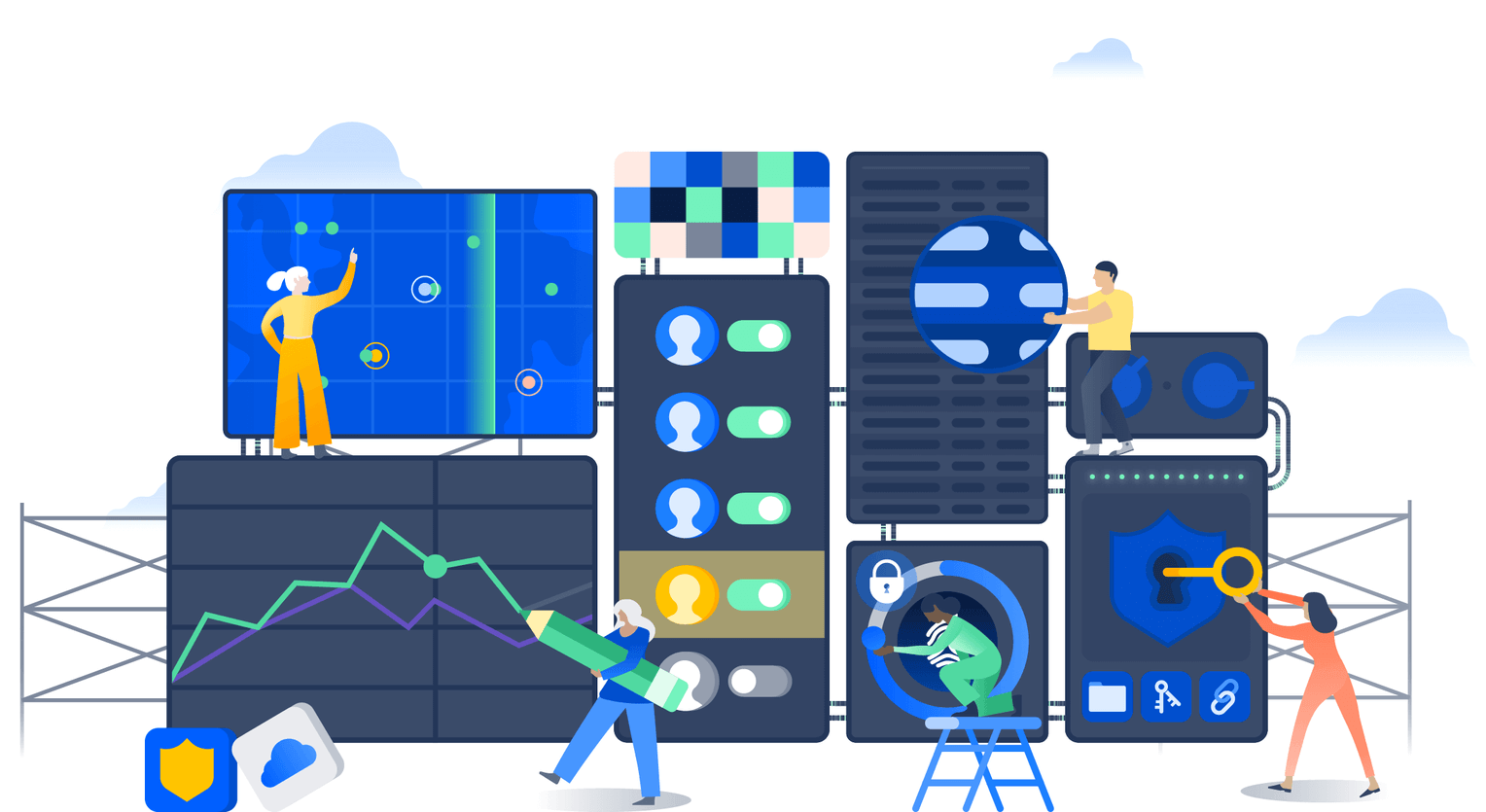 See Atlassian Access in action
Whether you're just starting to plan for your organization or in the process of setting up Access now, this on-demand demo will cover what Atlassian Access offers. We'll dive deeper into each feature and guide you step-by-step how to unlock key security features for organization, including:
SAML single sign-on (SSO)
User lifecycle management (SCIM)
Multiple authentication policies
See how you can gain centralized enterprise-grade security and administration for Atlassian cloud products, like Jira and Confluence, with Atlassian Access.
Ready to get started with Atlassian Access?