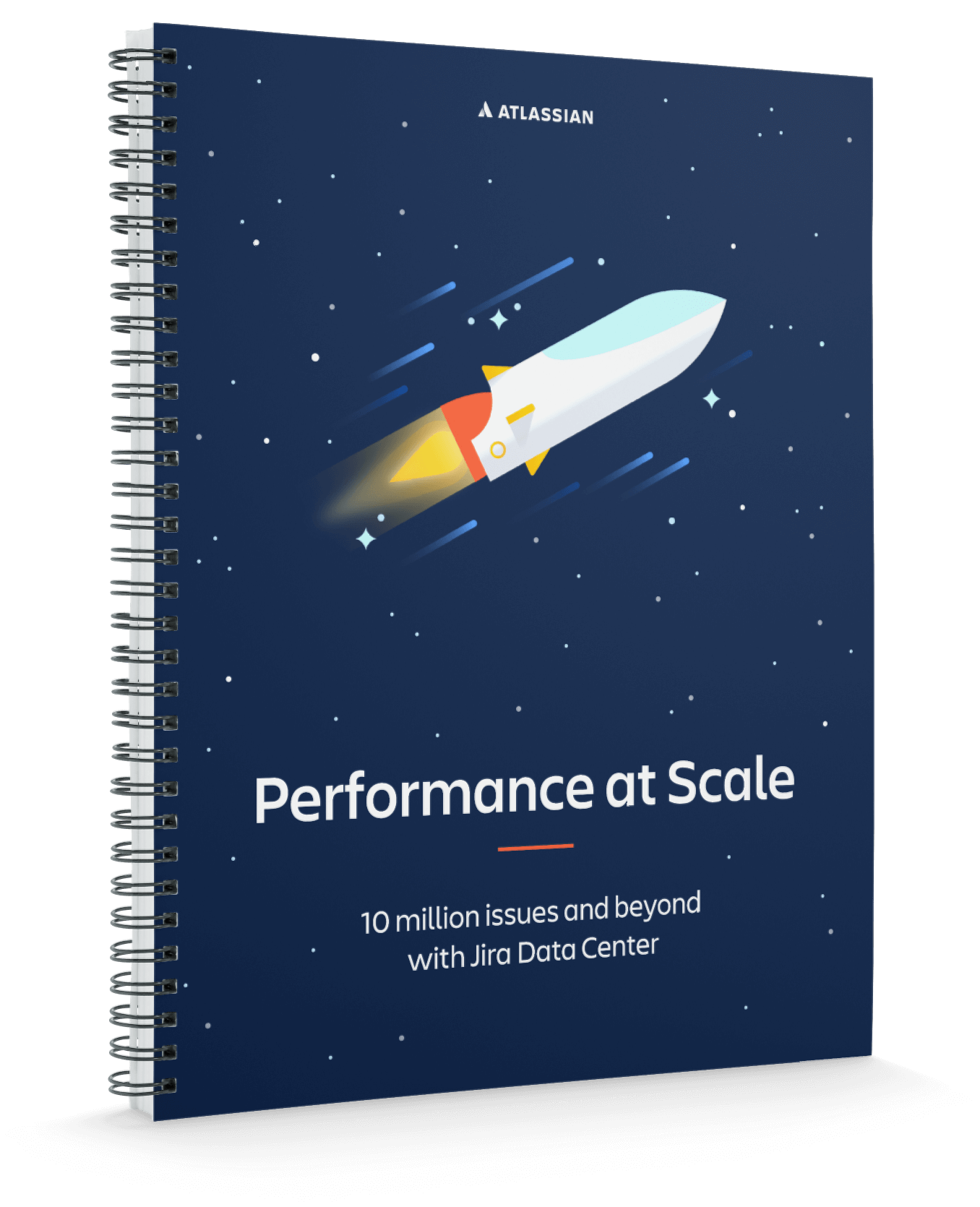 Performance at Scale: 10M issues and beyond with Jira Data Center
Like many Jira Software customers, you might find yourself dealing with an instance (or multiple instances) of Jira that has grown to massive scale. Administration of the application and hardware has become a full-time job as you struggle to keep up with the demands of this mission critical application. You find yourself in need of a solution that makes your life easier and can grow with your organization.
In this paper, we discuss the challenges of a growing Jira Software instance and how Atlassian's Data Center deployment option provides enterprises with a stable and scalable platform to combat these growth pains. The testing outlined in this paper was designed to replicate specific challenges that come with a growing instance and investigate how Data Center would help.
In this whitepaper, you'll learn:
Grow your hardware to meet the needs of teams of any size
Maintain performance beyond 5,000 active users
Sustain performance as users, issues and projects increase
Improve capacity by separating traffic to dedicated nodes
Upgrade the Jira Software application without downtime
Deploy in public clouds like AWS & Azure