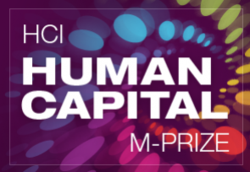 Atlanta, GA (PRWEB) — Atlassian, a leader in software tools for streamlining product development and collaboration, today announced that the company has won a prestigious M-prize for Human Resources innovation. The prizes were awarded at the Human Capital Summit this week held in Atlanta, where the Management Innovation eXchange (MIX) and Human Capital Institute (HCI) recognized the world's boldest thinking and vision in unleashing passion in organizations.
The M-prize was awarded for Atlassian's decision to put the traditional performance review out to pasture. Joris Luijke, Atlassian's Global Head of Talent, announced a 12-month "public trial" of the company's approach to performance reviews.
"From speaking to HR executives, we've learned that many people face similar issues with their current process," Luijke says. "This M-prize is testament to our commitment to constantly inventing and refining practices to unite and ignite our people."
Atlassian replaced the traditional performance review with a series of monthly one-on-one manager/employee meetings with a rotating agenda of "check-ins." Ratings and distribution curves — the traditional tools for measuring an employee's performance — were also scrapped. Atlassian's team leads, managers and directors were given training to become coaches for their teams and directed to focus on building on their employees' strengths.
This year Atlassian was named one of the "Best 25 Small-Medium Companies to Work For" by the Great Place to Work Institute. They also won the HR leader Award for Innovation in Recruitment and Retention and the Fairfax FEMA Recruitment award for best on-site HR. The company also received Highly Commended Awards in Australia for Employer of the Decade and Employer of Choice 2010.
Atlassian's ground-breaking work to motivate and inspire employees was also recently chronicled by Dan Pink in his book, Drive, and the new performance review plan was covered in Fortune Magazine.
About Atlassian
Atlassian is an Australian software company specializing in software development and collaboration tools. More than 22,000 organizations of all sizes use Atlassian's issue tracking, collaboration and software development tools to work smarter and deliver quality results on time. Learn more at http://www.atlassian.com.