FREE DOWNLOAD
The Atlassian approach to ESM
Your step-by-step guide to asset and configuration management in Jira Service Management. Getting started can feel daunting, but it doesn't have to be that way.
Executive summary
The pace of business today demands that organizations move at higher velocity. To make that happen, all kinds of teams are becoming service teams, responding to requests, triaging tasks, and continually improving. There is unique opportunity for organizations to embrace this transformation, doing away with old ways of working that constrain progress and rigid processes that restrict team agility. This is why the SaaS space is buzzing about Enterprise Service Management (aka ESM) and its promise to help organizations meet the demands of the moment.
Atlassian's principles and practical advice to help all teams deliver excellent service
Modern teams are racing against the clock to do the seemingly impossible, like supporting a remote workforce, or reshaping business models to meet a rapidly changing world. We designed Jira Service Management to enable IT teams to create and support exceptional software-driven experiences that are always on, for both their customers and their employees.
Today, over half of the service portals in Jira Service Management are created by non-IT teams. In fact, before we even heard the phrase "Enterprise Service Management," we noticed that our customers were increasingly using IT products for non-IT purposes. After diving into those use cases a bit more, a pattern became clear. IT pioneers the way, implementing service management tools and practices. Eventually other teams look to IT for support implementing these tools to manage their own work.
That's been the case at Atlassian. We have over 130 service portals helping employees with everything from IT support to taxes to swag. Jira Service Management is designed to adapt the needs of many different types of teams, like HR, marketing, and legal. Since ESM is an everyday part of our work, we thought it would be helpful to share some of what we've learned through the stories of some of our service teams.
In this whitepaper, you'll discover just how different teams are leveraging Jira Service Management for ESM that meets the demands of the modern workforce.
Why IT leadership values IT asset and service configuration management
When an incident occurs the first question asked is "what is impacted?" In the end, when the crisis has been resolved, we reflect to realize that the price tag - the cost of business disruption, overtime, extra work, vendor fees, etc. - is enormous. Teams waste time fighting chaos instead of innovating.
Adoption of IT asset and service configuration management practices provides necessary visibility into an organization's technology landscape. Enterprises rely on increasingly complex technology environments, with assets ranging from software to purchase orders to laptops or servers. IT asset management can be thought of as the "universe" of technologies, and service configuration management provides in-depth transparency into each asset therein. The two can help your team avoid outages and restore service more quickly, improve the customer experience, and reduce costs of unused equipment or unnecessary licenses.
Learn Atlassian's insider tips and tricks for getting ESM up and running
Check out real ESM use cases from Atlassian teams including legal, marketing, and HR
Discover the benefits of extending Jira Service Management's capabilities to service teams across your organization
PDF content preview
Workplace Experience team: Scaling service while maintaining personal connections
The team uses service request management best practices and Jira Service Management features like dynamic forms to deliver better experiences for employees.
Team
Workplace Experience oversees the day-to-day operations and management of Atlassian's office and remote experiences such as internal virtual events. This includes facilities, guest services, events, employee rewards, in-office food and beverage service, and wellness programs.
Problem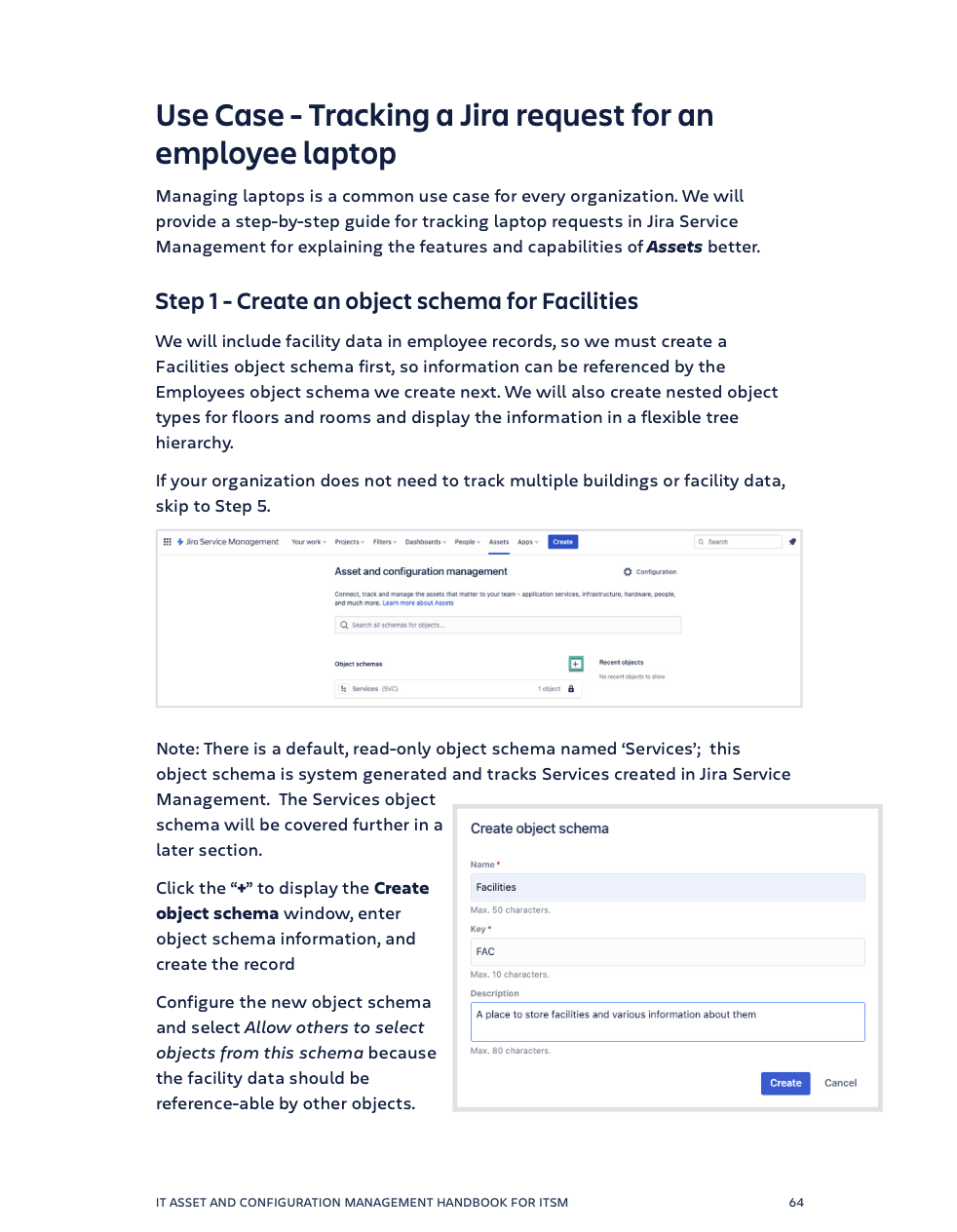 Download the Atlassian guide to ESM
Tips and tricks for delivering excellent ESM