Workflow and Efficiency
Making your organization more efficient can be challenging if your products don't have the right capabilities. Thankfully, Data Center's got you covered.
---
4. Apps and extensibility
As we mentioned in our previous chapter on standardizing your workflows, siloed ways of work have made it difficult for your IT team to support a renewed focus on organization-wide objectives. When teams are only focused on supporting the needs of their own respective business units (BUs), it can be easy to continue using the same products that have always gotten the job done. 
From an IT perspective, support the products that your teams are using without consolidating is challenging. Think about it - you and your IT team have to keep track of user licenses, user access, security, what version of the product you're running, and, if you have multiple instances of the product, are all of your instances running the same version. Most of us can't remember what we had for breakfast a week ago, so keeping track of this information isn't easy. However, if you don't, you run the risk of costing your organization hundreds of thousands of dollars. 
Not only are you faced with this administrative problem, but your teams are also negatively impacted because the products used across the organization don't work together.
LET'S TAKE THIS EXAMPLE:
Your organization has a sales team, which is responsible for selling your products to your customers. Every time they make a sale, they need to get in touch with the accounting team to send an invoice to the customer who just purchased the product. However, the products they are using don't work together, so they have to manually communicate. 
The sales team communicates the details over email and the accounting team pulls together a spreadsheet that they then send back to the sales team with the information they need.
Yes, the process works, but it isn't efficient and there are a number of things that can go wrong.
This example is incredibly common in an organization because teams are now aligning to deliver on aggressive business objectives. Much like our example, they are in a position where the products that they've grown to rely on don't work with the products that other teams are using. This scenario leads to a breakdown in collaboration.
While siloed ways of work may be a huge reason why you're supporting so many products, another reason is that your products lack the capability to be customized. When a product can only work a certain way and only meets the needs of a BU, it's impossible to roll this out across the entire organization. This lack of flexibility means that your team has to continue to support all of them to reduce any risk to your team's productivity.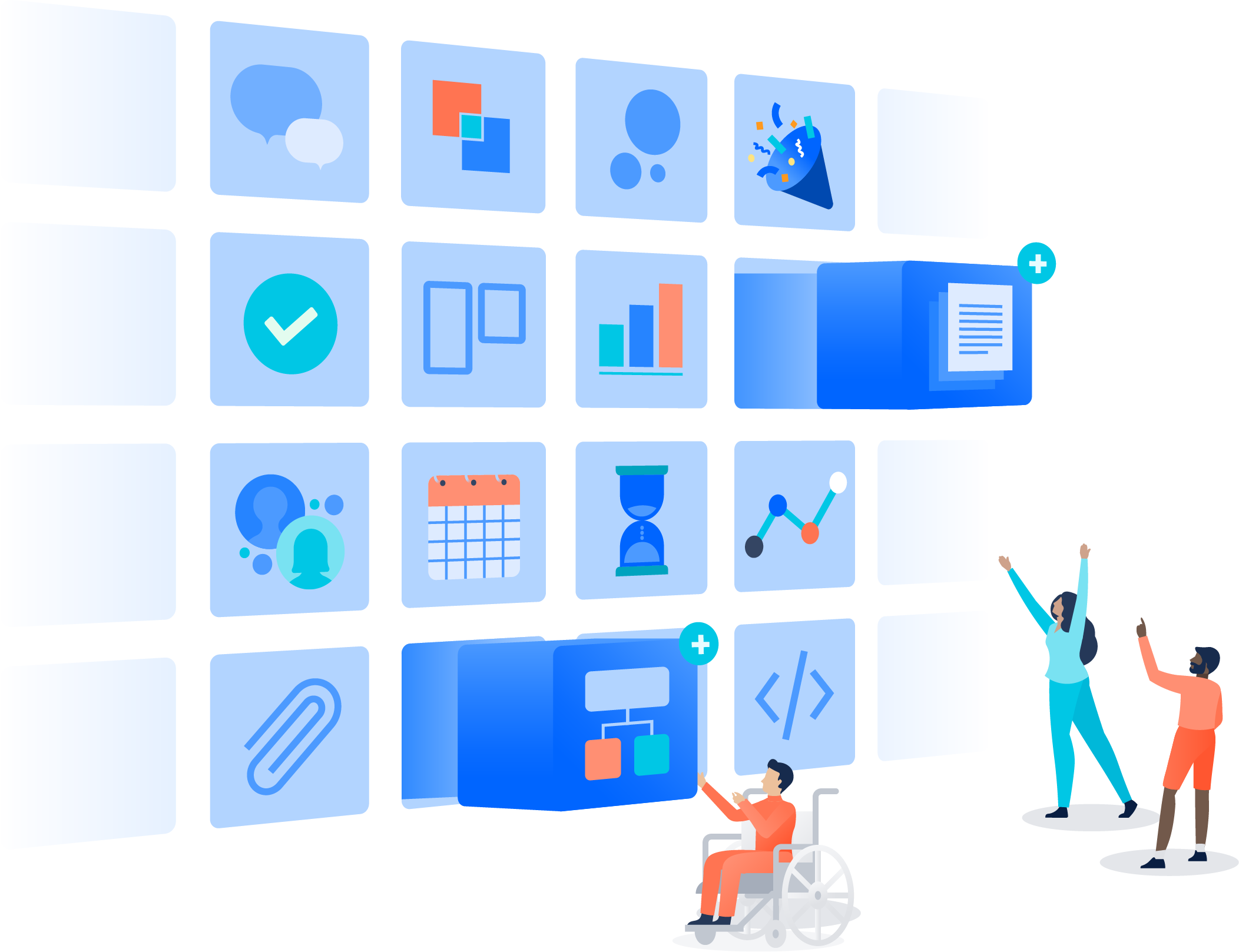 ---
Use case
Jira Software helps teams plan, track, and release great software. But in reality, it does a lot more than just that, Jira provides a foundation for team collaboration and helps teams get work done in a scalable manner.  The more that teams collaborate in Jira, the greater the need becomes to future-proof the platform and allow for a seamless scaling experience.
To meet this customer need we created Jira Software Data Center to provide the availability, performance, and stability needed to support organizational growth. As organizations scale the importance of uninterrupted team productivity through consistent application performance is critical, regardless of the organization's work methodology. 
The ability for organizations to be able to adapt Jira to fit the way they work is critical. As customers grow in multiple dimensions of complexity and scale, they need a platform that will allow them to continually meet their specific needs for years to come. To better understand the value of Jira's extensibility and see how customers leverage apps and integrations to help them meet their needs, let's look at a common use case.
Do you want to learn more about Jira Software Data Center?
As our customers continue to push the limits of both scale and use cases, we're continually bringing new features and capabilities that will help them meet their organizational and end-user demands. We strive to help enterprises achieve their goals by helping teams do meaningful work. See what Jira Software Data Center combined with enterprise-grade applications and integrations can enable your teams to do. Have more questions?
You can contact us today or start a free trial now.