Platform Partners
We play as a team. Atlassian partners with best-in-class technology companies so that your team can do its best work using the tools you already know and love.
View partner integrations on the Atlassian Marketplace
Hundreds of integrations across 70+ partners
Want your tools to work better together? Learn more about the integrations Atlassian develops with partners to make it happen.
Atlassian and Slack enable teams to collaborate and iterate quickly by providing them the tools they need to stay aligned, coordinated and productive.
Atlassian and AWS are committed to developing tight product integrations that enable teams to execute workflows that elevate their DevOps practices for growth and scale.
Connect Atlassian products with Microsoft to make collaboration and communication over your backlog simple.

Bridge teams and collaborate where work happens in real-time. Connect apps for Jira, Confluence, Bitbucket, and Trello with your favorite G Suite product to bring your workspaces together.

Atlassian and Circle CI provide insights from build to deploy, streamlining delivery for software teams.
Bring your Figma concepts to life with Jira and Confluence, where design and development collaborate together to make the impossible possible.
Dropbox and Atlassian partner to empower teams to seamlessly collaborate and share information. Our integrations between Trello and Dropbox increase productivity without app overload.

With Atlassian and Datadog, you can enhance performance by bringing visibility into your teams' workflows and application performance.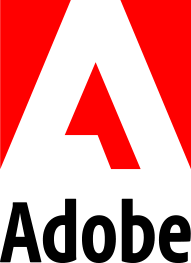 Streamline collaboration between designers and developers with Adobe and Atlassian.
Atlassian and InVision integrations create a more streamlined workflow for developers, designers and their companion teams.
Sumo Logic and Atlassian bring production quality observability to the CI/CD pipeline to drive faster innovation and more secure products.
Create connected workflows between Zendesk and Atlassian issues and unite your support and engineering teams.
Together, Atlassian and Zoom elevate the meeting experience with integrations to empower your teams to work more openly and communicate with teammates and customers alike.
Connect Atlassian products directly to Okta for seamless identity & access management.
In the News
SignalFx and Jira Software: Shortening Time to Resolution and Improving Developer Productivity
Deeper integration between Atlassian and Okta simplifies identity management
Keep your dependencies up-to-date with Snyk auto upgrade for Bitbucket Cloud
Featured Webinars & Events
Secure & scale Atlassian in the cloud
Transform cross-functional collaboration with Slack + Atlassian
Stop Security Attacks with Automated Threat Detection & Remediation from AWS & Opsgenie
How-To's
How to Set Up CircleCI & Jira Software for Continuous Integration
Create an Okta account for your organization
Build and ship better and faster using the Jira for Slack integration
Use Your Favorite Tools with Atlassian
Find the integrations that work best for your teams
SUBSCRIBE TO OUR NEWSLETTER
Atlassian Integration Digest
Get expert tips and the latest news on best-of-breed tools that integrate with Atlassian products