Asset creation template
Simplify asset requests, so your team can focus on creating.
Featured product: Jira Work Management
The easiest way for creative teams to collaborate and do great work. Learn more
"The difference is amazing, and our productivity has skyrocketed. Everything now can be visualized, racked, and stacked, and I know what everyone is working on at a glance."

Leslie Benito
CIO and Director of Technical Services, Defense Media Activity
Related templates
Jira Work Management
Content management
Manage the content lifecycle from prioritization through to delivery.
Jira Work Management
Campagnes par e-mail
Planifiez et exécutez des campagnes par e-mail pour améliorer les performances dans l'entonnoir.
Jira Work Management
Processus de conception web
Pour les designers, les développeurs et les spécialistes du marketing qui veulent suivre les tâches de design web.
Ready to use this template?
Asset creation template
Simplify asset requests, so your team can focus on creating.
What is an asset creation template?
The asset creation template streamlines managing asset creation requests, whether you work with a large team or handle asset creation on your own.
What does the asset creation template include?
Board
The Board view provides a Kanban-style visualization of your working process and the status of each task. This allows you to track, organize, and prioritize tasks across columns that represent your workflow.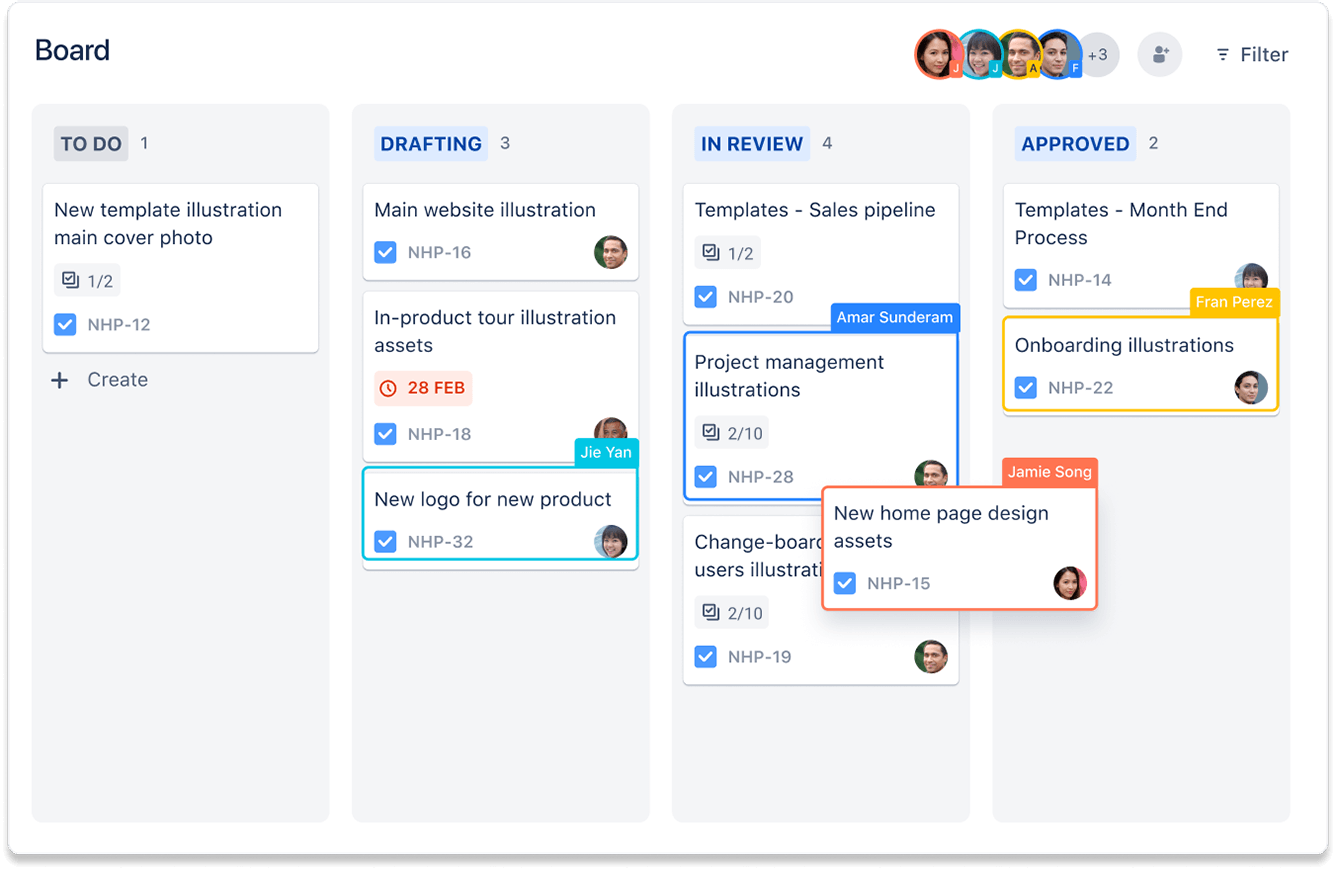 List
The List view sorts all your project's work into a single list that can be quickly scanned and sorted by field. You can also use the list to add, edit, and view tasks in your project.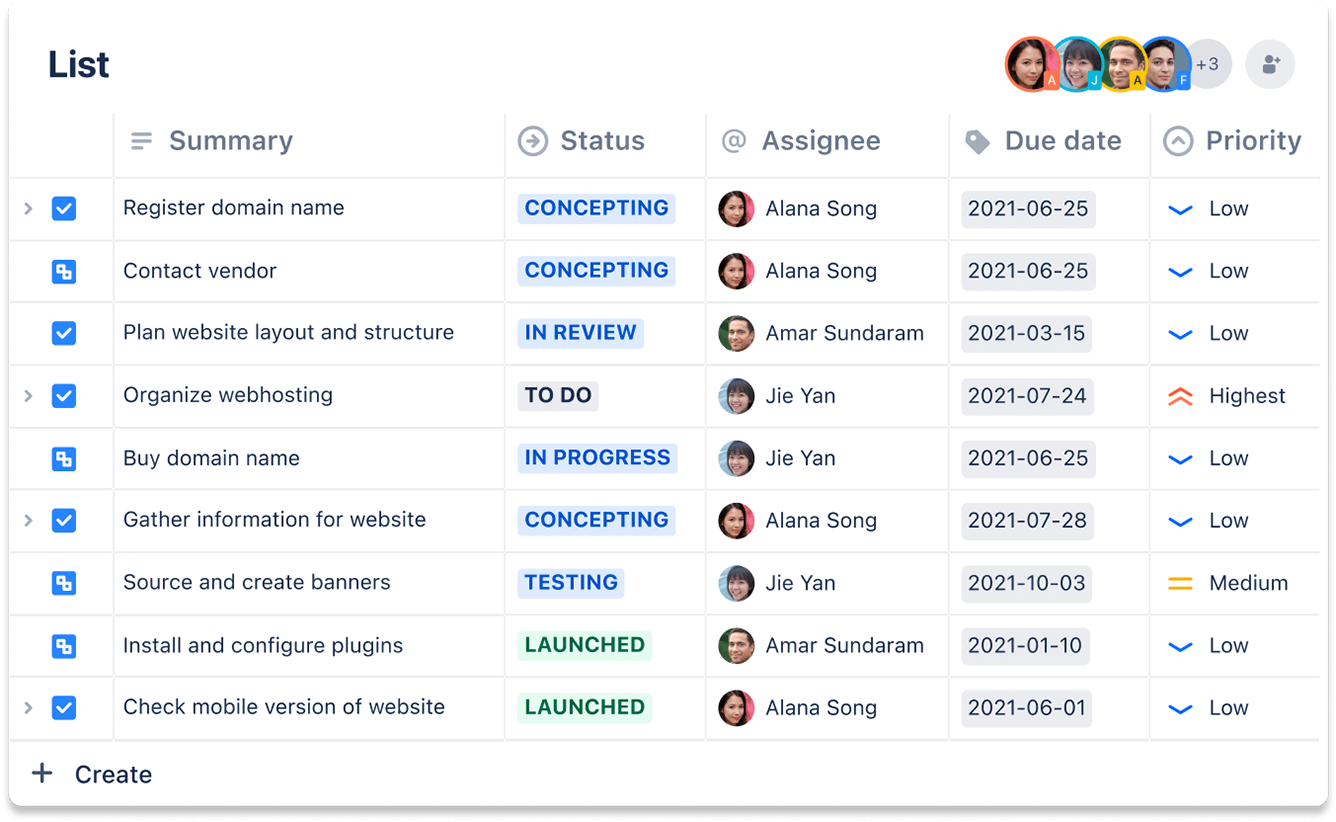 Calendar
The Calendar view helps you visualize and plan work. It makes it easy to see when tasks are due and get a quick glance at the next few weeks and months.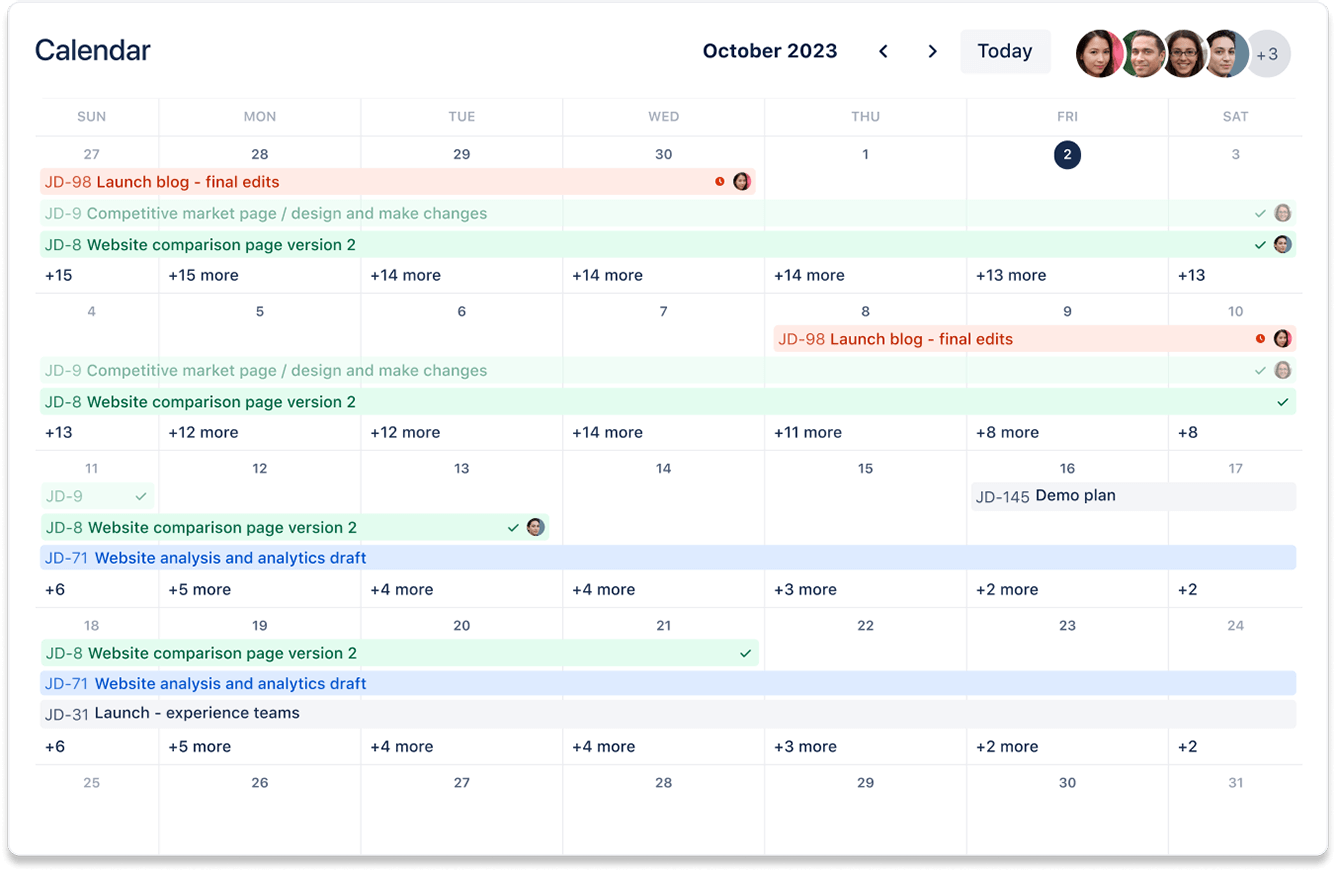 Forms
Easily collect information and capture work requests from other teams or stakeholders in your organization. Create different types of forms to receive different types of work from your stakeholders.
Workflows
No matter the complexity of your processes, create customizable workflows with statuses and transitions that map to any style of work.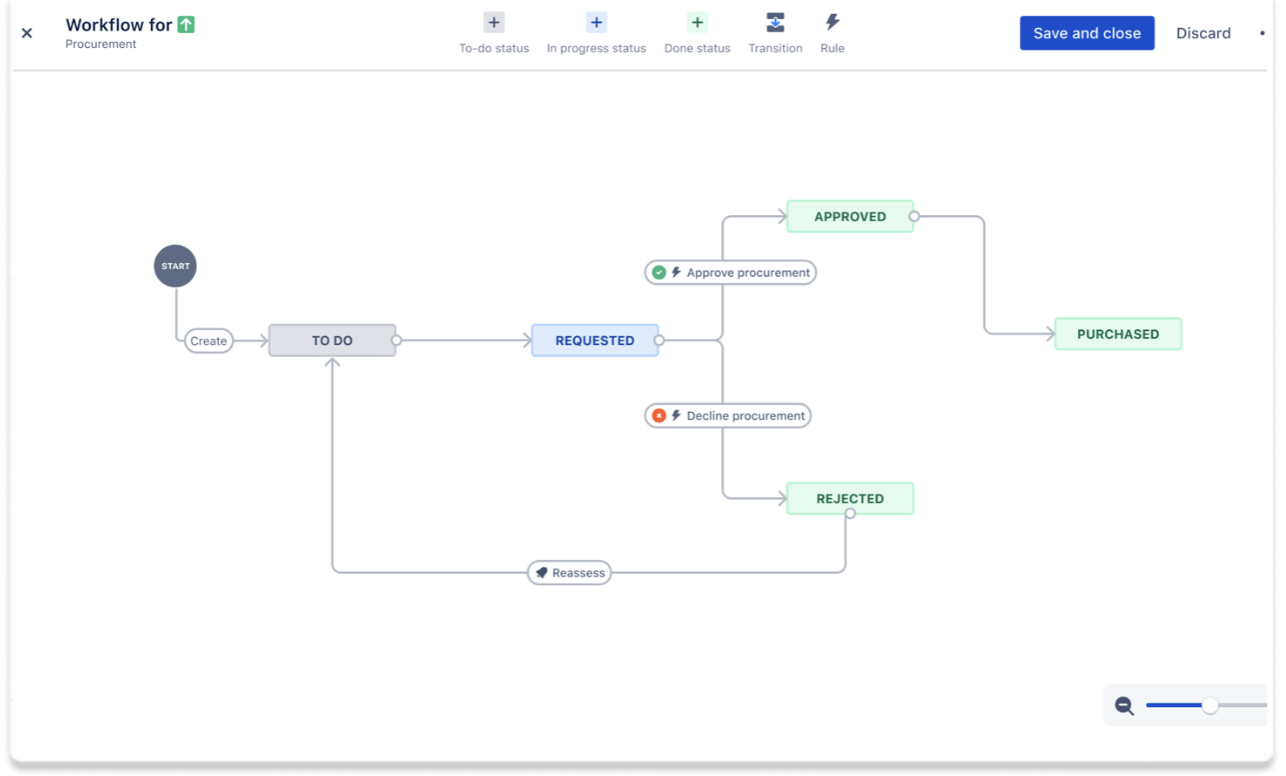 Streamlined workflow
Reduce the back-and-forth with forms that are easy to make and capture all the details.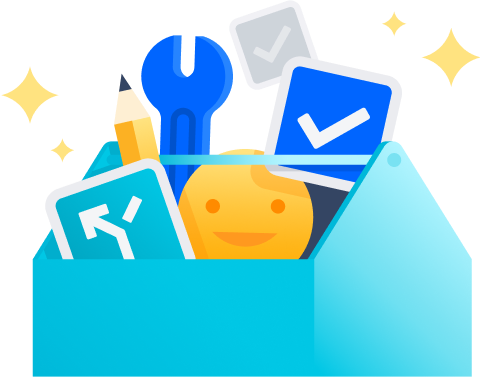 Centralized asset management
Centralize priorities, due dates, links, and more in one shared location to keep the creative process moving through your asset management tool.
Deadline tracking
Set start dates and due dates for your tasks, then use the calendar view for a clear picture of your workload.
How to get started with the asset creation template
This template uses Jira Work Management to help your team manage the asset creation process.
Ready to use this template?