A brief overview of Bitbucket
Bitbucket Cloud is a Git based code hosting and collaboration tool, built for teams. Bitbucket's best-in-class Jira and Trello integrations are designed to bring the entire software team together to execute on a project. We provide one place for your team to collaborate on code from concept to Cloud, build quality code through automated testing, and deploy code with confidence.
---
A brief overview of Bitbucket
Best-in-class Jira & Trello integration
Bring structure to chaos and keep the entire software company, from engineering to design, in the loop. Access branches, build status, commits, and status on Jira issues or Trello cards
Code collaboration from concept to cloud
Transition Jira issues based on pull request status, create a merge checklist with designated approvers, and check for passing builds.
Build and test automatically with built-in continuous delivery
Build, test and, deploy with our integrated CI/CD solution, Bitbucket Pipelines. Benefit from configuration as code and fast feedback loops.
Deploy with confidence
Track, preview, and confidently promote your deployments.
Secure your code
Rest easy knowing your code is secure in the Cloud and implement checks to prevent problems before they happen.
---
Bitbucket hosting options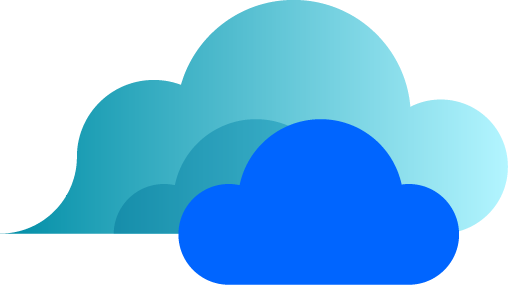 Cloud
Bitbucket Cloud is hosted on Atlassian's servers and accessed via a URL. Bitbucket Cloud has an exclusive built-in CI/CD tool, Pipelines, that enables you to build, test, and deploy directly from within Bitbucket.

Data Center
Bitbucket Data Center, our Enterprise Offering, looks like a single instance of Bitbucket Server to users, but is hosted on a number of servers in a cluster on your environment. This provides important benefits over Bitbucket Server:
Comparación de funciones

Jira Software

Asana

Soporte ágil de serie

Soporte para scrum, kanban y cualquier marco intermedio. Los equipos pueden ponerse en marcha con un ligero enfoque y añadir poco a poco más funciones.

Informes ágiles completos

Los equipos tienen acceso a más de una docena de informes en tiempo real y datos prácticos sobre cómo su equipo lleva a cabo cada sprint.

Sencilla y moderna

La nueva e intuitiva interfaz de Jira Software hace más accesible el poder de Jira para cualquier miembro del equipo de software (desde el producto hasta el diseño).

Hojas de ruta integradas

Crea rápidamente un cronograma de tus planes, actualiza tus prioridades a medida que van cambiando, visualiza las dependencias y comunica el estado de trabajo a las partes interesadas.

Panel personalizable con widgets plug-and-play

Crea paneles personalizados en Jira Software que incluyan toda la información necesaria para planificar y supervisar el trabajo.

Potencia con los flujos de trabajo

Ponte en marcha rápidamente con los flujos de trabajo integrados o diseña los tuyos propios. Aprovecha el potente motor de flujo de trabajo de Jira para establecer una lógica personalizada de los flujos de trabajo y automatizar las tareas repetitivas.

Colabora fácilmente en los equipos multifuncionales

Sincroniza Jira Software con para que todos tus equipos puedan trabajar fluidamente en la herramienta que elijan.

El principal Marketplace para las aplicaciones de DevOps

Más de 1000 complementos plug-and-play del Atlassian Marketplace amplían Jira Software para adaptarse a cualquier caso práctico o proceso de desarrollo.

API de REST

Integra Jira Software en todas las herramientas que ya utilice tu equipo aprovechando su potente conjunto de API.

Listo para la empresa

Jira Software ofrece un elevado nivel de disponibilidad y rendimiento a escala, así como funciones avanzadas de seguridad como el cifrado en reposo.
---
Key terms to know
Here are some important words and terms to know so you can find your way around Bitbucket. Some of these are terms borrowed from Git, others are specific to Bitbucket.
Branch
A branch represents an independent line of development. Branches serve as an abstraction for the edit/stage/commit process. You can think of them as a way to request a brand new working directory, staging area, and project history. New commits are recorded in the history for the current branch, which results in a fork in the history of the project.
Fork
Instead of using a single server-side repository to act as the "central" codebase, forking gives every developer a server-side repository. This means that each contributor has not one, but two Git repositories: a private local one and a public server-side one.
HEAD
Git's way of referring to the current snapshot. Internally, the git checkout command simply updates the HEAD to point to either the specified branch or commit. When it points to a branch, Git doesn't complain, but when you check out a commit, it switches into a "detached HEAD" state.
Master
The default development branch. Whenever you create a git repository, a branch named "master" is created, and becomes the active branch.
Pipelines
Bitbucket Pipelines is an integrated CI/CD service, built into Bitbucket. It allows you to automatically build, test and even deploy your code, based on a configuration file in your repository.
Pipes
Bitbucket Pipes are short code chunks that you can drop into your pipeline to perform powerful actions. Pipes make it easier to build powerful, automated CI/CD workflows and get up and running quickly.
Project
A project is a container for repositories. Projects make it easier for teams to focus on a goal, product, or process by organizing your repositories into projects. Projects can be either visible or hidden from public view.
Pull Request
Pull requests are a feature that makes it easier for developers to collaborate using Bitbucket. They provide a user-friendly web interface for discussing proposed changes before integrating them into the official project.
Working Tree
The tree of actual checked out files, normally containing the contents of the HEAD commit's tree and any local changes you've made but haven't yet committed.
Looking for more Git terminology?
Head on over to our Git tutorial to learn the A-Z of Git commands.