Manage marketing projects
Tracking all tasks associated with a project is hard. Jira Core Cloud lets you visualize your marketing tasks on a board and follow them from to-do to done. This way, the journey to done for blogs, assets, and review cycles - you name it - is just faster.
Boards are currently available in Jira Core Cloud only.
Monitor marketing details
Who's doing what, and when? Get status updates on every task at a glance. Plus, every comment – advice, opinion, feedback – is documented for all to see. Never have to worry about who to CC again.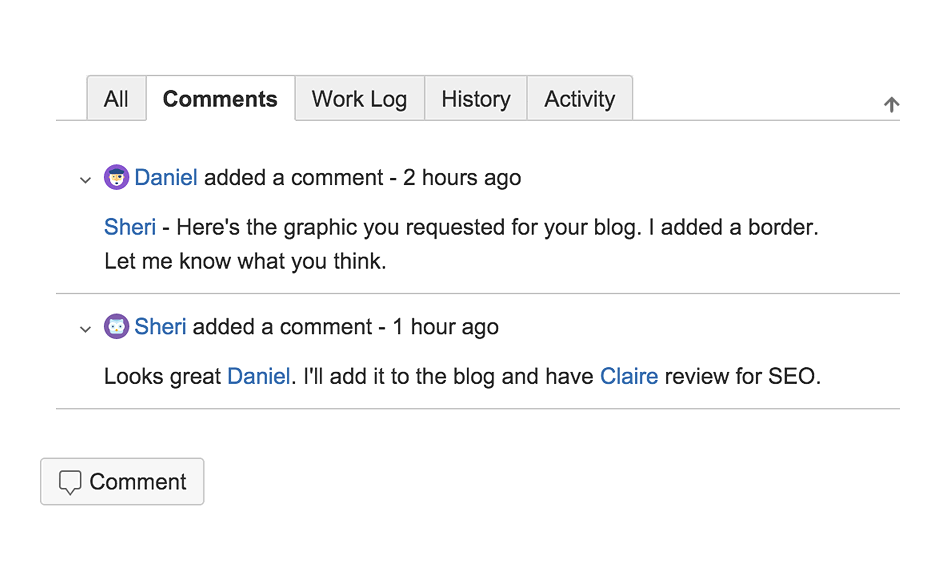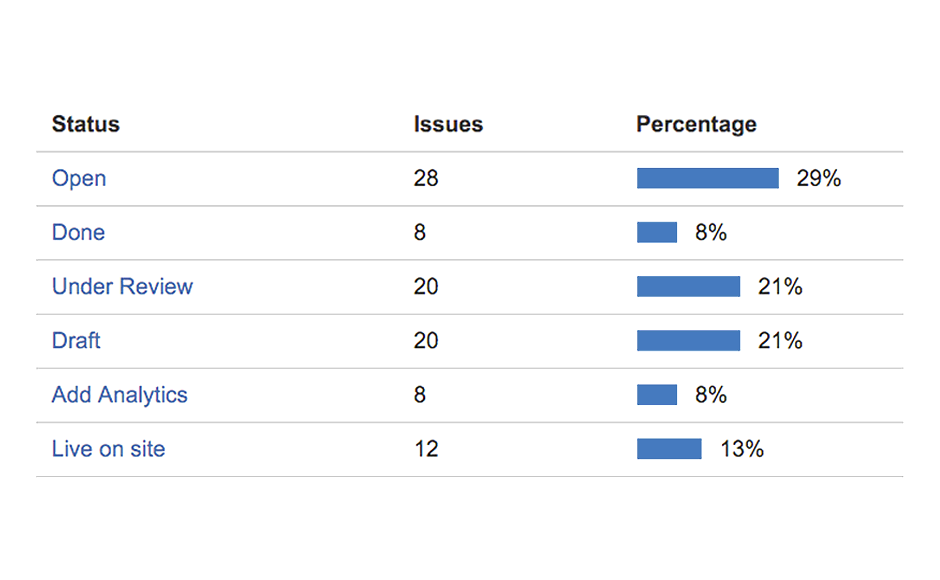 Measure marketing team performance
With a project's tasks and details in the same place, you can use dashboards and reports to see how your team did. This means you've got a much better shot at launching your *next* campaign on time.
Our Marketing Operations team coordinates campaigns with many internal stakeholders. With Jira, our team is able to manage all aspects of the campaign, from development to delivery, and get real-time status updates.