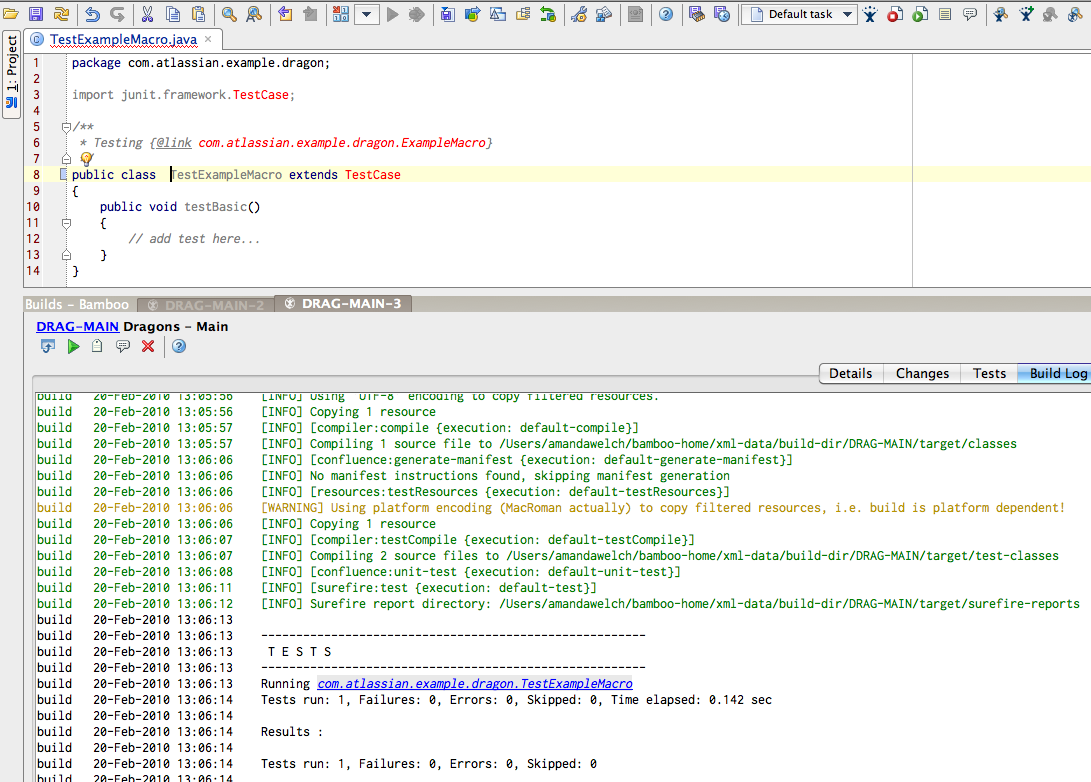 Kelly Robinson of Genologics recently published this blog post highlighting his favorite and most useful features of the Atlassian Connector for IntelliJ IDEA.
Kelly first explains why he's switched to using IntelliJ for most of his work projects, then highlights how he uses the Connector for IntelliJ to manage his Jira issues and Bamboo builds, plus take advantage of Fisheye source code links.
Kelly's key takeaways?
Really the point of using this plugin is to significantly reduce context switching; as much as possible your work is concentrated in one interface, and for the vast majority of cases you only need one piece of software running to get the job done. Where context switching is inevitable, this software tries to make it as "one-click" as possible. The end result is to put the power of your Atlassian products front and center in the IDE, where us developer types spend most of our working lives.
Check out "Developing Faster with the Atlassian IntelliJ Connector"