Companies everywhere use Statuspage to keep the right people informed during incidents
Everything you need to launch your own status page
Right out of the box
A single page for incidents
Ongoing incidents you create are displayed at the top of your status page as you and your team work through resolving.
Notifications send automatically
People can subscribe to your status updates via SMS, email, or webhook. They'll be notified immediately when you post to your status page.
Set a status for what's impacted
Create your own list of services that make up your overall system. Show exactly what is affected by incidents. Subscribers can receive notifications for specific services or everything. Display historic uptime of services to show context on the overall health of your system.
Scheduled maintenance automation
Set future scheduled maintenance windows ahead of time with automated notifications. No more juggling maintenance email lists.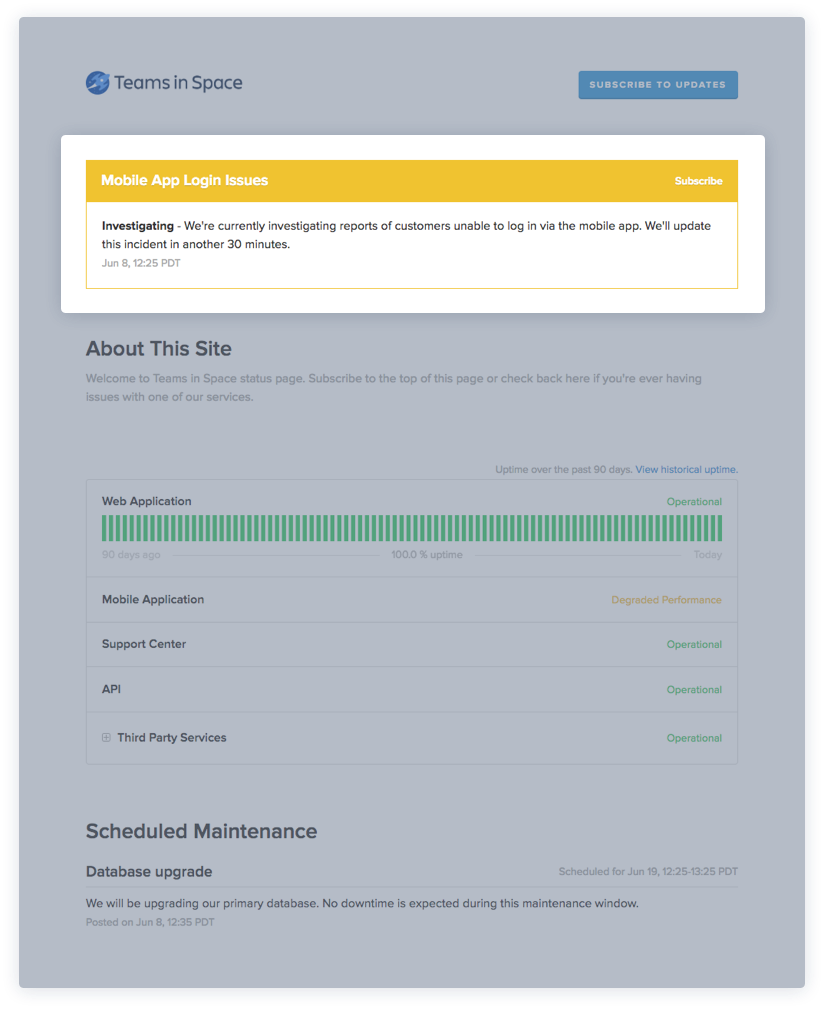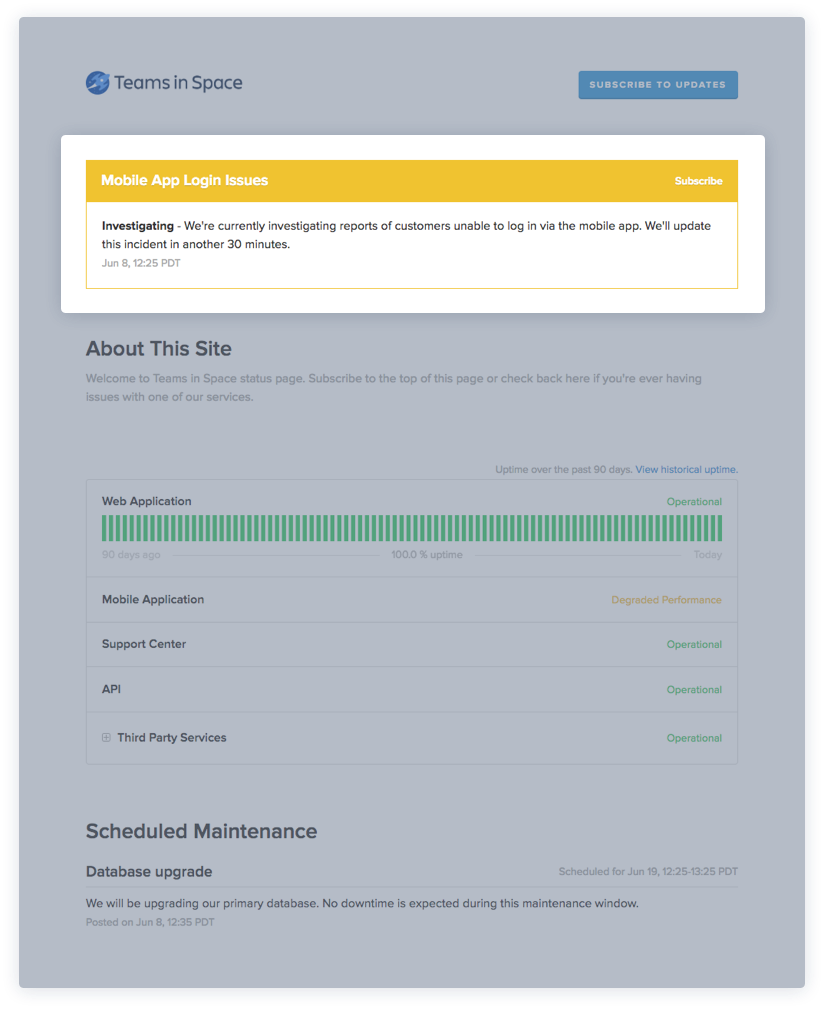 Surveyed Statuspage customers report...
Faster incident comms
Incident communication processes are +50% faster than their previous method
Fewer questions
On average, teams saw a -24% decrease in incident-related support tickets during downtime
More customer trust
67% of respondents reported an increase in user trust
Less time wasted
80% of support teams and 60% of ops teams say they're more efficient during incidents after switching to Statuspage
Trusted by thousands of companies across web tech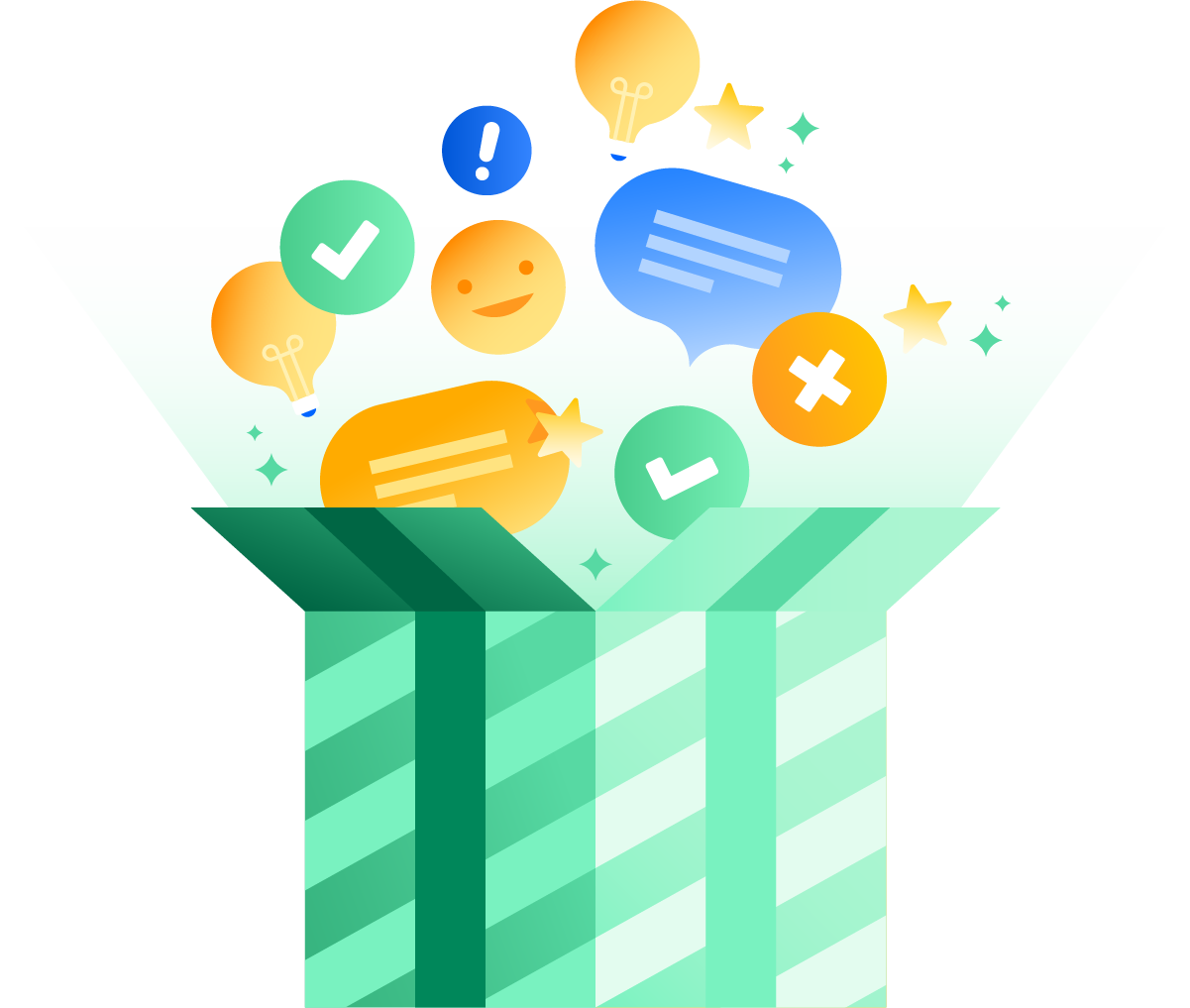 Give the gift of transparency
Gift your customers transparent and proactive updates on your system health. Skip all the, "Are you down?" questions and set your page up before the next incident. Your customers will thank you!