Enterprise content management software
Confluence ECM software keeps content organized, accessible, and easy to manage in one open and shared workspace.
What is enterprise content management (ECM) software?
Enterprise content management software, or ECM, helps digitally manage a company's documentation and information to support its processes and business goals. ECM software ensures that all information is organized and easily accesible throughout any point in the content lifecycle. The right ECM system will help you automate processes, increase productivity, and encourage teams across your business to work better together.
Confluence for Enterprise Content Management
We don't believe in hidden folders. We believe in an open platform that both captures your information in a structured and centralized space, and provides a place to collaborate on your content in real-time. Using a flexible and customizable platform, Confluence is an open and shared workspace that adapts to the way you and your team work together.
Content collaboration without boundaries
Break down barriers with an open content platform and real-time collaboration. Use likes, comments, and @-mentions to keep feedback contextual and your team talking on the same page.
Information in the right place, at the right time
Tag pages with labels and organize them in an structured hierarchy so it's easy for anyone to find. Use a smart search engine to find and discover information across your company.
Enhanced authentication
Streamline identity and authentication processes, boost security, and provide a seamless sign-on experience via Atlassian's Identity Manager.
Content management in the Cloud
Get all the benefits of deploying Confluence in the cloud – quick set up time, no infrastructure costs, and scalability – and check the boxes for your security and compliance teams.
Blend team collaboration with effective content management
Confluence is the ECM solution that blends open and transparent teamwork with effective information and content management. Enable the access of content across an organization and support better team collaboration by providing one open and shared workspace.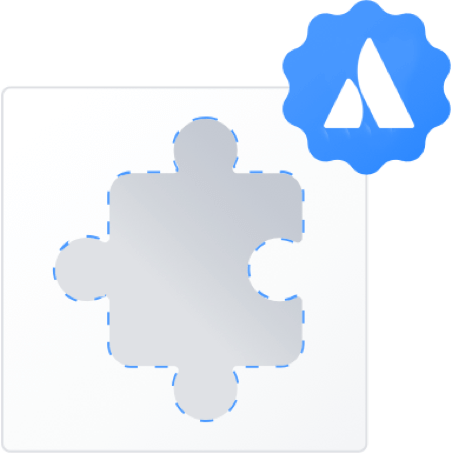 Extend your ECM software with apps
Make Confluence your own with custom themes, branding, workflows, and much more.
Document management
Drag n' drop PDFs, Office documents, images, and more. Instant previews and full-text search make it easy to manage your files.
Flexible Permissions
With secure and granular permissions, anyone can create, edit, and view content. It's all up to you.
Compliance guaranteed
Trust is at the center of everything we do. Work confidently under strict privacy and compliance regulations. Learn more.
Page and File Versioning
Track every version and change made to a page. Files are automatically versioned as well!
Customizable templates
Use best practice templates to help you get started with content creation, so you don't have to fuss with formatting.
Mobile
Track team activity and stay in sync between mobile and desktop. Introducing work from anywhere.
---
Trusted by 35,000 customers worldwide
Simple plans with simple pricing
Try it free for 7 days