Atlassian + Xray integration
Xray is cutting edge test management, built for every member of your team to plan, test, track and release great software.
Complete your DevOps workflow with automated testing that's secure, reliable and stable.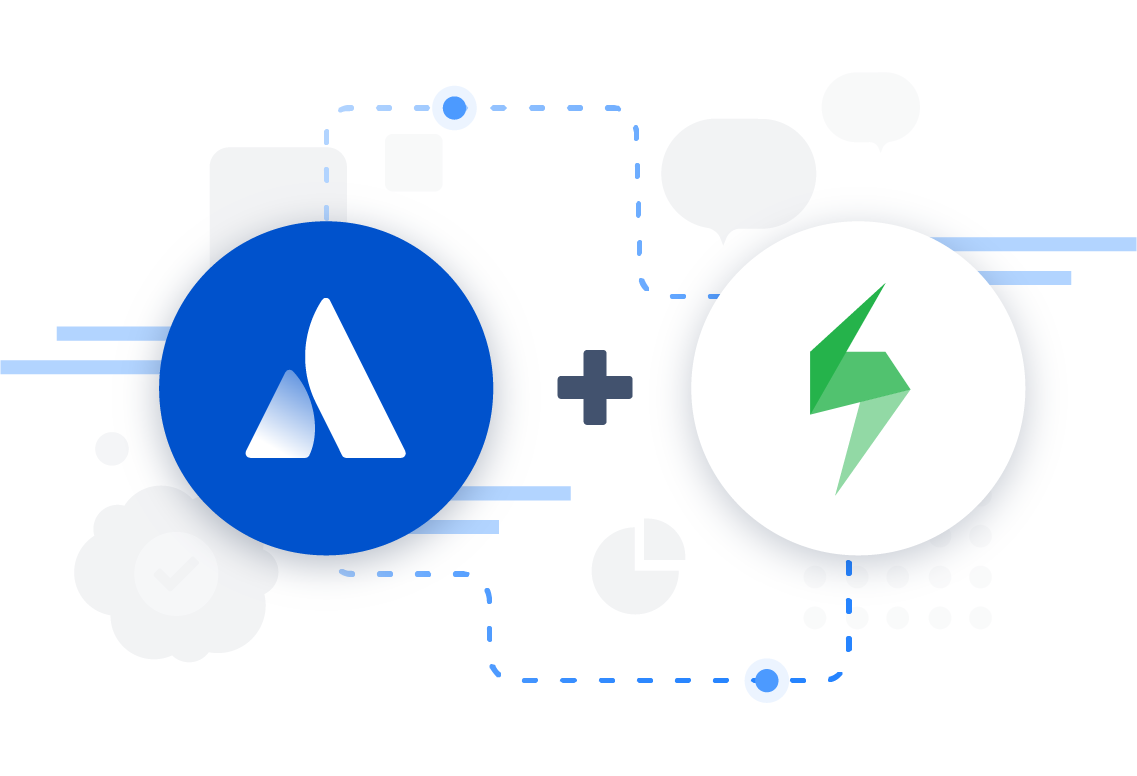 View all Xray and Atlassian integrations on the Atlassian Marketplace
Your favorite Atlassian products already integrate with Xray
Manage all your tests as Jira issues
Manage manual and automated tests as native issues in Jira Software. Customize screens, fields and workflows and achieve full traceability between requirements, tests, defects and executions. Xray's test plan and advanced test folder structure make it easy to orchestrate and execute even the most complex test suite.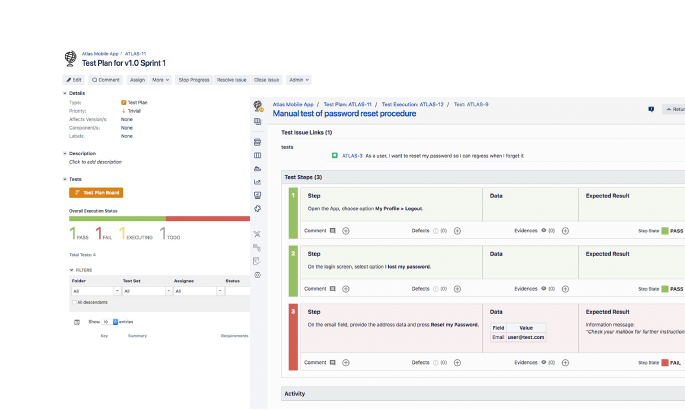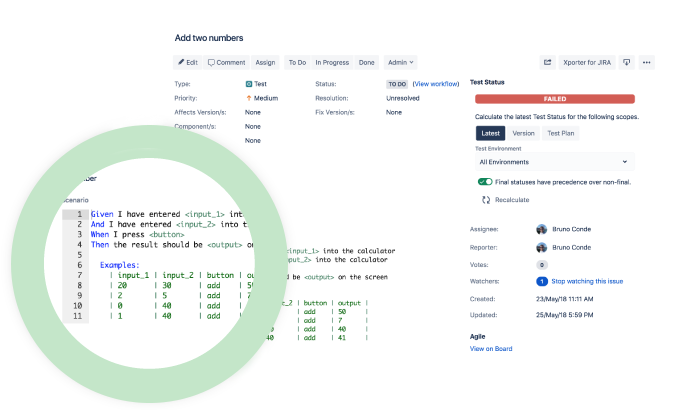 Automate & organize complex tests
Improve your team's efficiency with native integrations with test automation frameworks like Cucumber, Selenium, and JUnit. Specify BDD tests in Gherkin and integrate with test automation frameworks like Selenium, Robot Framework and GitLab.
Make DevOps more than a buzzword
Our REST API and out-of-the-box integrations make it easy to build your CI/CD pipeline. Xray's powerful reports and dashboard gadgets give you complete visibility into your test coverage and readiness to deploy.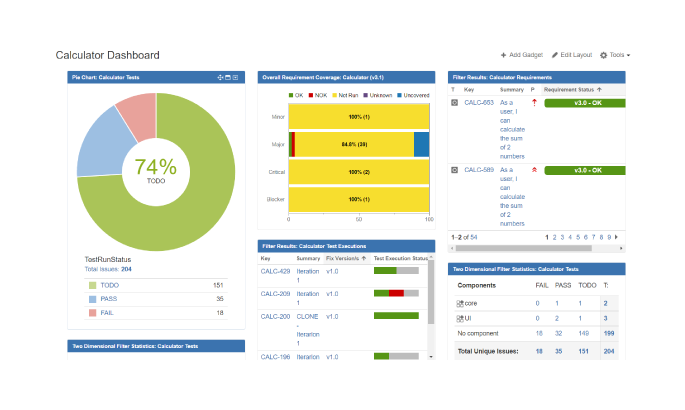 Why Xray and Atlassian?
Jira native issue types for test management
Xray uses Jira native issue types for all of it's testing related entities including: Tests, Test Runs, Test Executions, Test Plans and Test Sets. Create tests directly on a requirement and easily adopt Xray for test management.
Enhanced collaboration between testers and developers
Xray's integration shows the progress of testing directly on your Jira board. See which tests are passing or not and get an overall view of the progress of testing.
Test automation for a complete DevOps workflow
Through Xray's API, users can integrate with some of the leading test automation frameworks like Cucumber, Jenkins and Robot Framework, making it easy to automate their tests.
Forrester TEI Study
The Total Economic ImpactTM Of Xray - Faster time-to-market and reduced testing costs for DevOps teams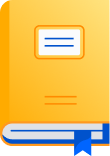 eBook: Unlocking Agile Testing
Learn how Xray and Jira enables agility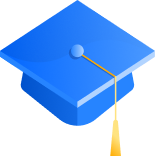 Xray Academy
Make the most of your testing in Xray with courses tailored for testers, QA Managers and admins
Teams across the world rely on Atlassian+Xray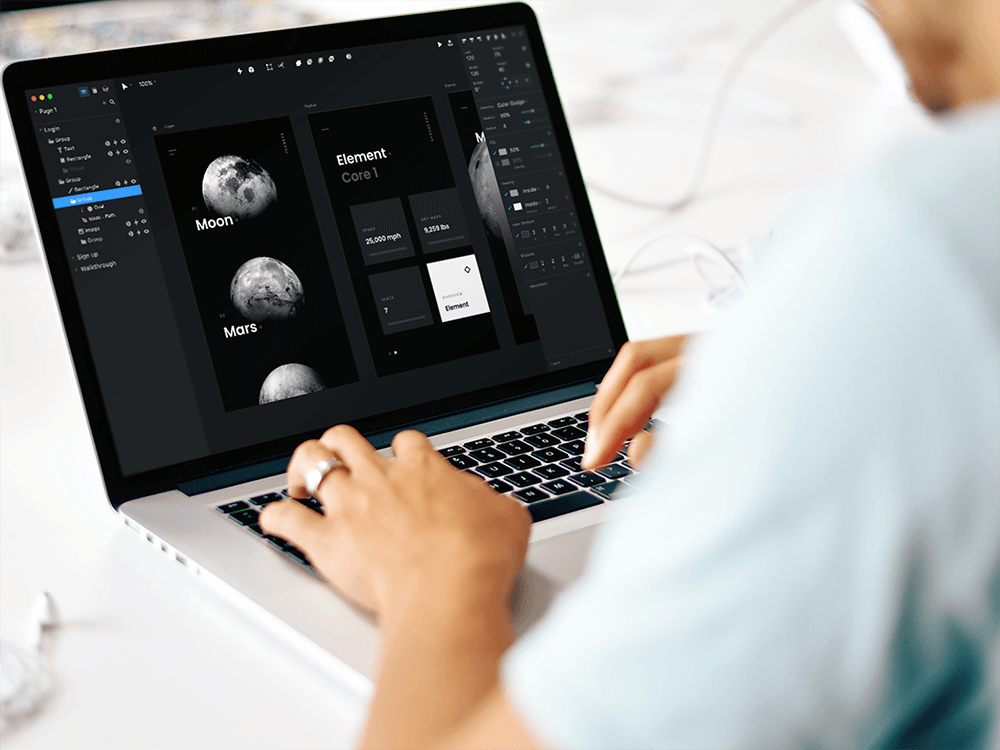 "Xray is in almost 60% of the Jira instances at Bosch, and we have 500 projects using the tool. Everyday the usage of Xray is growing."
Anna Margarida Pereira, Software QA Engineer at Bosch
Read our latest DevOps resources
Learn about the features of Open DevOps
Connect with Xray + Atlassian users on the DevOps community
SUBSCRIBE TO OUR NEWSLETTER
Atlassian Integration Digest
Get expert tips and the latest news on best-of-breed tools that integrate with Atlassian products