Сравнение Jira Software и Pivotal Tracker
Jira Software is built for every member of your software team to plan, track, and release great software. See how it stacks up against Pivotal Tracker.
Основные преимущества Jira Software
From an industry leading workflow engine to powerful search and reporting, Jira Software gives your team everything you need to plan, track, and release great software.
План действий
Создавайте наброски общей картины и согласовывайте дорожную карту с реальной работой команды.
Agile-доски
Для вашей платформы: доски Scrum и Kanban позволяют вашей команде повысить скорость работы и сосредоточиться на создании ценности для клиента.
Модуль управления процессами
Начните работу за считанные минуты с заранее определенными процессами или разработайте собственные.
Показатели DevOps
Добавьте в Jira информацию из инструментов разработки и получите наглядное представление своего конвейера поставки ПО.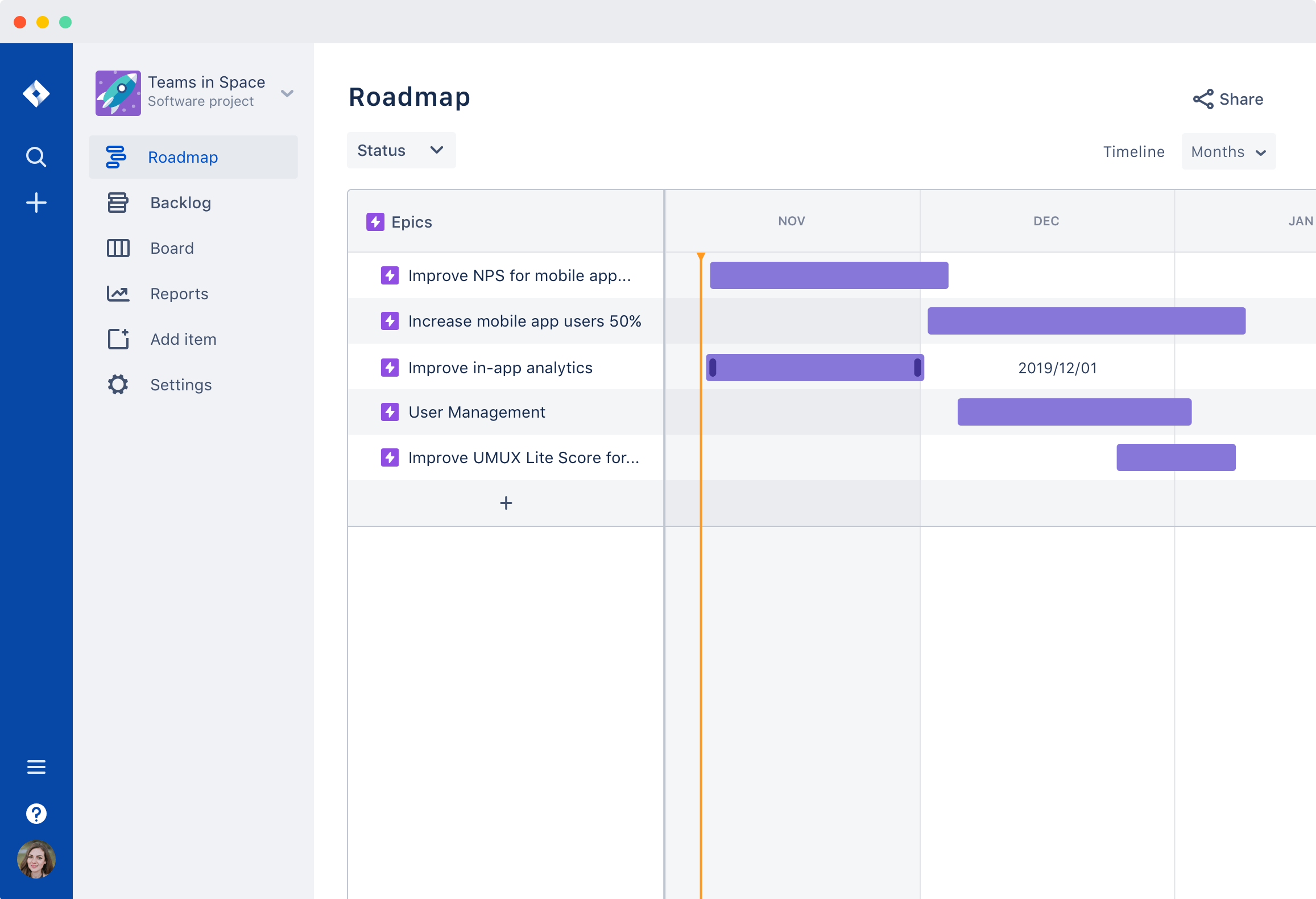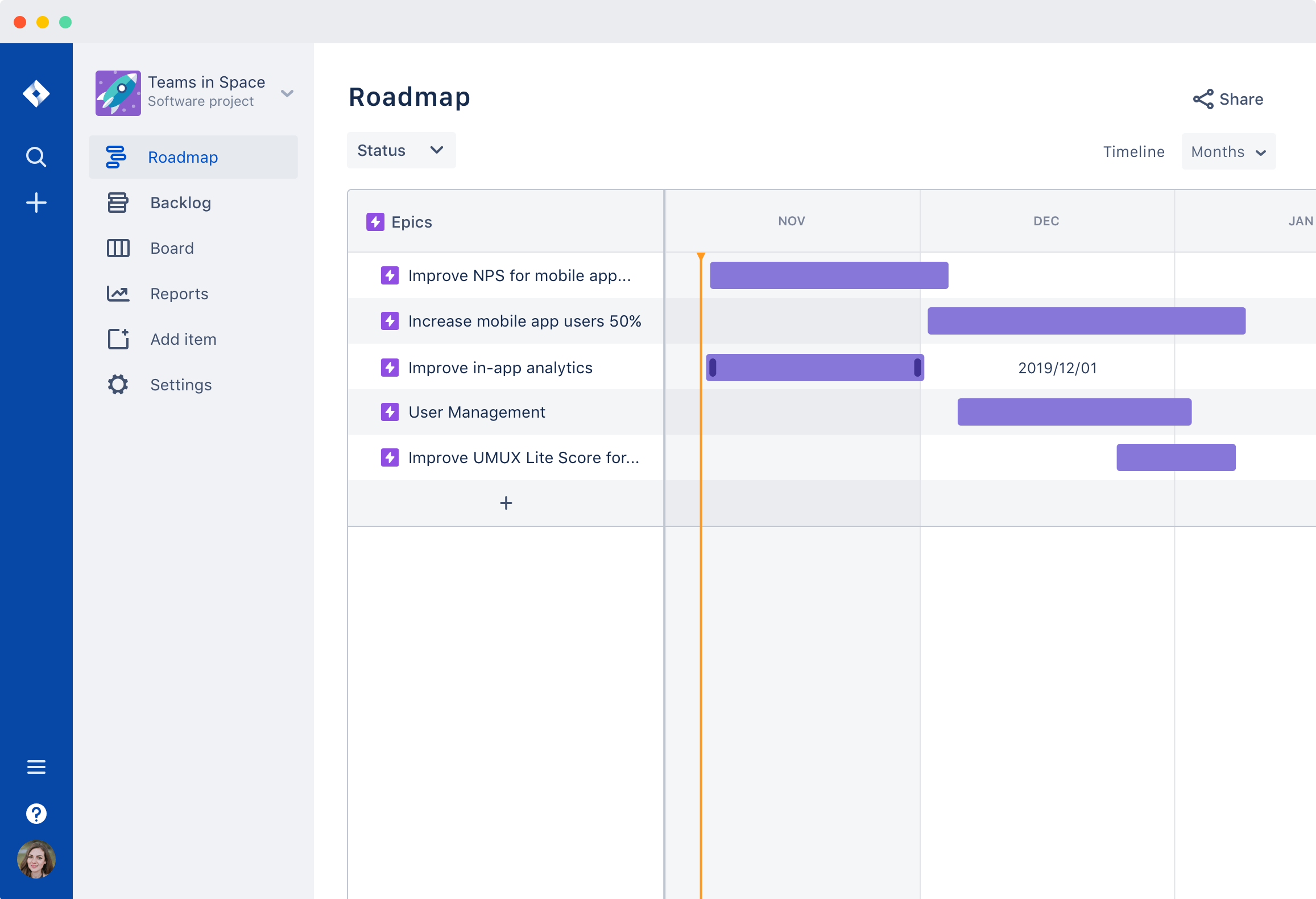 Чем Jira Software лучше Pivotal Tracker?
See what makes Jira Software the #1 software development tool used by agile teams.
Feature Comparison

Jira Software

Pivotal Tracker

Agile planning and reporting

Plan, prioritize, and iterate your team's work with ease with Jira Software. Gain real-time, actionable insights into how your team is performing sprint over sprint.

Scrum and kanban boards

Scrum and kanban boards allow you to raise the visibility of work items across your team and ensure everyone is always working on the highest priority issues.

Drag and drop task prioritization

Update your tasks and your team with ease in Jira Software. Transition issues and prioritize tasks with a simple drag and drop.

Dashboard with customizable gadgets

Create dashboards in Jira Software that contain all the information you need to plan and track your work effectively. Utilize customizable gadgets to suit any need or purpose.

Visual workflow designer

Jira Software's visual workflow designer allows you to design custom workflows for any team's unique work process.

Real-time release tracking

Jira Software brings real-time visibility and an up-to-date status of your team's next release, all in one handy location that's always at your fingertips.

REST APIs

Integrate Jira Software with all of the tools that your team is already using by leveraging its robust set of APIs.

Marketplace with 1,000+ plug-and-play add-ons

Every software development team works differently. Install 1,000+ plug-and-play add-ons from the Atlassian Marketplace to extend Jira Software to fit any use case or development process.

Runs on cloud and server

Deployment flexibility is key. Utilize Jira Software in the cloud or run it on your own server, the choice is yours.

Data center deployment

Perfect for enterprises or teams who require high availability and performance at scale. Jira Software Data Center gives your entire organization peace of mind for your mission critical application.

Agile portfolio management tool

Get visibility across all teams and projects with Portfolio for Jira. Forecast realistic roadmaps, manage team resources and track progress with real-time planning.
Information effective July 24 2019
«Думаю, переход в Jira был одним из лучших решений, которые могла принять наша компания. Возможности этой платформы, начиная с досок спринтов (которые повышают прозрачность принятия решений о продуктах по всей компании) и заканчивая интеграциями Slack, где мы получаем уведомления об обновлении наших заявок в режиме реального времени, полностью покрывают потребности нашего бизнеса».
Нам доверяет более 65 000 клиентов по всему миру

Перейти на Jira Software
All the features your team needs to build great software, at a fraction of the cost. Choose Jira Software today.