Featured
Opening Keynote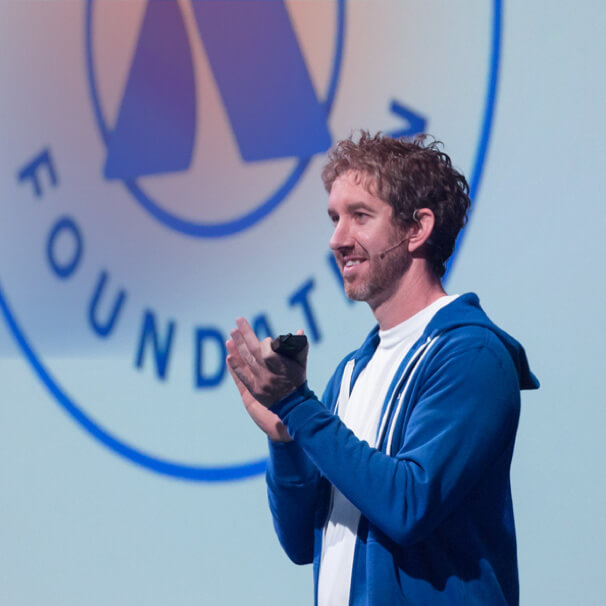 Monday, 3 Sept 17:00 - 18:00 GMT+2
Dream Teams: How Top Teams Get Better Together
Hear from Scott Farquhar and special guest, Shane Snow. Uncover lessons on teamwork throughout history, including the origins of Wu-Tang Clan, the Soviet hockey team and more.
Day 2 Keynote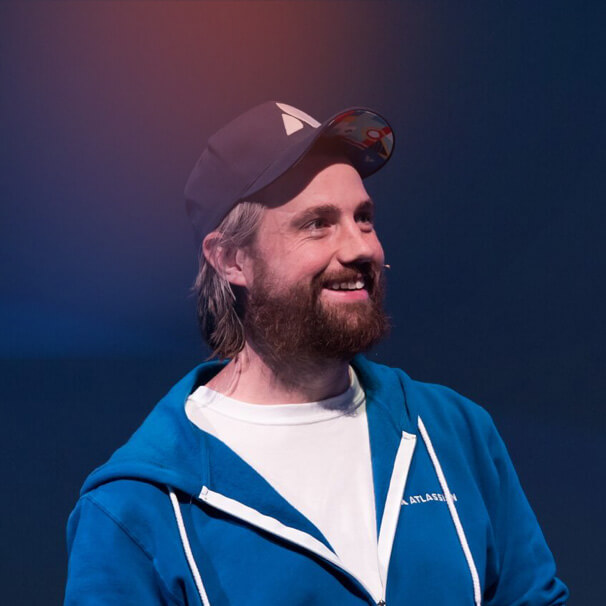 Tuesday, 4 Sept 9:00 - 10:30 GMT+2
The Atlassian Journey: Building an Enduring Company and Navigating a Cloud & Server World
Mike Cannon-Brookes will share our journey of building an enduring company, discuss the challenges of scaling an org, and provide honest advice on how teams can navigate the complexities in a hybrid cloud and server world.
Day 3 Keynote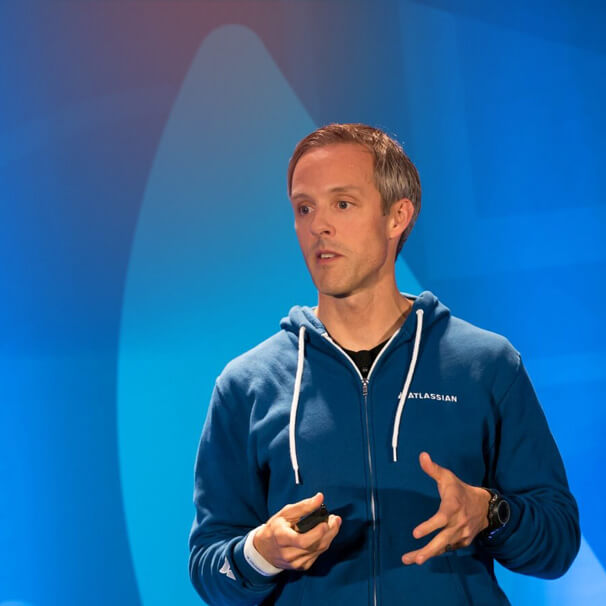 Wednesday, 5 Sept 9:00 - 10:00 GMT+2
How Open Work is Changing Teams Inside and Outside of Atlasssian
Jay Simons will highlight the power of building an open culture and creating an environment defined by open teamwork. Learn how customers have embarked on the path of transforming their teams.
Trello Day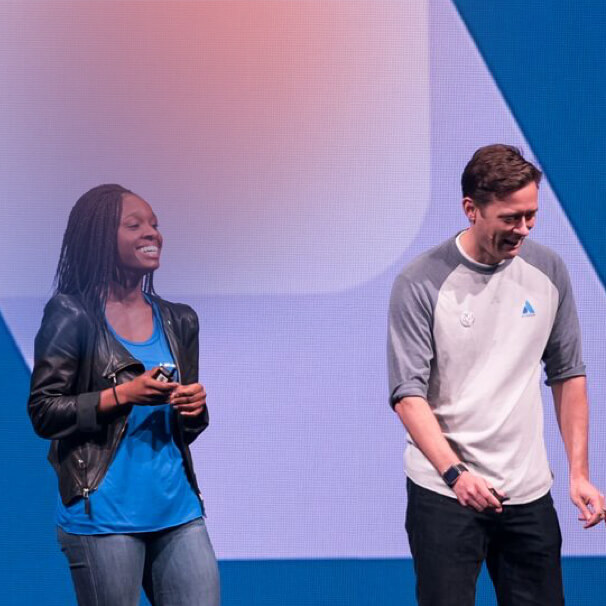 Wednesday, 5 Sept 10:30 - 11:10 GMT+2
Trello Day Keynote
Hear Trello Co-founder, Michael Pryor, share the journey of becoming one of the fastest-growing SaaS apps ever. Get the newest product updates, explore use cases, tips and tricks, and Trello's vision for the future.
ShipIt Live!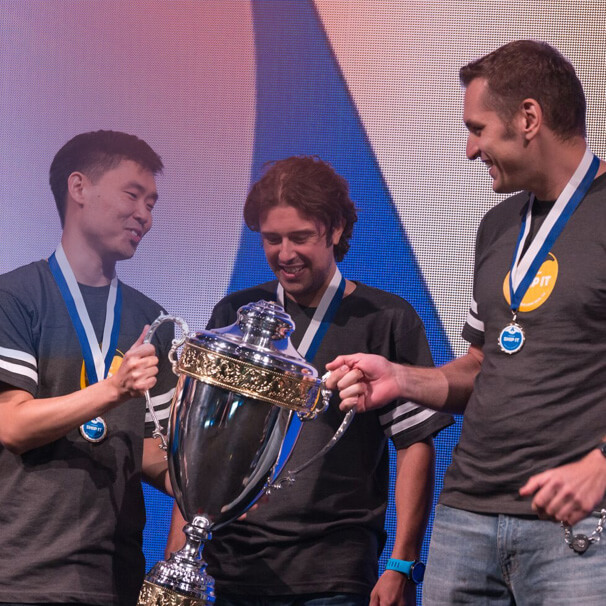 Wednesday, 5 Sept 17:15 - 18:00 GMT+2
ShipIt Showdown
We're bringing Atlassian's quarterly, 24-hour period of innovation to Barcelona! Help crown the hackathon project winner and join us for a toast to the end of Summit Eurpoe 2018.
---
State of the Union Keynotes
The Future of IT in a Software-Powered World
Tuesday, 4 Sept 14:00 - 14:40 GMT+2
Software has changed the way we work, and no one has had to adapt faster than the IT team. Product leaders from Jira Software, Jira Service Desk, and Statuspage will share new developments across Atlassian cloud products and share the ways IT teams can build stronger collaboration with their dev counterparts, operations, and deliver world-class support.
Investing in Your Future with Atlassian Server & Data Center
Tuesday, 4 Sept 14:50 - 15:30 GMT+2
Enterprises rely on Atlassian to connect their team of teams while providing individual team autonomy. As the adoption of products and practices like Agile, DevOps, and ITSM expand, it's important to strike the right balance between growth and control of your applications. Discover the new features for our Server and Data Center offerings and how you can set up your next chapter of growth.
Unveiling What's New in Cloud, Jira, Confluence, Bitbucket and Platform
Tuesday, 4 Sept 16:30 - 17:10 GMT+2
Learn how to use Atlassian Cloud to drive teamwork at a global scale. See the latest updates across our cloud products (like the new and improved Jira!) and learn about scaling the Atlassian suite across large multi-instance organizations, and how we're protecting your privacy through GDPR and data regionalization.
---
Breakout Sessions
Making a Sandwich: Effective Feedback Techniques
Tuesday, 4 Sept 11:00 - 11:40 GMT+2
Join Dan North, a technology and organization change specialist of over 25 years, as he discusses a number of feedback models and techniques, and shows you how to apply them in your own organization.
Atlassian Automation - A Guide to Being Lazy
Tuesday, 4 Sept 14:00 - 14:40 GMT+2
Raju Kadam has automated the Atlassian Stack for Tesla, Pandora, Cisco, and others for 13+ years. Follow his journey as he bridges gaps between custom-solutions and off-the-shelf products to answer the Why, When and How to automate with what you have, and when not to.
Uniting Technical and Non-Technical Teams With the Atlassian Team Playbook
Tuesday, 4 Sept 14:50 - 15:30 GMT+2
Come learn how Atlassian teams use the Team Playbook to open up dialogue, build trust, increase efficiency, and improve crucial practices like project management and incident response.
Assembling Your Atlassian Admin Team
Tuesday, 4 Sept 16:30 - 17:10 GMT+2
Atlassian product managers Dave Meyer and Helen Xue will present an overview of Atlassian administration models for our Cloud, Server, and Data Center offerings. Learn how to unlock the potential of Atlassian products and get the most out of your Atlassian investment.
Expert Tips for Building a Lean, Mean ITSM Machine
Wednesday, 5 Sept 10:30 - 11:10 GMT+2
In a world of digital transformation and DevOps, the way that service teams work is rapidly evolving. Is your IT team struggling to adapt to new ways of working? This session will provide best practices that you and your team can actually put into practice.
Goodbye Projects – The Journey to Enterprise-Wide Product Value Streams
Wednesday, 5 Sept 11:20 - 12:00 GMT+2
Join Carmen DeArdo, former DevOps leader at Nationwide, and Nicole Bryan, VP of Product at Tasktop, to learn about moving to a product approach. Hear what worked, what didn't, and practical considerations for designing large-scale product value streams across the enterprise.
Bridging Cross-Functional Teams With Atlassian
Wednesday, 5 Sept 16:20 - 17:00 GMT+2
Ben Mackie, Head of Growth Engineering, will share how teams brought different disciplines together and set themselves up for successful collaboration using Confluence and Trello.
---
News Desk
One More Thing with Scott Farquhar and Shane Snow
Monday, 3 Sept 18:15 - 18:30 GMT+2
Want more tales of teamwork? Join Scott Farquhar, Shane Snow, and Dom Price for a live Q&A!
One More Thing with Mike Cannon-Brookes
Tuesday, 4 Sept 10:45 - 11:00 GMT+2
Get the inside scoop on server, cloud, and hybrid environments from Mike Cannon-Brookes and Dom Price.
One More Thing with Jay Simons, Molly Hellerman, and Bek Chee
Wednesday, 5 Sept 10:15 - 10:30 GMT+2
Join Robert Chatwani in an open conversation about Open work with Jay Simons, Molly Hellerman, and Bek Chee.
One More Thing with Michael Pryor
Wednesday, 5 Sept 11:25 - 11:40 GMT+2
Talking Trello with Michael Pryor and Dom Price!
One More Thing with Dom Price
Wednesday, 5 Sept 18:15 - 18:30 GMT+2
What's the key to successful teamwork? Find out live when Scott Rubin talks practices with Dom Price!
Stay tuned
Be the first to know about Atlassian live events and sign up for special announcements on when Atlassian is coming to a city near you.