Tuesday, 2 May 2017
Registration: 6:00 - 20:00
Expo Hall: 10:00 - 20:00 (closed during Keynote)
| | | | | |
| --- | --- | --- | --- | --- |
| | | | | |
| | | | | |
| | | | | |
| | | | | |
| | | | | |
| | | | | |
| | | | | |
| | | | | |
| | | | | |
| | | | | |
| | | | | |
| | | | | |
| | | | | |
| | | | | |
| | | | | |
| | | | | |
| | | | | |
| | | | | |
| | | | | |
| | | | | |
| | | | | |
| | | | | |
| | | | | |
| | | | | |
| | | | | |
| | | | | |
| | | | | |
| | | | | |
| | | | | |
| | | | | |
| | | | | |
| | | | | |
| | | | | |
| | | | | |
| | | | | |
| | | | | |
| | | | | |
| | | | | |
| | | | | |
| | | | | |
| | | | | |
| | | | | |
| | | | | |
| | | | | |
| | | | | |
| | | | | |
| | | | | |
| | | | | |
| | | | | |
| | | | | |
| | | | | |
| | | | | |
| | | | | |
| | | | | |
| | | | | |
| | | | | |
| | | | | |
| | | | | |
| | | | | |
| | | | | |
| | | | | |
| | | | | |
| | | | | |
| | | | | |
| | | | | |
| | | | | |
| | | | | |
| | | | | |
| | | | | |
| | | | | |
| | | | | |
| | | | | |
| | | | | |
| | | | | |
| | | | | |
| | | | | |
| | | | | |
| | | | | |
| | | | | |
| | | | | |
| | | | | |
| | | | | |
| | | | | |
| | | | | |
| | | | | |
| | | | | |
| | | | | |
| | | | | |
| | | | | |
| | | | | |
| | | | | |
| | | | | |
| | | | | |
| | | | | |
| | | | | |
| | | | | |
| | | | | |
| | | | | |
| | | | | |
| | | | | |
| | | | | |
| | | | | |
| | | | | |
| | | | | |
| | | | | |
| | | | | |
| | | | | |
| | | | | |
| | | | | |
| | | | | |
| | | | | |
| | | | | |
| | | | | |
| | | | | |
| | | | | |
| | | | | |
| | | | | |
| | | | | |
| | | | | |
| | | | | |
| | | | | |
| | | | | |
| | | | | |
| | | | | |
| | | | | |
| | | | | |
| | | | | |
| | | | | |
| | | | | |
| | | | | |
| | | | | |
| | | | | |
| | | | | |
| | | | | |
| | | | | |
| | | | | |
| | | | | |
| | | | | |
| | | | | |
| | | | | |
| | | | | |
| | | | | |
| | | | | |
| | | | | |
| | | | | |
| | | | | |
| | | | | |
| | | | | |
| | | | | |
| | | | | |
| | | | | |
| | | | | |
| | | | | |
| | | | | |
| | | | | |
| | | | | |
8:00
8:30
9:00
9:30
10:00
10:30
11:00
11:30
12:00
12:30
13:00
13:30
14:00
14:30
15:00
15:30
16:00
16:30
17:00
17:30
18:00
18:30
19:00
19:30
20:00
20:30
Keynote 13:00 - 14:30
Breakout Sessions 17:05 - 17:45
Breakout Sessions 15:40 - 16:20
Breakout Sessions 14:45 - 15:25
Welcome Reception 18:00 - 20:00
Theatre Session 12:00 - 12:15
Theatre Session 12:25 - 12:40
Theatre Session 16:30 - 16:45
Theatre Session 19:15 - 19:30
Product Demo 14:45 - 15:00
Product Demo 15:10 - 15:25
Product Demo 15:40 - 15:55
Product Demo 16:05 - 16:20
Product Demo 17:05 - 17:20
Product Demo 17:30 - 17:45
Theatre Session 18:45 - 19:00
Training 8:30 - 12:15
08:00
Training
Training 8:30 - 12:15
12:00
Theatre And Demos
Theatre Session 12:00 - 12:15
12:00
Theatre And Demos
Theatre Session 12:25 - 12:40
13:00
Sessions
Keynote 13:00 - 14:30
14:00
Sessions
Breakout Sessions 14:45 - 15:25
14:00
Theatre And Demos
Product Demo 14:45 - 15:00
15:00
Theatre And Demos
Product Demo 15:10 - 15:25
15:00
Sessions
Breakout Sessions 15:40 - 16:20
15:00
Theatre And Demos
Product Demo 15:40 - 15:55
16:00
Theatre And Demos
Product Demo 16:05 - 16:20
16:00
Theatre And Demos
Theatre Session 16:30 - 16:45
17:00
Sessions
Breakout Sessions 17:05 - 17:45
17:00
Theatre And Demos
Product Demo 17:05 - 17:20
17:00
Theatre And Demos
Product Demo 17:30 - 17:45
18:00
Special Events
Welcome Reception 18:00 - 20:00
18:00
Theatre And Demos
Theatre Session 18:45 - 19:00
19:00
Theatre And Demos
Theatre Session 19:15 - 19:30
Wednesday, 3 May 2017
Registration: 7:00 - 20:00
Expo Hall: 8:00 - 19:15 (closed during ShipIt Live)
| | | | | |
| --- | --- | --- | --- | --- |
| | | | | |
| | | | | |
| | | | | |
| | | | | |
| | | | | |
| | | | | |
| | | | | |
| | | | | |
| | | | | |
| | | | | |
| | | | | |
| | | | | |
| | | | | |
| | | | | |
| | | | | |
| | | | | |
| | | | | |
| | | | | |
| | | | | |
| | | | | |
| | | | | |
| | | | | |
| | | | | |
| | | | | |
| | | | | |
| | | | | |
| | | | | |
| | | | | |
| | | | | |
| | | | | |
| | | | | |
| | | | | |
| | | | | |
| | | | | |
| | | | | |
| | | | | |
| | | | | |
| | | | | |
| | | | | |
| | | | | |
| | | | | |
| | | | | |
| | | | | |
| | | | | |
| | | | | |
| | | | | |
| | | | | |
| | | | | |
| | | | | |
| | | | | |
| | | | | |
| | | | | |
| | | | | |
| | | | | |
| | | | | |
| | | | | |
| | | | | |
| | | | | |
| | | | | |
| | | | | |
| | | | | |
| | | | | |
| | | | | |
| | | | | |
| | | | | |
| | | | | |
| | | | | |
| | | | | |
| | | | | |
| | | | | |
| | | | | |
| | | | | |
| | | | | |
| | | | | |
| | | | | |
| | | | | |
| | | | | |
| | | | | |
| | | | | |
| | | | | |
| | | | | |
| | | | | |
| | | | | |
| | | | | |
| | | | | |
| | | | | |
| | | | | |
| | | | | |
| | | | | |
| | | | | |
| | | | | |
| | | | | |
| | | | | |
| | | | | |
| | | | | |
| | | | | |
| | | | | |
| | | | | |
| | | | | |
| | | | | |
| | | | | |
| | | | | |
| | | | | |
| | | | | |
| | | | | |
| | | | | |
| | | | | |
| | | | | |
| | | | | |
| | | | | |
| | | | | |
| | | | | |
| | | | | |
| | | | | |
| | | | | |
| | | | | |
| | | | | |
| | | | | |
| | | | | |
| | | | | |
| | | | | |
| | | | | |
| | | | | |
| | | | | |
| | | | | |
| | | | | |
| | | | | |
| | | | | |
| | | | | |
| | | | | |
| | | | | |
| | | | | |
| | | | | |
| | | | | |
| | | | | |
| | | | | |
| | | | | |
| | | | | |
| | | | | |
| | | | | |
| | | | | |
| | | | | |
| | | | | |
| | | | | |
| | | | | |
| | | | | |
| | | | | |
| | | | | |
| | | | | |
| | | | | |
| | | | | |
| | | | | |
| | | | | |
| | | | | |
| | | | | |
| | | | | |
| | | | | |
| | | | | |
| | | | | |
| | | | | |
| | | | | |
| | | | | |
| | | | | |
| | | | | |
| | | | | |
| | | | | |
| | | | | |
| | | | | |
| | | | | |
| | | | | |
| | | | | |
| | | | | |
| | | | | |
| | | | | |
| | | | | |
| | | | | |
| | | | | |
| | | | | |
| | | | | |
| | | | | |
9:00
9:30
10:00
10:30
11:00
11:30
12:00
12:30
13:00
13:30
14:00
14:30
15:00
15:30
16:00
16:30
17:00
17:30
18:00
18:30
19:00
19:30
20:00
20:30
21:00
21:30
22:00
22:30
23:00
23:30
Breakout Sessions 13:30 - 14:10
Breakout Sessions 9:00 - 9:40
Lightning Talks 16:15 - 16:30
Breakout Sessions 11:15 - 11:55
Breakout Sessions 9:55 - 10:35
Lightning Talks 15:45 - 16:00
Breakout Sessions 14:25 - 15:05
Diversity in Tech 18:00 - 19:30
Atlassian Bash 20:00 - 23:00
ShipIt Live 16:45 - 17:45
Expo Bar Crawl 17:45 - 19:15
Theatre Session 12:15 - 12:30
Theatre Session 12:40 - 12:55
Theatre Session 13:05 - 13:20
Ecosystem Session 9:00 - 9:40
Ecosystem Session 10:45 - 11:05
Ecosystem Session 11:15 - 11:55
Ecosystem Session 14:25 - 15:05
Ecosystem Session 15:15 - 15:35
Ecosystem Session 9:55 - 10:35
Ecosystem Session 13:30 - 14:10
Ecosystem Session 15:45 - 16:30
Product Demo 16:15 - 16:30
Product Demo 9:25 - 9:40
Product Demo 9:55 - 10:10
Product Demo 14:25 - 14:40
Product Demo 11:15 - 11:30
Product Demo 11:40 - 11:55
Product Demo 13:30 - 13:45
Product Demo 13:55 - 14:10
Product Demo 10:20 - 10:35
Product Demo 14:55 - 15:05
Product Demo 15:45 - 16:00
Product Demo 9:00 - 9:15
09:00
Sessions
Breakout Sessions 9:00 - 9:40
09:00
Expo Hall
Ecosystem Session 9:00 - 9:40
09:00
Demo Den
Product Demo 9:00 - 9:15
09:00
Demo Den
Product Demo 9:25 - 9:40
09:00
Sessions
Breakout Sessions 9:55 - 10:35
09:00
Expo Hall
Ecosystem Session 9:55 - 10:35
09:00
Demo Den
Product Demo 9:55 - 10:10
10:00
Demo Den
Product Demo 10:20 - 10:35
10:00
Expo Hall
Ecosystem Session 10:45 - 11:05
11:00
Sessions
Breakout Sessions 11:15 - 11:55
11:00
Expo Hall
Ecosystem Session 11:15 - 11:55
11:00
Demo Den
Product Demo 11:15 - 11:30
11:00
Demo Den
Product Demo 11:40 - 11:55
12:00
Expo Hall
Theatre Session 12:15 - 12:30
12:00
Expo Hall
Theatre Session 12:40 - 12:55
13:00
Expo Hall
Theatre Session 13:05 - 13:20
13:00
Sessions
Breakout Sessions 13:30 - 14:10
13:00
Expo Hall
Ecosystem Session 13:30 - 14:10
13:00
Demo Den
Product Demo 13:30 - 13:45
13:00
Demo Den
Product Demo 13:55 - 14:10
14:00
Sessions
Breakout Sessions 14:25 - 15:05
14:00
Expo Hall
Ecosystem Session 14:25 - 15:05
14:00
Demo Den
Product Demo 14:25 - 14:40
14:00
Demo Den
Product Demo 14:55 - 15:05
15:00
Expo Hall
Ecosystem Session 15:15 - 15:35
15:00
Sessions
Lightning Talks 15:45 - 16:00
15:00
Expo Hall
Ecosystem Session 15:45 - 16:30
15:00
Demo Den
Product Demo 15:45 - 16:00
16:00
Sessions
Lightning Talks 16:15 - 16:30
16:00
Demo Den
Product Demo 16:15 - 16:30
16:00
Special Events
ShipIt Live 16:45 - 17:45
17:00
Expo Hall
Expo Bar Crawl 17:45 - 19:15
18:00
Special Events
Diversity in Tech 18:00 - 19:30
20:00
Special Events
Atlassian Bash 20:00 - 23:00
Thursday, 4 May 2017
| | | | | |
| --- | --- | --- | --- | --- |
| | | | | |
| | | | | |
| | | | | |
| | | | | |
| | | | | |
| | | | | |
| | | | | |
| | | | | |
| | | | | |
| | | | | |
| | | | | |
| | | | | |
| | | | | |
| | | | | |
| | | | | |
| | | | | |
| | | | | |
| | | | | |
| | | | | |
| | | | | |
| | | | | |
| | | | | |
| | | | | |
| | | | | |
| | | | | |
| | | | | |
| | | | | |
| | | | | |
| | | | | |
| | | | | |
| | | | | |
| | | | | |
| | | | | |
| | | | | |
| | | | | |
| | | | | |
| | | | | |
| | | | | |
| | | | | |
| | | | | |
| | | | | |
| | | | | |
| | | | | |
| | | | | |
| | | | | |
| | | | | |
| | | | | |
| | | | | |
| | | | | |
| | | | | |
| | | | | |
| | | | | |
| | | | | |
| | | | | |
| | | | | |
| | | | | |
| | | | | |
| | | | | |
| | | | | |
| | | | | |
| | | | | |
| | | | | |
| | | | | |
| | | | | |
| | | | | |
| | | | | |
| | | | | |
| | | | | |
| | | | | |
| | | | | |
| | | | | |
| | | | | |
| | | | | |
| | | | | |
| | | | | |
| | | | | |
| | | | | |
| | | | | |
| | | | | |
| | | | | |
| | | | | |
| | | | | |
| | | | | |
| | | | | |
| | | | | |
| | | | | |
| | | | | |
| | | | | |
| | | | | |
| | | | | |
| | | | | |
| | | | | |
| | | | | |
| | | | | |
| | | | | |
| | | | | |
| | | | | |
| | | | | |
| | | | | |
| | | | | |
| | | | | |
| | | | | |
| | | | | |
| | | | | |
| | | | | |
| | | | | |
| | | | | |
| | | | | |
| | | | | |
| | | | | |
| | | | | |
| | | | | |
| | | | | |
| | | | | |
| | | | | |
| | | | | |
| | | | | |
| | | | | |
| | | | | |
| | | | | |
8:00
8:30
9:00
9:30
10:00
10:30
11:00
11:30
12:00
12:30
13:00
13:30
14:00
14:30
15:00
15:30
16:00
16:30
17:00
17:30
Industry User Groups: Automotive & Financial Services 9:00 - 12:00
Half-Day Training 8:30 - 12:15
Half-Day Training 13:00 - 17:00
Full Day Training 8:30 - 17:00
08:00
Training
Half-Day Training 8:30 - 12:15
08:00
Training
Full Day Training 8:30 - 17:00
09:00
Special Events
Industry User Groups: Automotive & Financial Services 9:00 - 12:00
13:00
Training
Half-Day Training 13:00 - 17:00
Session sneak peek
Get excited for over 50 different Summit sessions. Here are a few talks you can't miss.
10 Atlassian Tool Hacks to Improve Team Culture
Sherif Mansour, Principal Product Manager, Atlassian
How can JIRA, Confluence, and HipChat help you build an innovative and open team culture? Sherif will present tips on how to use Atlassian tools to help large organizations feel like small teams - and inject fun and humor into your team to boot.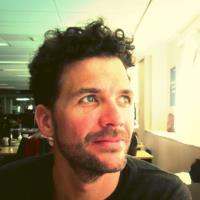 Black Belt Tips for JIRA Software
Nick Pellow, Development Manager JIRA Software, Atlassian
JIRA Software can be used in a variety of ways. Nick Pellow, JIRA master, will highlight some of the most innovative, including features Atlassian teams find most useful. Nick will also cover practical tips on how we run Scrum and Kanban, and how we've customized projects and boards.
Code Reviews vs Pull Requests
Tim Pettersen, Senior Developer Advocate, Atlassian
There are many styles of code review, and it can be tough to find a process that works for your team. This talk examines various review options adopted by professional teams. We'll investigate Bitbucket pull requests, Crucible reviews, and Gerrit, discussing the pros and cons of each workflow.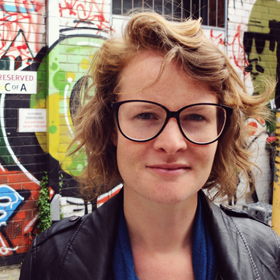 The Team Playbook: A Recipe for Healthy Teams
Georgie Bottomley, Senior UX Research, Atlassian
High-performing teams are autonomous, empowered, responsible, and effective. But teamwork isn't easy. To help teams like yours work better together, we created the Team Playbook. It contains the practices Atlassian teams are using to improve their teamwork. Find out how we do it, and how your teams can too.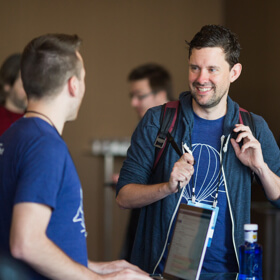 AtlasCamp schedule
Want to plan ahead? Check out everything AtlasCamp has in store.
Learn more →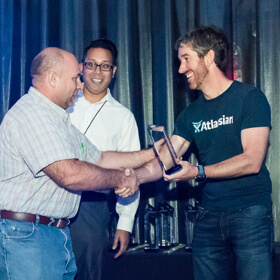 Partner Day schedule
Take a look at the sessions and special events planned just for our Partners.
Learn more →