Deliver fast and reliably
with DevOps and Atlassian
High-performing teams deploy more often with fewer
failures and faster recovery. Get the tools to practice DevOps.
Get started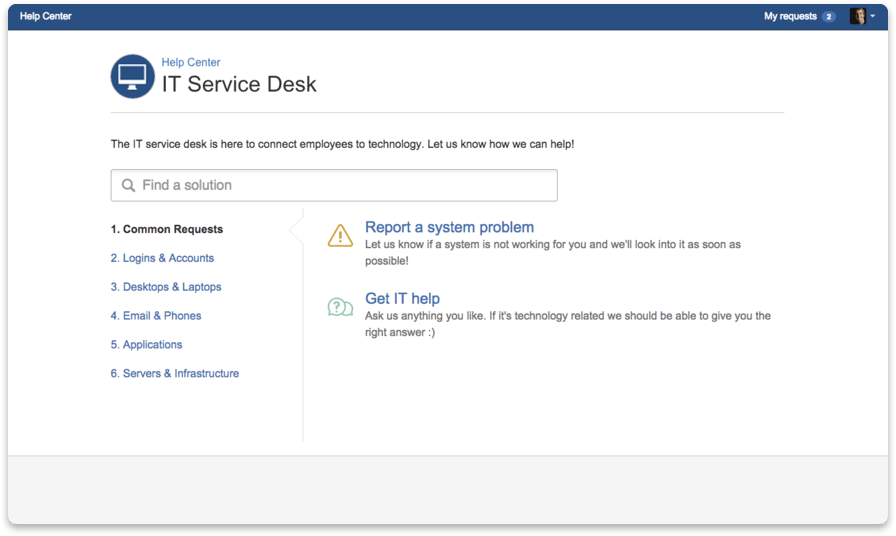 Fewer failures, faster recovery
Fast track problems by having dev and ops teams on the same Jira platform linking Jira Software tickets to Jira Service Desk incidents.
Try it free

Release with confidence
Get full visibility into the status and progress of upcoming releases with Jira Software's Release Hub.
Try it free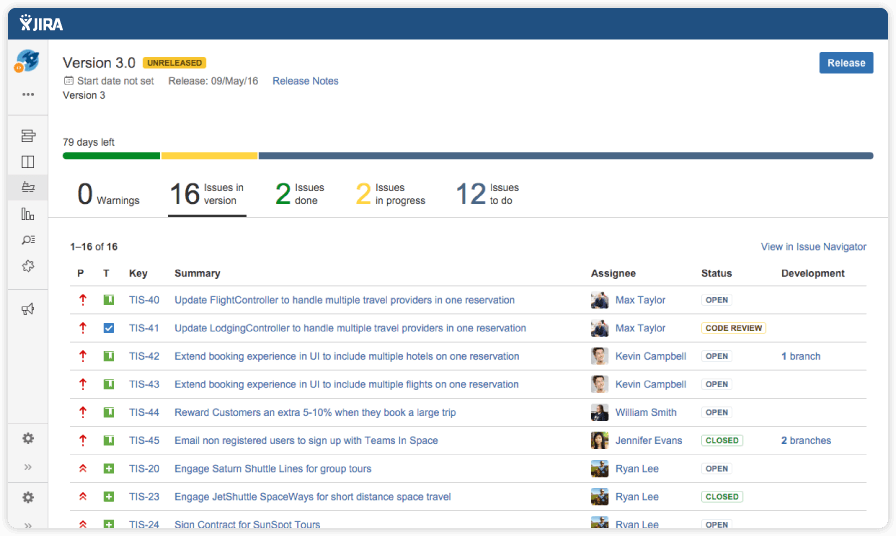 By integrating Jira Software and Jira Service Desk, Skyscanner can link and track issues from inception to resolution across teams. Everyone has full visibility into the queue, and all the right experts can collaborate to solve issues faster.

Skyscanner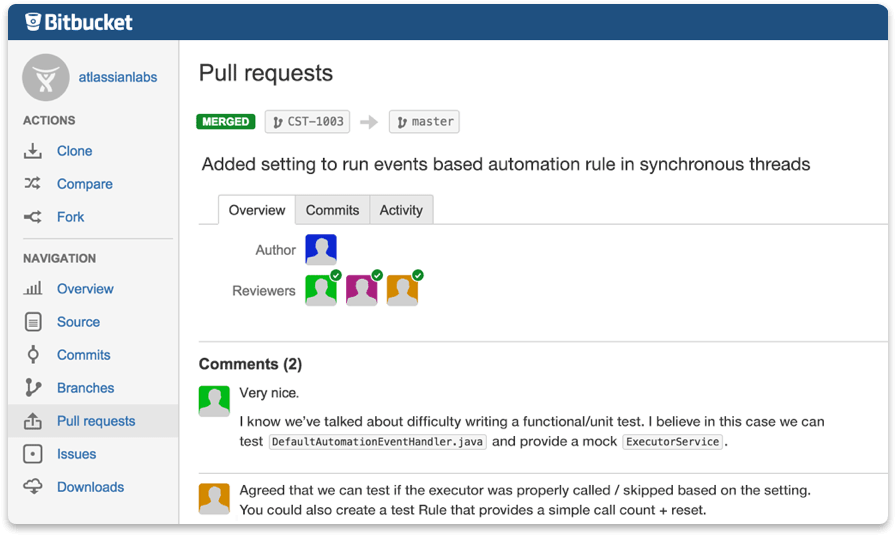 Speed up your workflow
No more waiting on code review approvals. Improve code quality and move faster using peer reviews done via pull requests.
Try it free

Build fast, test smart, release often
Tie automated builds, tests and deployments together. Prevent "it works on my machine mentality" and release faster, thanks to continuous delivery with Bamboo and its CodeDeploy and Docker capabilities.
Try it free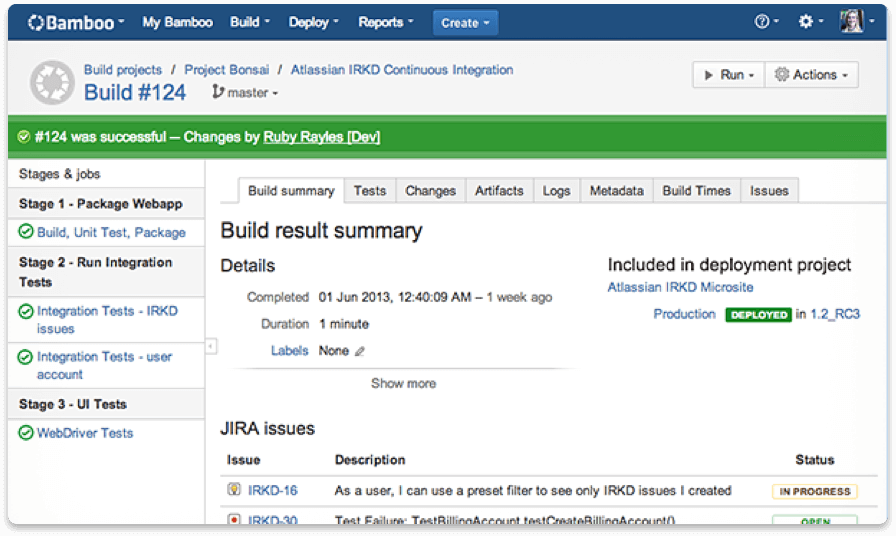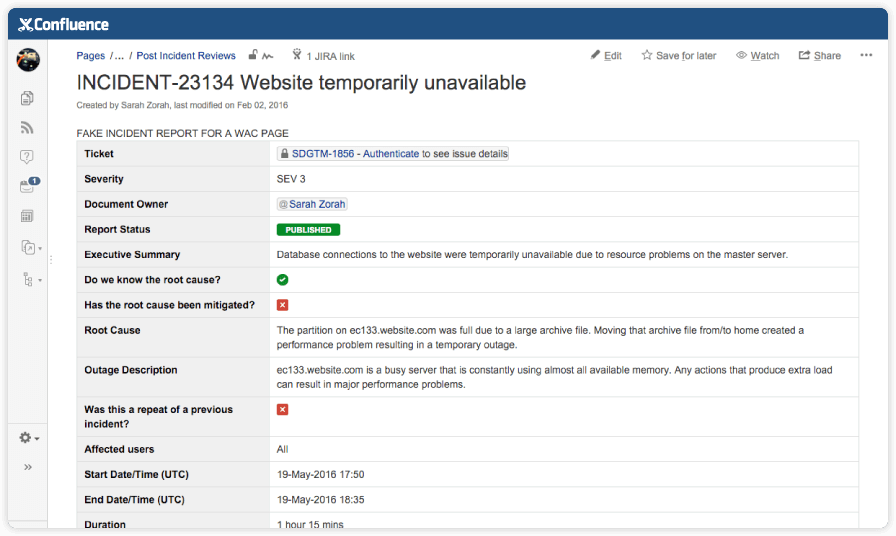 Share knowledge
Centralize post-incident reviews and other documentation in Confluence, with links to Jira Software and Jira Service Desk tickets for clear traceability.
Try it free

Keep services always "on"
Hipchat lets you trigger alerts in your team room whenever a blocker bug or service interruption requires immediate action. Track incident escalation from your desktop, mobile and wearable devices.
Try it free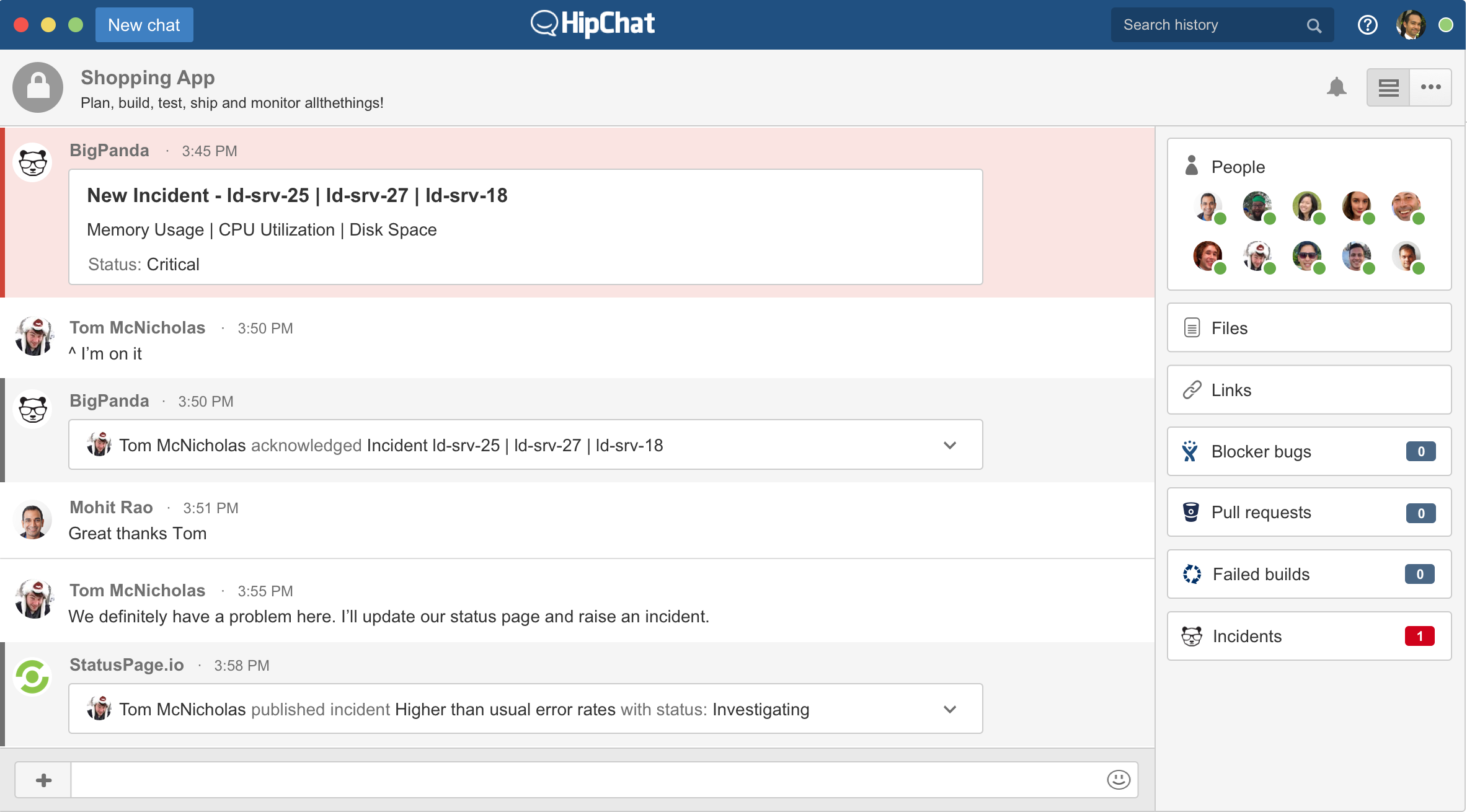 Tap into a large ecosystem
Get rich integrations between Atlassian products and best of breeds. Connect reports and events from services like PagerDuty, Data Dog, New Relic, Pingdom, Crashlytics, and more.