Industry User Groups at Summit
---
From fashion to finance, Atlassian helps teams of all industries do their best work. At Summit, we're bringing together like-minded customers in three industries to share ideas and start conversations that can continue throughout the year.
User groups for your industry
Automotive
Troubleshoot technical and regulatory challenges with teams like yours and learn best practices for your own process in the software development lifecycle.
Finance & Digital Services
Connect with peers and learn how to modernize your approach to Atlassian tools while adhering to industry regulations and constraints.
Education & Government
Learn how educational institutions and government agencies use Atlassian to collaborate on technical projects that span across multiple agencies, teams, and external partners.
Connect, share, and learn
Get involved in Atlassian Community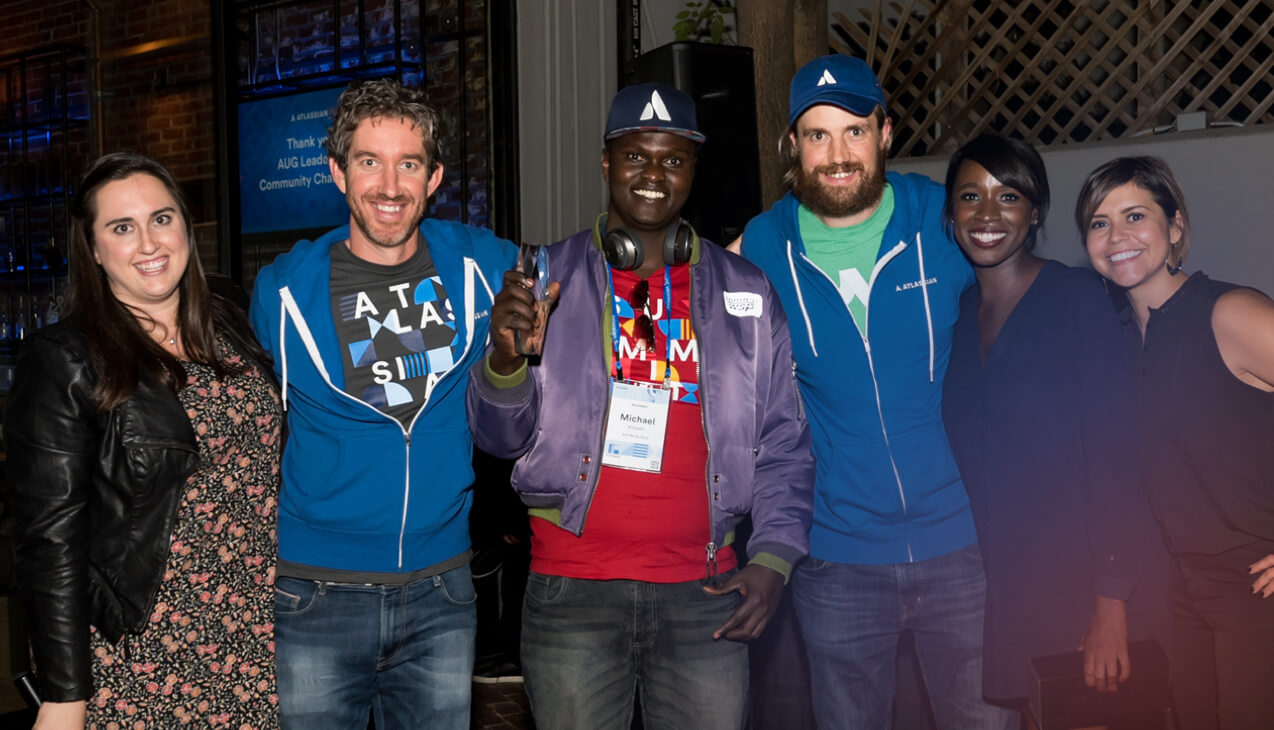 AUG Awards Dinner at Summit U.S. 2017
Join an Atlassian User Group (AUG) in your city to participate in discussions and network with users in your local community. Can't make it in person? Connect with users around the world online at Atlassian Community and get answers, product support, and more.
Visit the Community Lounge on the expo floor to learn more about User Groups and Atlassian Community, and score free swag!
Learn more
Schedule
Our sponsors
Programs
2018 Session Archive
Stay tuned
Be the first to know about Atlassian live events and sign up for special announcements on when Atlassian is coming to a city near you.