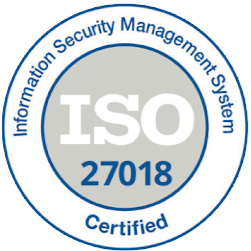 ISO/IEC 27018:2019
---
The International Organization for Standardization (ISO) is an independent, non-governmental international organization with a membership of 163 national standards bodies.
ISO/IEC 27018 establishes commonly accepted control objectives, controls and guidelines for implementing measures to protect Personally Identifiable Information (PII) in line with the privacy principles in ISO/IEC 29100 for the public cloud computing environment.
In particular, this document specifies guidelines based on ISO/IEC 27002, taking into consideration the regulatory requirements for the protection of PII which can be applicable within the context of the information security risk environment(s) of a provider of public cloud services.
Project and issue tracking
Jira Cloud
enterprise agile planning
Jira Align
high-velocity itsm
Jira Service Management
document collaboration
Confluence Cloud
Git code management
Bitbucket Cloud
VISUAL COLLABORATION
Trello
modern incident response
Opsgenie
incident communication
Statuspage
Have more questions about our compliance program?
Do you have cloud certifications? Can you complete my security & risk questionnaire? Where can I download more information?
Trust & security community
Join the Trust & Security group on the Atlassian Community to hear directly from our Security team and share information, tips, and best practices for using Atlassian products in a secure and reliable way. 
Atlassian support
Reach out to one of our highly-trained support engineers to get answers to your questions.