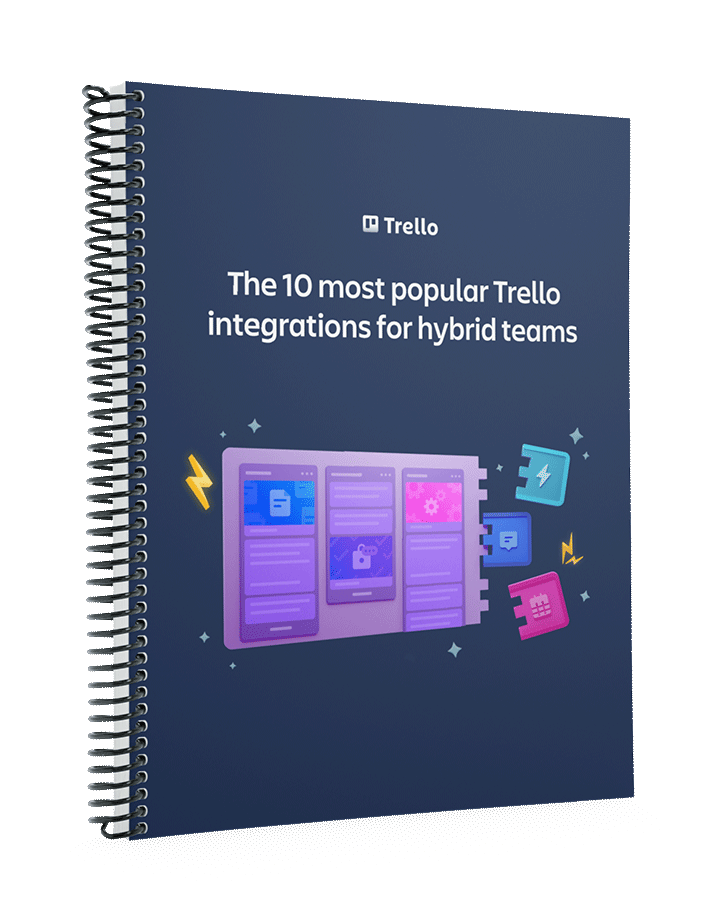 The 10 Most Popular Trello Integrations For Hybrid Teams
A free guide to the top integrations that hybrid enterprises love most
For your hybrid teams to be successful, they need a work management solution that keeps them in sync with one another. That's Trello Enterprise—a powerful solution that can bring teams together in one digital workspace, combined with the tools and software that they already rely on.
Trello integrates with over 200 tools (better known as "Power Ups")—this guide highlights the 10 most popular Power-Ups that enterprise teams are using to stay connected and empowered to achieve their best work.
Throughout this ebook, you'll learn how your hybrid teams can improve collaboration with Trello's Power-Ups, including:
Communication Power-Ups, like Slack
File Storage Power-Ups, like Google Drive
Built-in no-code automation features, like Butler
And other top integrations, like Calendar, Voting, and more
Experience the productivity tool that teams love, paired with the features needed to scale - explore Trello Enterprise today.