Total traceability, from backlog to release
Jira Software is the preferred issue tracker of over 350,000 Bitbucket teams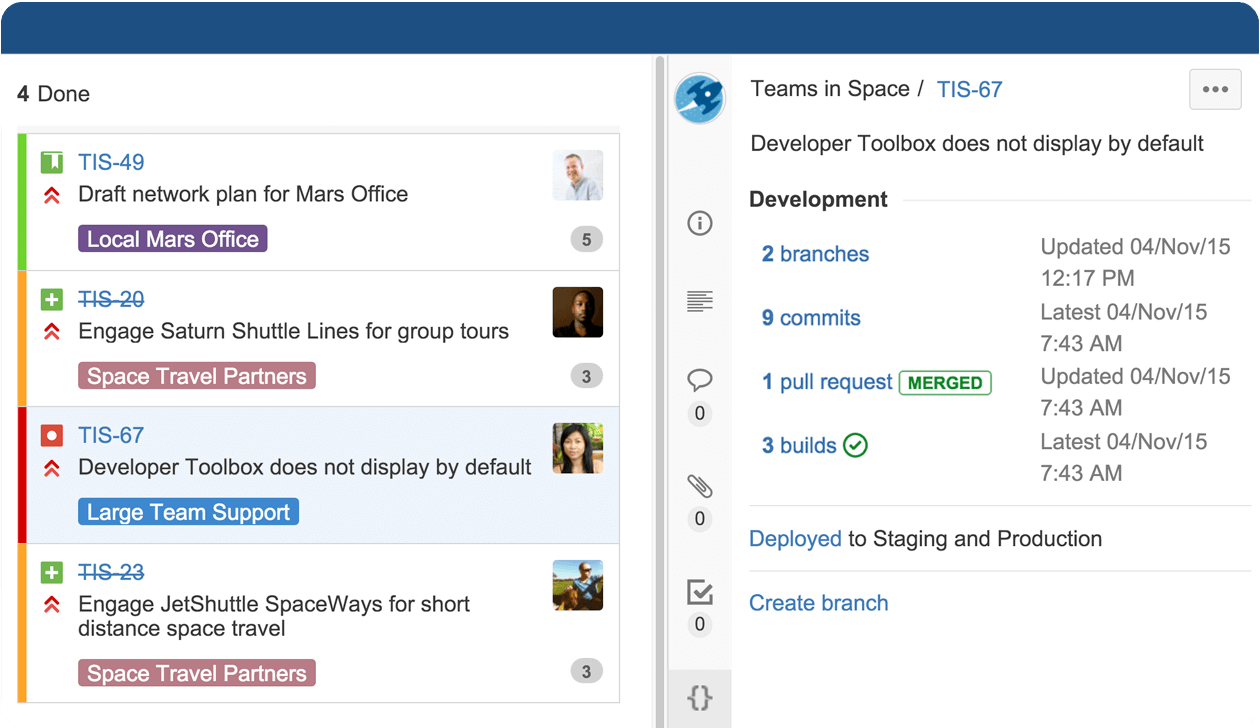 ALREADY HAVE JIRA SOFTWARE AND BITBUCKET?
Bitbucket and Jira Software are seamlessly
integrated, from branch to deployment
Create Bitbucket branches from within Jira Software
Give your entire development team context around every branch. Jira Software will automatically populate information for your new branch in Bitbucket and even suggest a branch name based off of the issue key.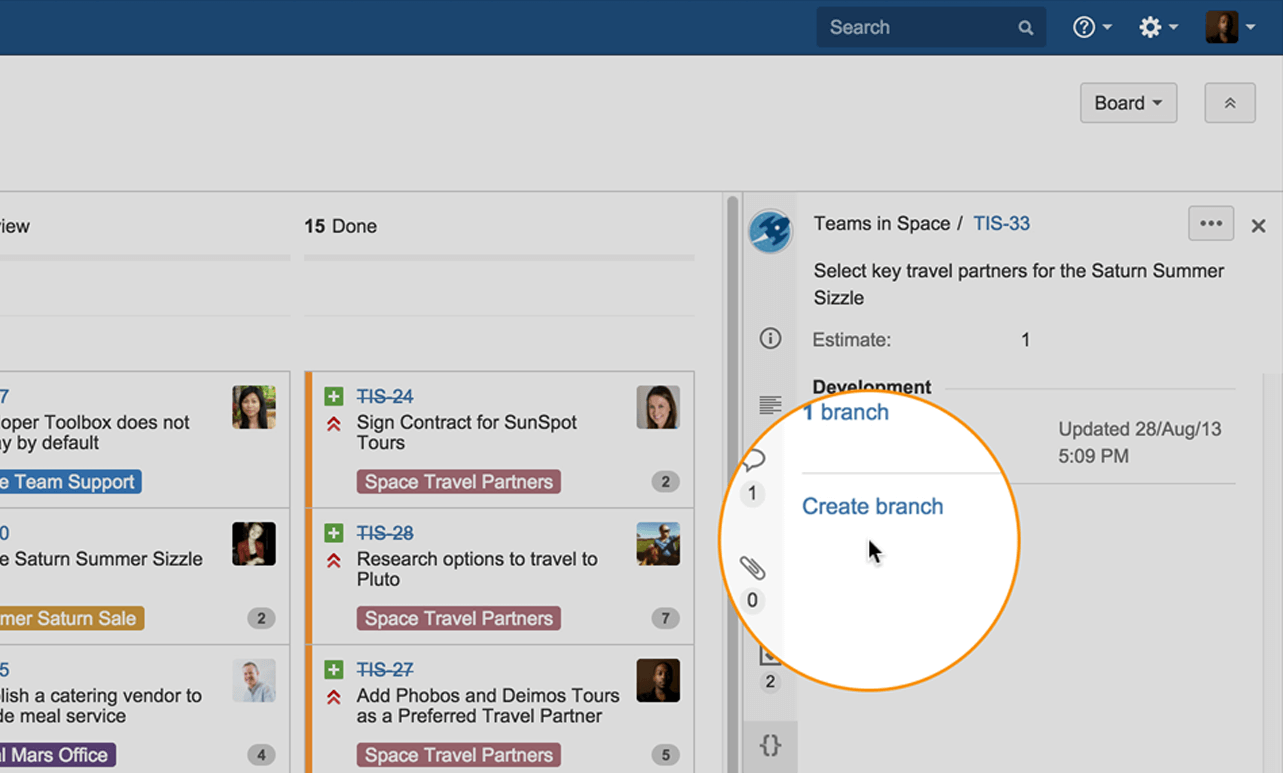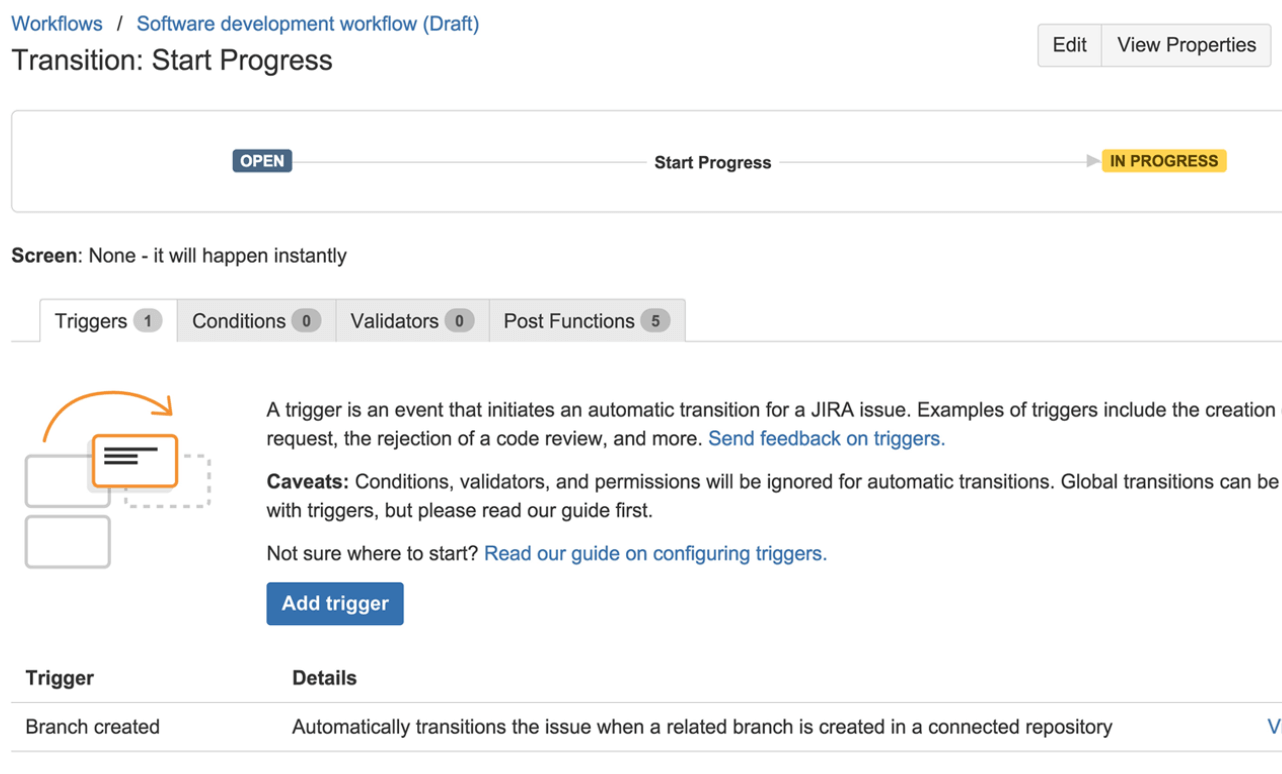 Transition issues without leaving Bitbucket
Create triggers in Jira Software for actions that occur in Bitbucket. You can sync pull requests, commits, and branches in Bitbucket to your Jira Software workflow so that issues will automatically update as you work.
Give your entire team end-to-end traceability
Track the health and status of your next release from day one of development in Jira Software's Release Hub. Release Hub talks to Bitbucket to ensure that done code is really done and there are no inconsistencies or launch risks prior to launch day.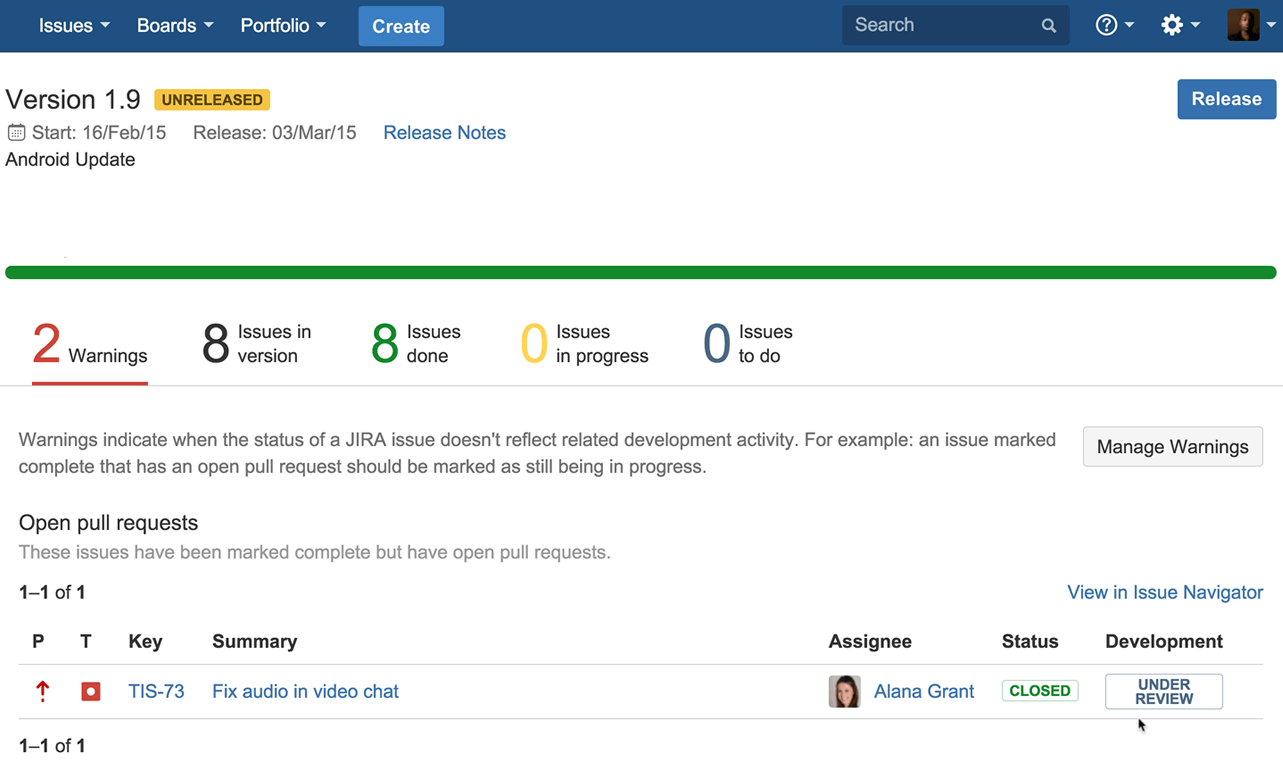 Connect Jira Software and Bitbucket in seconds
Increased visibility, fewer status meetings, and real-time release readiness are only a few clicks away. Begin enjoying the full power of the Jira Software / Bitbucket integration in less than 30 seconds flat.
"Jira Software and Bitbucket allow us to more easily and reliably create better software for our customers, faster."

Director of Engineering

Watch Splunk's Story