Confluence is an open
and shared workspace
Create, collaborate, and keep all your work in one place
Unlike document and file-sharing tools, Confluence is open and accessible, helping your
team, and your company do their best work together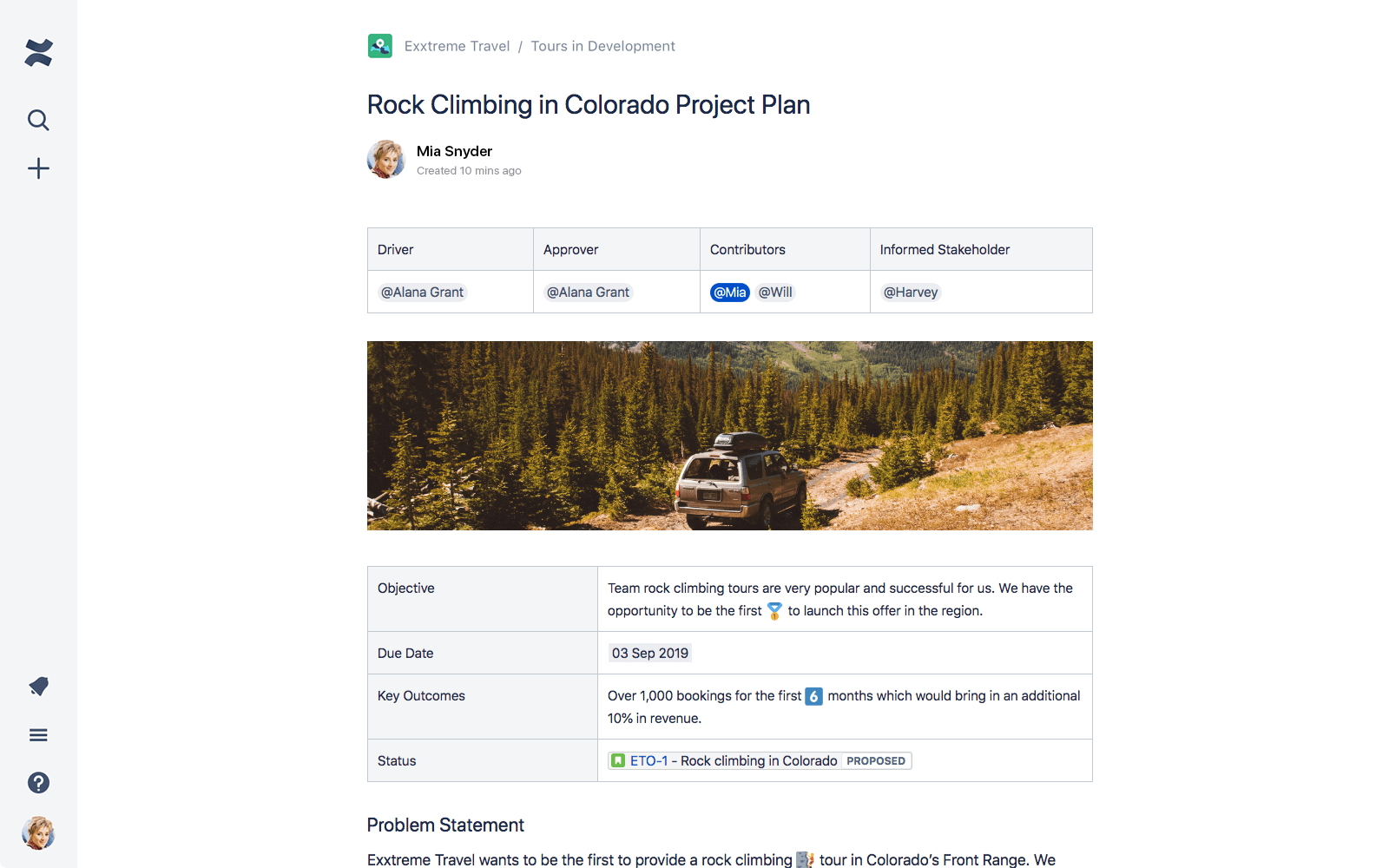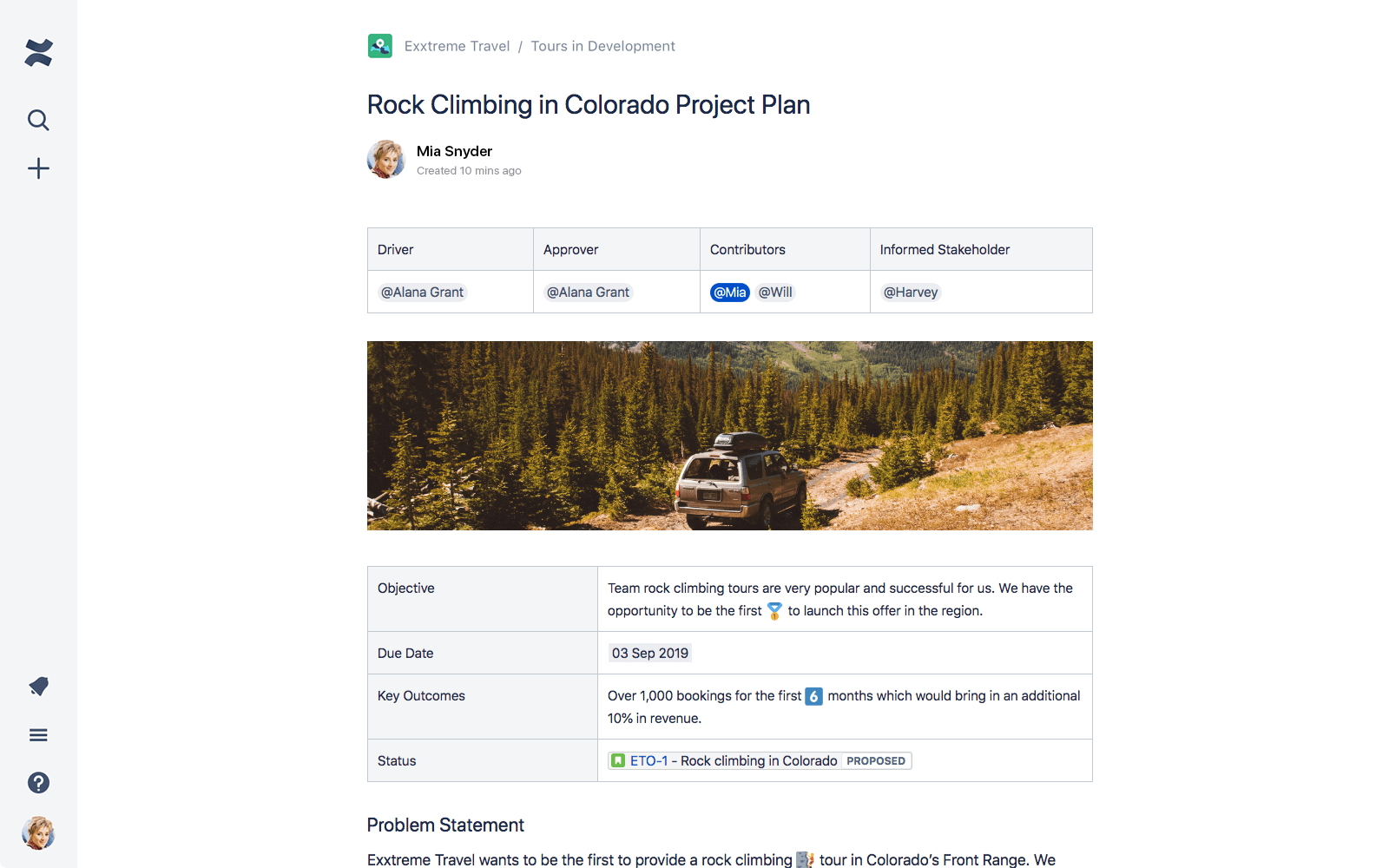 Connect people and ideas to move work forward
Create powerful pages
Grab one of our handy templates and make it your own with images, gifs and emojis.
Work better together
Improve work by jointly editing pages, giving feedback via inline or page comments, or at-mention teammates
Keep it organized
Group related pages in a dedicated space that can be accessed by you, your team, or everyone

Easy to use templates

Powerful search filters

Flexible page
permissions

Page labels for
organization

Task tracking

Real-time notifications

Page history

Confluence for Mobile
Prices that scale, for teams of all sizes
Free
per user/month
up to 10 users
No obligation
Standard
per user/month
11-100 users
No credit card needed
Premium
per user/month
1-100 users
No credit card needed
Got Jira Software? Try it with Confluence.
76% of customers said combining the products helped them ship faster
Link Jira Software and Confluence together to organize your software documentation in one place, collaborate more effectively, and ship projects faster.
Atlassian apps for Confluence
Custom-fit Confluence to your team's needs with nearly 3000 apps in the Atlassian Marketplace including theming, diagramming, and workflow management solutions.
Trusted by over 35,000 customers world-wide