Meeting minutes template
Set meeting agendas, take notes, and share action items with your team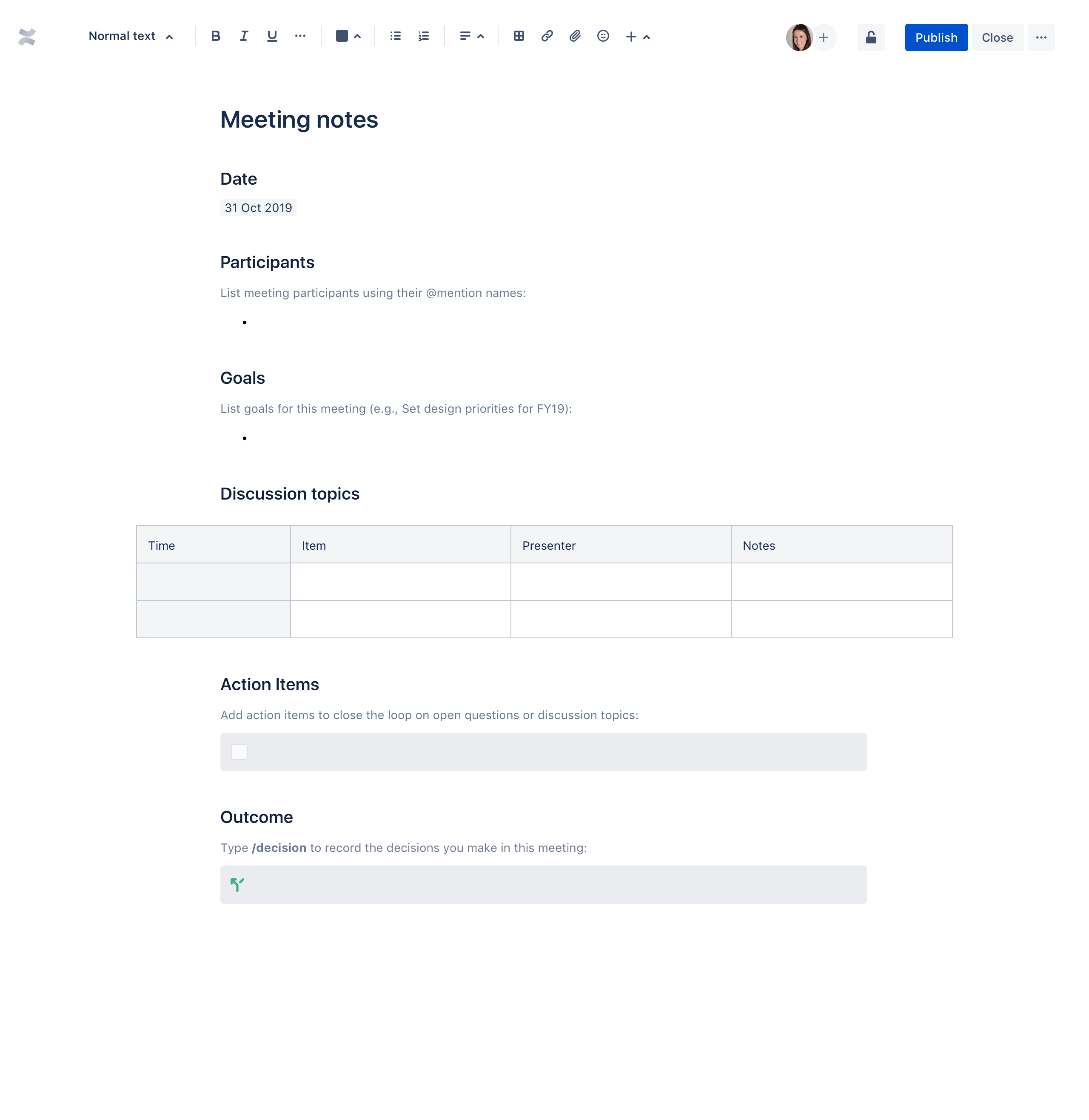 Meeting minutes template
We've all left meetings thinking "that was a waste of my time". We've put together a template that includes the most necessary elements for an effective meeting: attendees, goals of the meeting, agenda, and action items. Use this page to stay on track, take notes, and add action items at the end.
To access this template in Confluence Cloud, click on
in the left sidebar.
Use this template to:
Keep meetings simple, structured, and actionable
Organize agenda with time slots, speakers, links and attachments, and notes
Assign action items throughout meeting
Give attendees one place to refer to meeting notes