Decision log template
Record important project decisions and communicate them with your team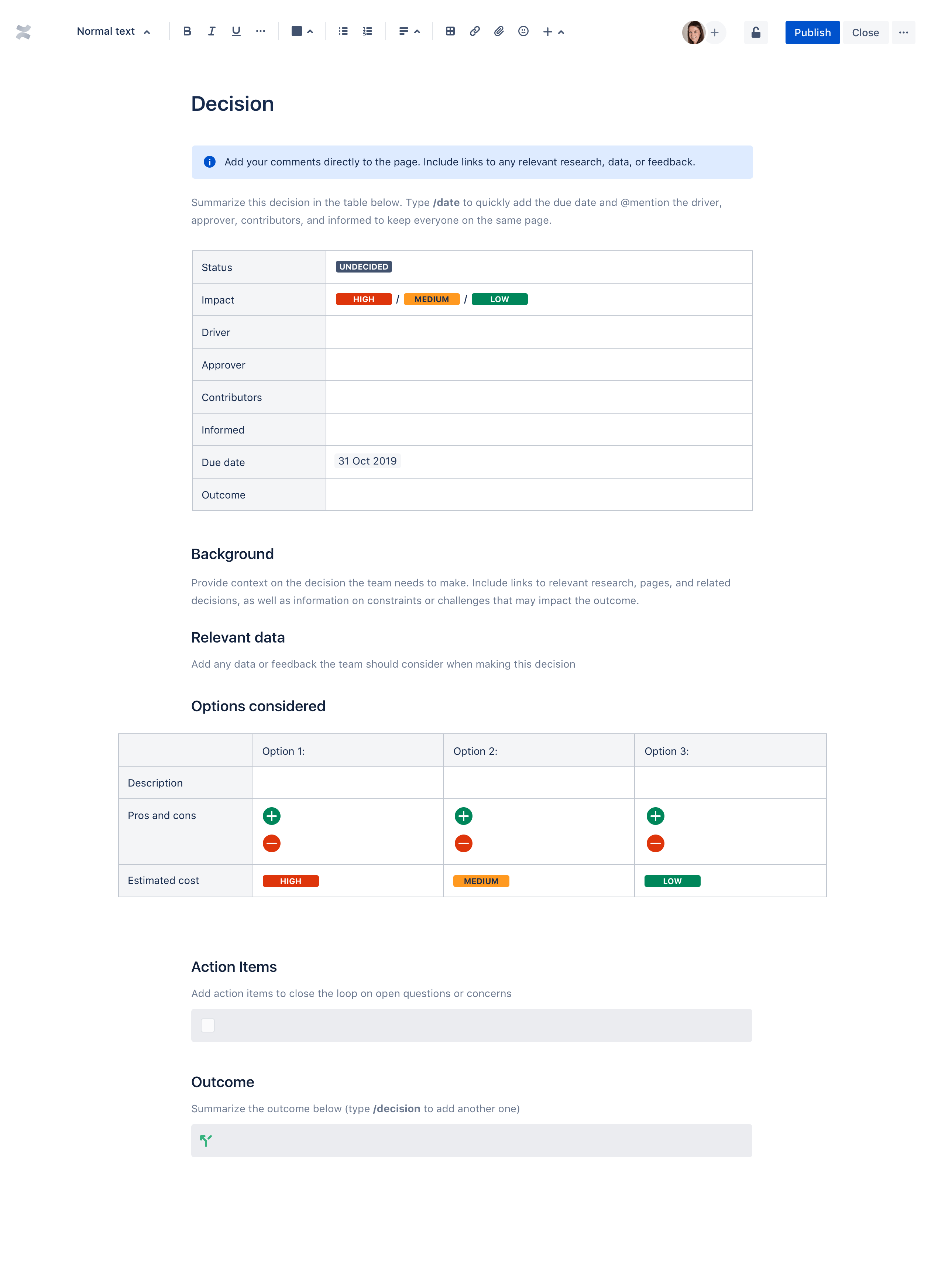 Decision log template
Group decision-making can be a challenge when you don't have all the information laid out for the team. Use this template to define roles, give background info, and document pros and cons for each solution being presented. Pass it around for input and host a meeting to come to an informed decision. For more strategies on team decision-making, click here to learn how to use the DACI framework.
To access this template in Confluence Cloud, click on
in the left sidebar.
Use this template to:
Make and record clear, informed decisions and outcomes as a team
Align all team members and stakeholders on one page with the information and data needed to make a decision
Offer a safe space for healthy discussion and feedback