Customer Interview report template
Turn customer interviews into insights by highlighting major takeaways and opportunities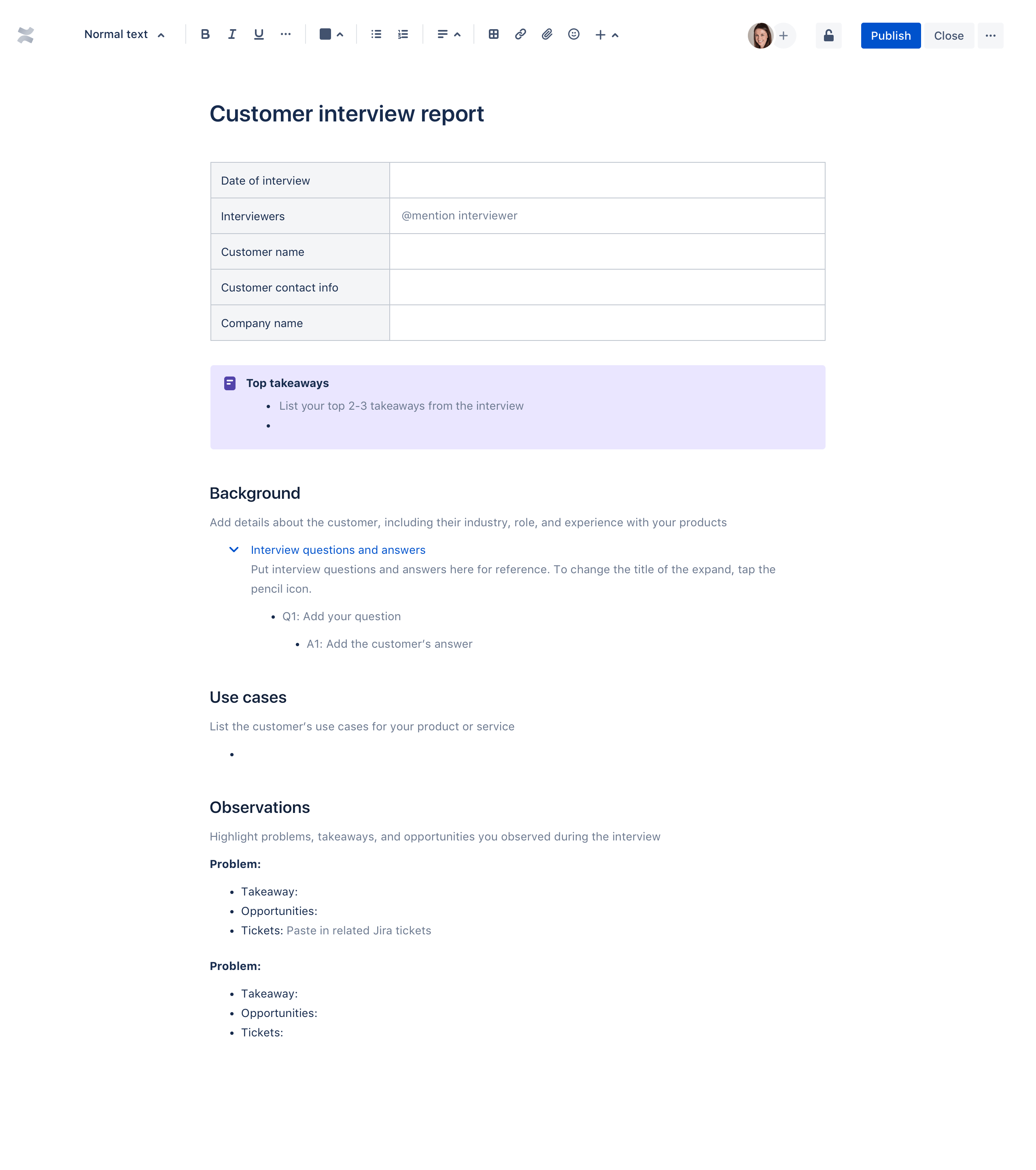 Customer interview report template
Regardless of your role, it's important to get to know your customers and talk to them frequently. This template allows you to take notes during your interview, and organize them into high level insights, observations, and opportunities to take back to the wider team.
To access this template in Confluence Cloud, click on
in the left sidebar.
Use this template to:
Document interview questions and answers
Highlight most important takeaways
Understand customer use cases
Record problems observed and opportunities to improve