THE FASTEST, EASIEST WAY TO SHIP CODE, FOR FREE.
Say Trello to boards in Bitbucket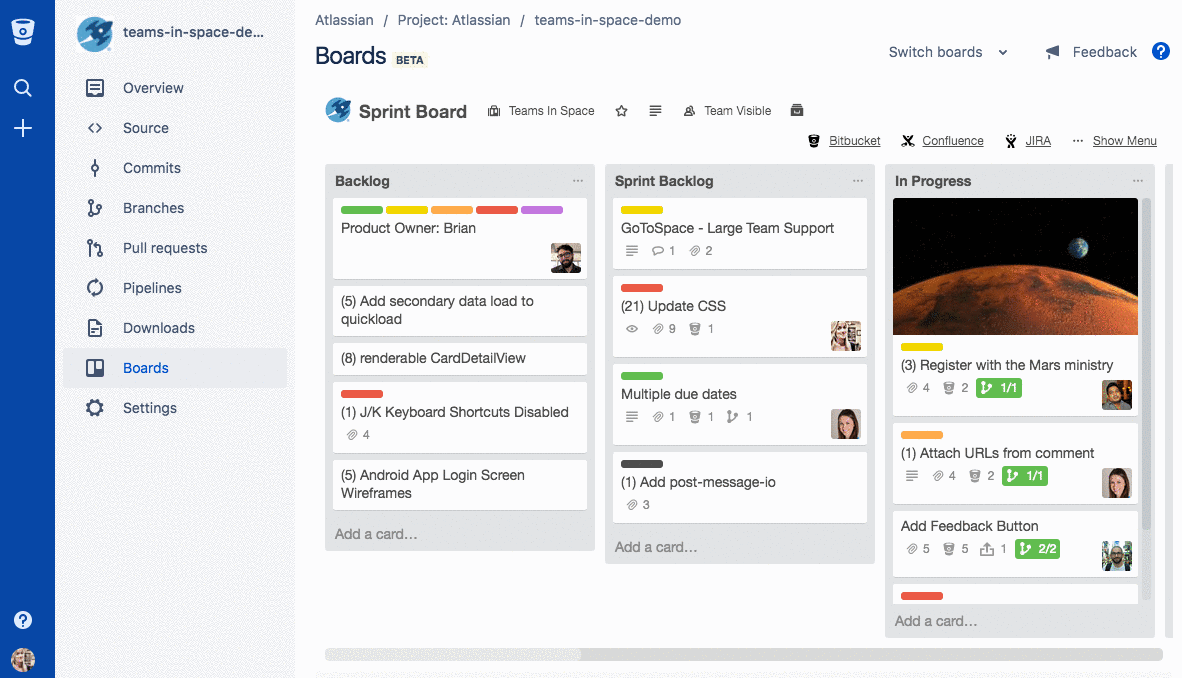 Simple project tracking
Trello's boards, lists and cards enable you to organize, prioritize and collaborate on your projects in a fast, flexible way. 
Everything in one place
Your backlog and code are all in one place so you never have to leave Bitbucket to find the next piece of work. Plan, track, collaborate, and deploy, all from Bitbucket.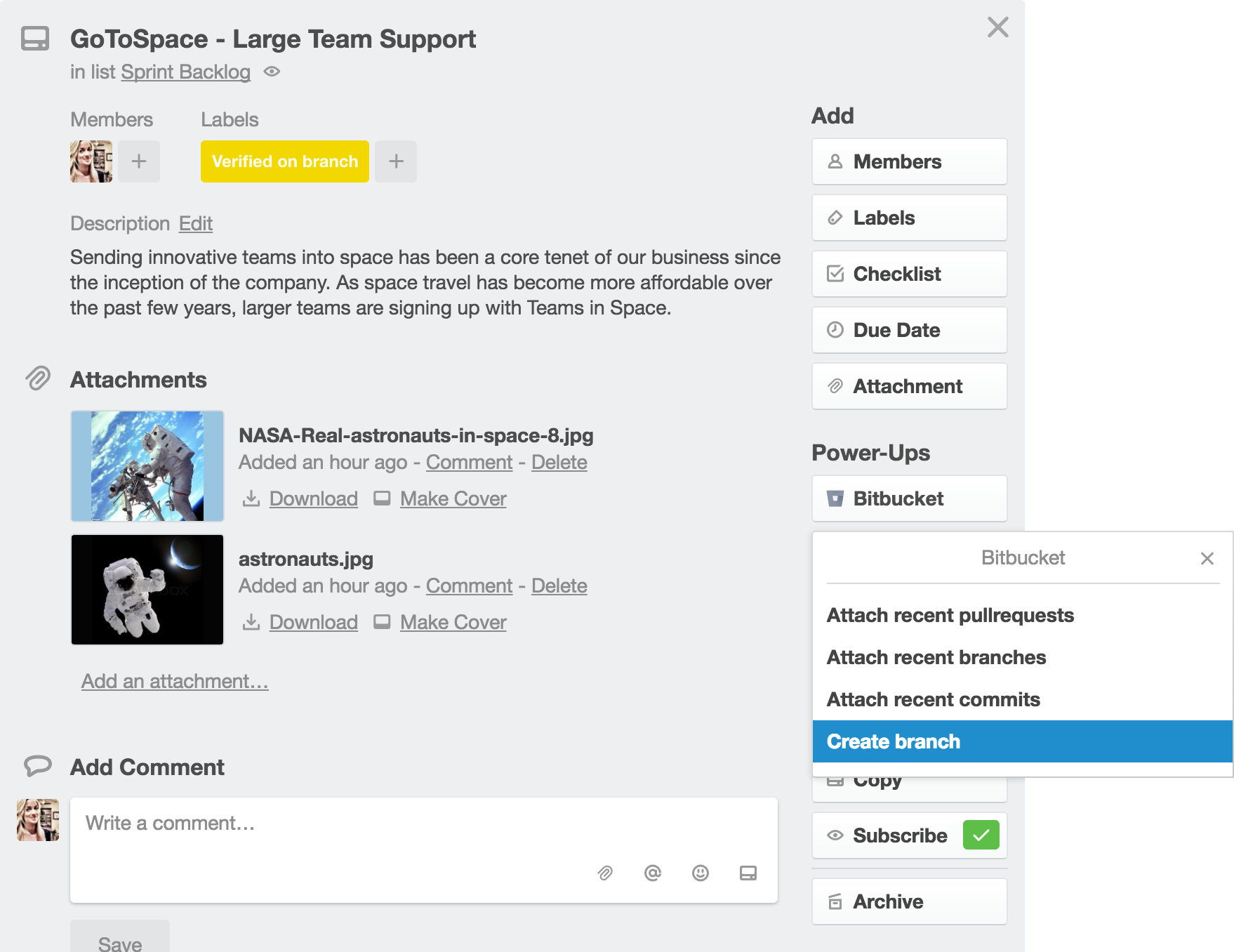 Associate code to tasks
Simplify your workflow by creating new branches from cards and get to coding quickly. Keep projects organized and everyone in the loop by associating branches, commits and pull requests to cards, and ensure all your work is complete. 
Get status at a glance
Quickly understand the status of the team's work in a simple, digestible view. With color-coded card badges, see build and pull request status.
Daily stand-ups are a breeze with information like status updates, code reviewers, and more all within the details of the card.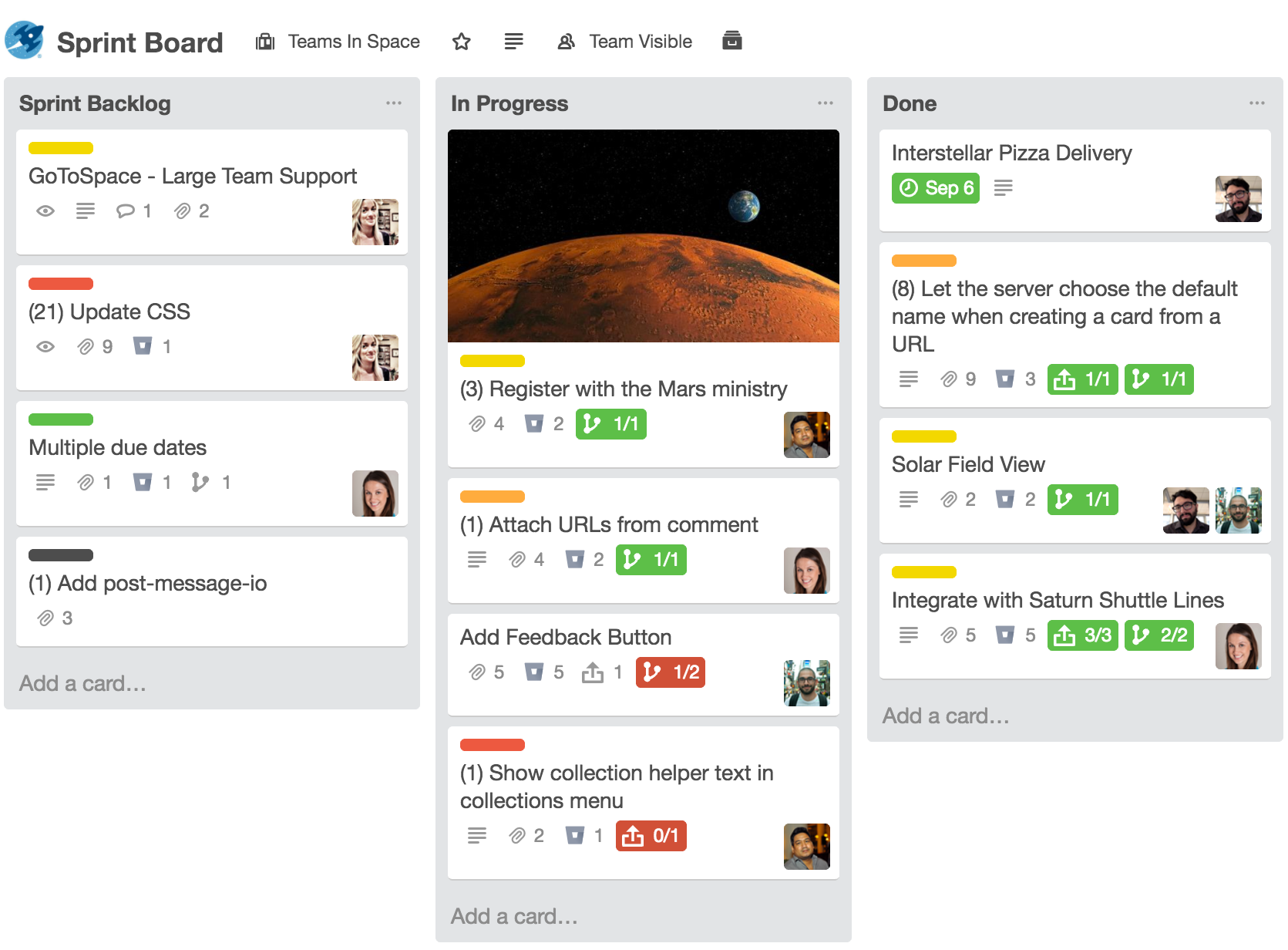 Get started quickly
Using boards is simple – navigate to a repo, click on the board menu item in the sidebar, and get started for free.
A common workplace
Every team can collaborate in the tool they love best. Engineers can stay in Bitbucket and non-technical teams can work from Trello.
Need some inspiration?
Use a Trello board for agile development, bug tracking, a product roadmap or sprint retros. Check out our Trello board use cases.
Everything you need to plan, track, and ship code, fast.