Use case
Inside Atlassian
From the way our teams use agile and DevOps methodologies, to our unique approach to work management, Atlassian prioritizes team practices and improving ways of working.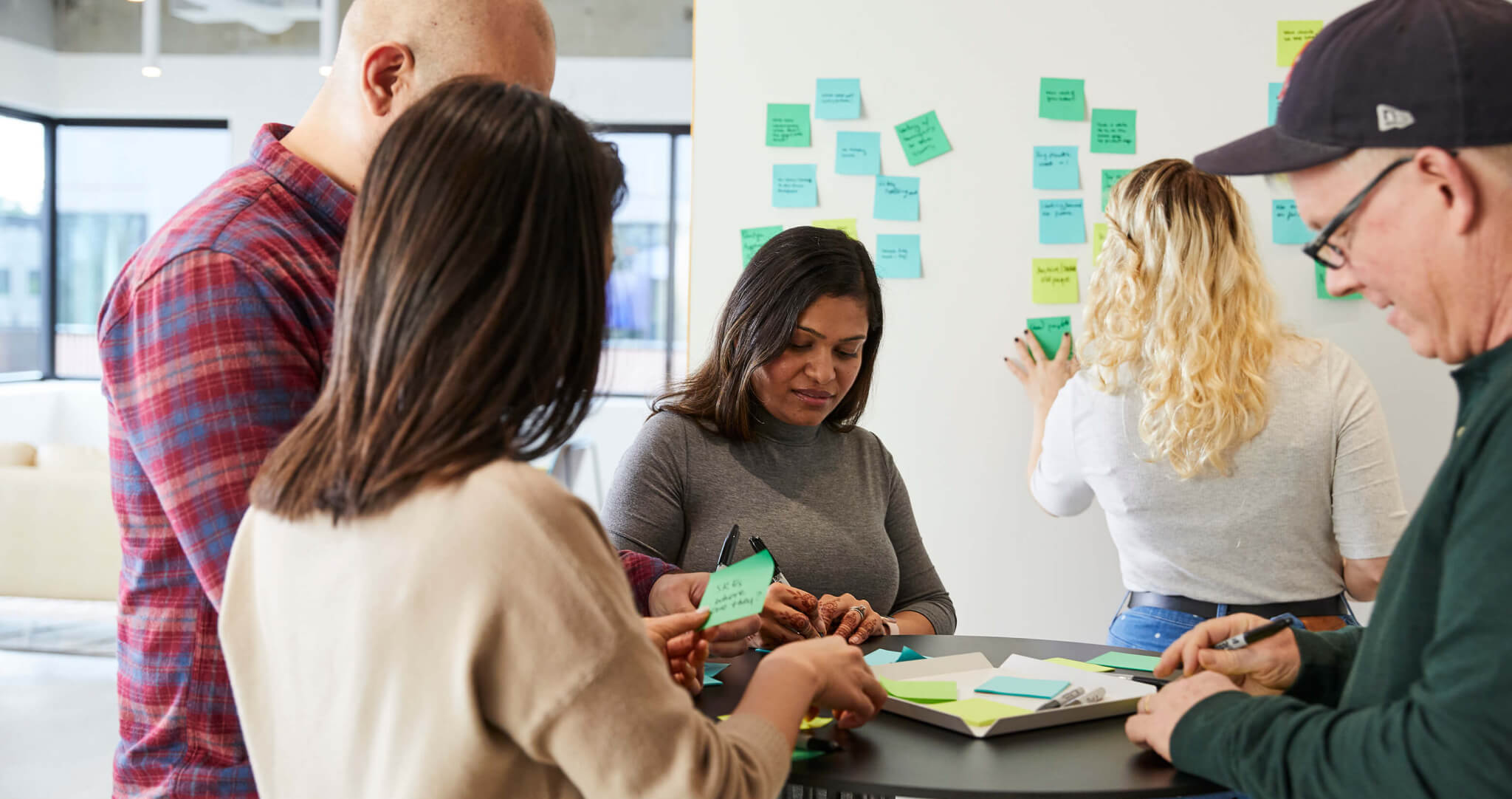 Belief
Open work
Our collaboration software helps teams navigate the complexities of modern work, but it takes more than the right tools. We believe teams can do amazing things when they adopt practices to make work more Open. Here are the ways we approach better ways of working.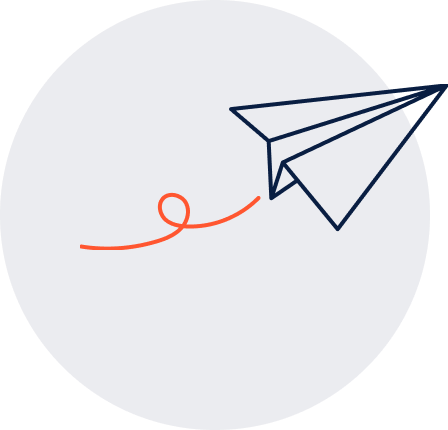 The Loop
Teams at Atlassian thrive when they have the freedom to work their own ways, but effective and efficient cross-team communication is crucial. One way we approach this is through our own methodology called The Loop.
The Loop embodies our open-by-default way of working, encouraging all teams to proactively seek feedback from cross-functional stakeholders early and often in the project lifecycle. 
Coming soon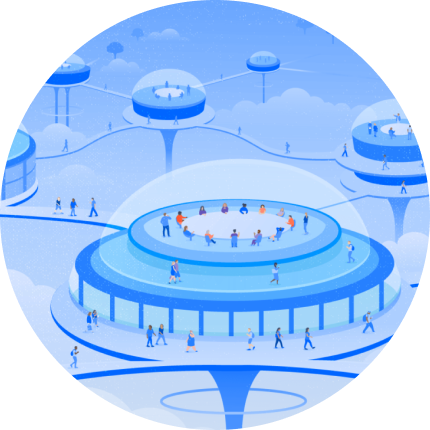 Agile for business teams
The challenges business teams face are fundamentally the same challenges teams in Finance, Customer Support, IT/Ops, and Engineering face as they grow.
In order to stay competitive, our marketing teams adopted "pod structures". Pods are a variation of the classic cross-functional agile team, but the difference is how people are organized. The way we've organized pods is highly cross-functional, so people from a variety of disciplines dedicated to the same project at the same time, all but eliminating bottlenecks and making dependencies easier to manage.
Make ideas more accessible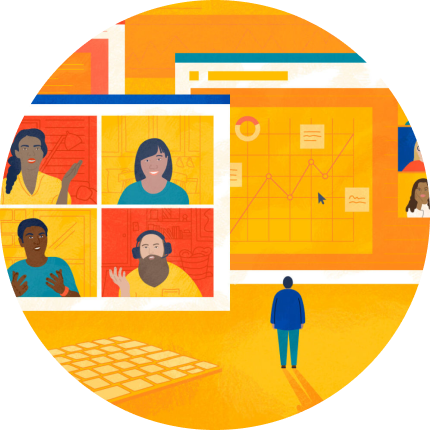 Our distributed workforce
We've known that the future of work demands centralization and shared resources, and that the best talent is found everywhere. So in August 2020, Atlassian made the decision to become a fully distributed workforce.
Atlassian is evolving the way it works to embrace distributed teamwork. Instead of focusing on physical location, we prioritize diverse team composition, goals, and culture. Work is about much more than our professional lives, and our decision to become a fully distributed team (colocated and remote workers) helps Atlassians work the best way for them as individuals.
The future of IT
In every company, in every industry, IT is at the center of business transformation. 
From responding, resolving, and learning from major incidents, to innovative ITSM solutions, learn how Atlassian's IT team is leading this transformation at the company through a modern approach to people, practices, and technology that's designed to deliver business value.  
Coming soon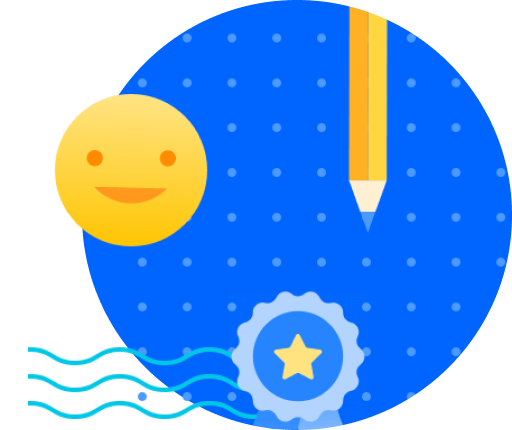 Onboarding
Onboarding is a critical program for any company, but it becomes especially important in a distributed way of working. At Atlassian, we make new hires feel engaged early and often and help create connections and relationships even before they start.
A key part of onboarding at Atlassian is giving new hires access to the right information at the right time. We use  Trello to create a 90-day milestone tracker that includes helpful links, resources, and tasks to complete in the first 30, 60, 90 days—all in one easy-to-use board.  This encourages exploration, discovery, and helps every Atlassian hit the ground running from day one.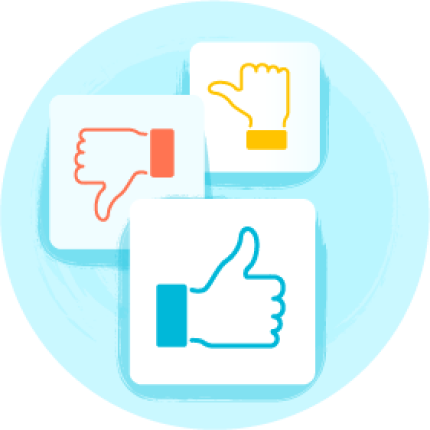 Team Playbook
The Atlassian Team Playbook is a collection of workshops for addressing common team challenges and starting important conversations. For example, we use the "project kickoffs" workshop to create shared understanding of project scope and team roles and responsibilities, and "working agreements" for gathering input into how members would like to communicate during a project. By incorporating these kinds of sessions into our regular operations, our teams are able to discover misalignments we may never have realized otherwise.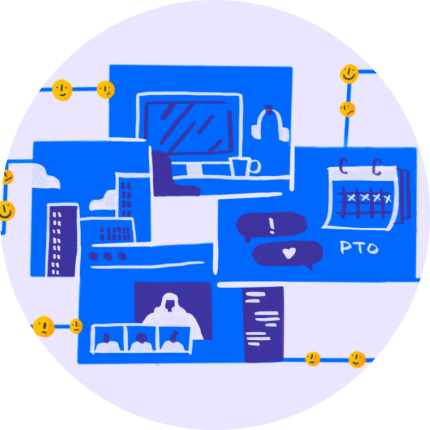 Pulse Surveys
Tight feedback loops keep employees' needs top of mind as you navigate a rapidly changing reality on a timeline you don't control. Our goal for company-wide surveys is to gain insight into the experience of Atlassians. From internal programs, to management, to expectations of the executive team and beyond, we conduct these surveys to ensure Atlassians have what they need to be successful, engaged, and effective.