Striving for Continuous Improvement
At Atlassian we know that "doing" Agile is just a step on the journey to "being" Agile. The Kaizen Project provides you insight into the best performing Agile teams around the world so that your own team can continuously improve.
Whatever your methodology, we are all striving towards one common goal, delivering value to our customers.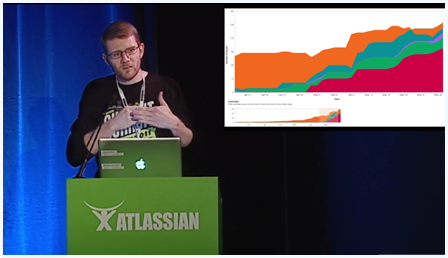 GreenHopper for DevOps - Nicholas Muldoon (10:18)
Feedback Loop
Capturing usage information from your customers is vital for delivering customer value over the long term and knowing where to focus your energy. Getting this feedback to your development team brings the customers closer and ensures your team feels the pain if the quality is low or the features do not match user needs.
Put the Issue Collector in your product or on your website to capture feedback from users in a web application. Use JIRA Mobile Connect to capture feedback from users of your mobile app.