Cancer Research UK + Atlassian
Collaborating for a cure
---
With 3,000 staff that enable a global network of fundraisers, Nobel Prize–winning researchers, and 4,000 contributing medical professionals, the Britain-based charity Cancer Research UK needed needed a way to streamline project management and break down silos to drive their mission forward… and save lives
"A lot of people working here are touched by cancer. They have people in their family or people they know. And I think coming here to work every day, it gives you a sense of mission and purpose that you wouldn't necessarily have in another place," says Greg Franklin, Agile Lead at Cancer Research UK. He and his team have a vision of a world without cancer. In the UK, the charity's work has helped double the survival rate of cancer patients over the last four decades. By 2034, their aim is to accelerate progress so that 3 in 4 people survive cancer. Long-term, the organization envisions a world without cancer.
While passion and agility keep Cancer Research UK (CRUK) striding forward today, that wasn't always the case. In the past, the passion was there, but the agility wasn't. In 2013, the decision to bring a large portion of web development in-house bogged the team down. Projects were tracked in scattered silos, and this hampered productivity in a major way.
"Business Application and Enterprise Capability – those are big teams who looked at the complete back-end database systems, and they used to do a release every six months," says Raj Natarajan, Test Lead at CRUK. "And because of the lack of tools, they were using Excel spreadsheets and Word documents to manage the releases."
Combined with a waterfall approach to collecting data, these closed tools made for team-wide frustration. Processes were disjointed and slow. Ultimately, it was CRUK's network of supporters who bore the cost of the inefficiency. Raj explains: "You start by gathering requirements actually, and by the time you deliver the product in six months' time, those requirements are outdated. What the customer sees as an end product is completely different from what they requested six months ago."
You don't have to fit your way of working to the tool because it is so highly configurable.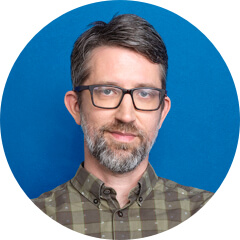 Greg Franklin
Agile Lead, Cancer Research UK
It was clear that the workflow needed an overhaul, but the budget constraints of a nonprofit stood in the way. Luckily, Atlassian offers its products to charities at no cost under a community license, and this was a key factor in CRUK's decision to adopt Jira and Confluence. Maria Bonorchis, one of the organization's Agile Delivery Managers, elaborates: "It means we can be as efficient as corporations that have loads of money to spend on tools. Ultimately, we are raising money for research into cures for cancer. Every little bit helps."
The development team committed to Jira after a brief trial, starting with the migration of bug tracking from another tool. Soon, Jira became the go-to for user stories, and then made its way to the business intelligence department. Now, even the .NET team is transitioning to Jira. Greg Franklin has played a big role in the process. "I was pretty much Mr. Jira for a while," he says. "I was the only Jira admin." He made videos and tutorials for the team and held workshops too. Eventually, with some training from Atlassian Solution Partner Clearvision, CRUK was able to onboard multiple admins, and adoption spread even further.
The Community License Program means we can be as efficient as corporations that have loads of money to spend on tools.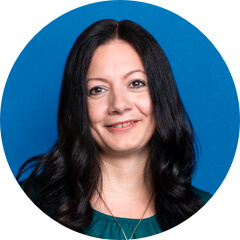 Maria
Agile Delivery Manager, Cancer Research UK
"More and more people over time have decided to get off their tools and start using Jira," says Greg. When asked what drew them to it, the team gave a few answers: Agile boards, a user-friendly interface. But more than anything else, it was the tool's flexibility. "You don't have to fit your way of working to the tool because it is so highly configurable," Maria shares. "You can decide how you are working as a team first and then let the software work around you."
Simeron Taak, a Web Developer at CRUK, agrees: "It grows with your team or your project, so as your team grows, and as your needs change or your product heads in a different direction, it is simple and easy enough to make the adjustments in Jira." As an organization prioritizing an Agile approach to project delivery, this ability to shift and grow is crucial for Cancer Research UK. In the end, a business is only as Agile as its tools allow.
Today, CRUK have increased their pace and quality of delivery with Jira, Confluence and more recently, Trello. Technical teams and business teams alike have selected Confluence for team collaboration because it is so intuitive and user-friendly. Following an aggressive program to spread Agile across the charity, several non-technical teams have adopted Trello in order to better visualize their work and collaborate to get it done. Jira's viral adoption across the organization has yielded untold rewards. As software teams adopted Jira, coupled with an Agile approach, the pace of delivery from idea to reality has exploded. Very soon after a large customer data team migrated off other tools onto Jira, they were releasing major changes monthly compared to bi-annually.
Smaller teams are benefitting too, says Greg. When he started, there were only three web teams. Now, the organization has a microservices implementation and many product and technical teams. Jira enables them to review code quickly and efficiently, allowing them release hundreds of updates per year compared to two per month. When you're talking about updates that can save lives – information for patients, fundraising campaigns – it's easy to understand the impact of such a jump in productivity.
"I think we all understand the strategy of the organization," says Greg. "All of us know that the goal is to reach three-in-four survival rate by the year 2034. That's been declared by the chief exec. So, I think when you have an organization with that shared vision, you can really work miracles."
Are you a non-profit?
Learn how to get a Community License here!

VSCO, the photo app turned subscription business, has found the secret formula for transparency, efficiency, and teamwork.

The Delivery Team at Carfax doubled in just 4 years, and project management reached a tipping point. Here's how they solved it.