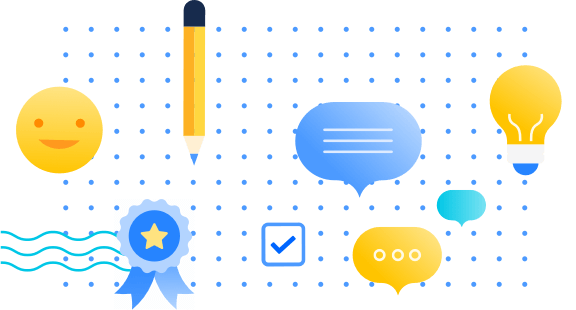 Interviewing
---
How to nail your product interview
What's it like to interview for a product role at Atlassian.
At Atlassian, our mission is to unleash the potential of every team⁠, and that means we need to give them the best possible tools. But before we can start building great products, our number one job is finding great people—the future leaders of not only Atlassian itself, but the product world in general. Attracting top performers from a wide range of backgrounds and giving them an environment where they can thrive is the foundation of everything we do in Product, because we understand that the best team wins. 
So a few years ago, to help us build that team, we asked ourselves a simple question: "What does it mean to be a product manager at Atlassian?" The answer included four attributes—we want people who lead and inspire, who seek product mastery, who are great communicators, and who drive outcomes. Today, those same expectations guide both our candidate interviews and our performance reviews; you'll be measured against them whether you're a new graduate applying to be an associate product manager or an Atlassian veteran with a decade on the team. As you prepare to interview with us, we think these attributes will give you a clear picture of what we're looking for, and what the interview process will look like. 
​​​​​​​What we want: Four expectations for product manager candidates
Lead and inspire
What does it mean to lead and inspire? We think of it as the difference between unity of command and unity of effort. In an organization like the military, a leader issues orders and those orders are followed. That's unity of command. But what about a project like the cleanup after Hurricane Sandy that required the combined contributions of the military, private companies, and state governments? They didn't report to one person, but they still had to come together around a single vision.
A product manager has to be great at unity of effort; on a team with a designer, a marketing person, and seven engineers, it's your job to get them all behind the same goal, moving in the same direction. So part of your interview process will be specifically focused on your skills in this area—usually, through a conversation with one member of your interview panel, who's specifically tasked with assessing "lead and inspire." We'll be looking for objective evidence of your abilities, but we also understand that leadership takes many forms. We might ask you to talk about a time you led a team, or just a time you believed in something no one else did—and you should feel free to share experiences from school or even volunteering, not just work.
Seek product mastery
We care deeply about the craft of product management⁠ at Atlassian—so much so that we fly the entire team to either Sydney or Mountain View every year for our three-day Product Craft conference. In particular, we focus on developing what we call "T-Shaped" product managers, who go deep on one area but also have a broad set of skills. Being well-rounded allows you to connect the dots between parts of the product, and it's especially important in a hyper-scaling organization like ours, where many of us will have the opportunity to move from team to team.
In interviews, we generally assess product mastery with an interactive "use case" session, where we talk about a product problem and work through it together. While the answer you come up with matters, we're especially interested to see the process you follow⁠—and whether you take the time to frame the conversation thoughtfully before you dive in. Step back, make sure you understand the problem, and don't be afraid to take a moment to think through, or even write down, your ideas before you begin. We also love to answer great questions, like what success would look like or what data might be available to help solve the problem. Think of this session as an opportunity to show us how you think as a general manager, as a scientist, and as an artist. 
Be a great communicator
Rather than focusing a specific portion of the interview process on communication skills, this is something we're watching for throughout⁠—and it's one of the most common pitfalls for candidates. If we ask you to walk us through your résumé for 3 minutes and you take 30 instead, that's tough to recover from. Of course, there's some allowance for being nervous, and we understand everyone has their own style. But a product manager needs to be a clear, concise communicator, so do your best to answer—and ask—questions simply and directly.
Drive outcomes
If you have an awesome product but a crappy business, you won't have that awesome product for long. Great product managers understand they need to focus on outcomes—including, but not limited to, revenue. How you describe past projects matters. Companies ship products all the time; the question is, did those products work? If you tell us all about how long something took and what went into it, but can't explain whether it made your customers' lives better, you're focusing on output. Instead, tell us how that project was received or what it moved year-over-year. The outcomes are what's most important.
---
"We want people who lead and inspire, who seek product mastery, who are great communicators, and who drive outcomes."
---
Who we are: Getting aligned on Atlassian values
If you've read up on Atlassian's culture, you may be asking yourself, "Is that really what it's like?" Our values interview is part of how you find out. We understand that at most companies, values aren't much more than a collection of banal phrases posted on the wall. Here, though, we tell it like it is, with values like "Open company, no bullshit" and "Don't #@!% the customer."
As with communication skills, we look for values alignment throughout our interview process. When you talk about past accomplishments, for example, we hope to hear you celebrating your team and using "we" more than "I." We also love to see that you have a growth mindset⁠—we hope you'll tell us about the projects that didn't go well, too, and explain what you learned and how you share that knowledge. But in this session, the values themselves are the focus; it's not necessarily about the role you're applying for, and usually, it's conducted by a member of a different Atlassian team.
---
"When you talk about past accomplishments, for example, we hope to hear you celebrating your team and using "we" more than "I"."
---
Where we're headed: Our approach to building the team
Values interviewers have a specific assessment framework—and going forward, we hope to start taking a similar approach to our four expectations for product management candidates. For now, the debrief process begins with each interviewer recording their overall "score" (strong no, no, yes, or strong yes) for the candidate, along with pros and cons. To reduce bias, no one reads anyone else's comments before writing their own. Then we meet to discuss—and, if we're not aligned, to figure out why. 
One thing that doesn't weigh heavily in our decision? Whether you have an engineering degree. We believe there are many paths to product management, from marketing to math and statistics to liberal arts—and we believe diversity in all forms is critical to our success as an organization. We want our Product team, and its leadership, to be fully representative, from gender and sexual orientation to race and religion to educational background, and we're working hard to get closer to that goal.
When we say we want to "unleash the power of every team," that includes our own—and it requires not only building up the diversity of thought and background in product management at Atlassian, but also helping each individual, whether they're already on our team or just interviewing for a role, to grow and thrive. If you're excited about our mission, value autonomy, and want to be a better product manager every day, we hope that you'll join us—and that this guide will help you take the first step on a long and successful journey.
Join the Atlassian Talent Community
Don't see an exact role match? No problem! Join our Talent Community and stay up-to-date on company and careers updates relevant to your career.