Articles
Tutorials
Interactive Guides
Get started with DevOps
The easiest way to get started with DevOps is to identify a small value stream (for example a small supporting app or service) and start experimenting with some DevOps practices. As with software development, it is far easier to transform a single stream with a small group of stakeholders than to attempt an all-at-once organizational transition to a new way of working. 
Atlassian offers an Open DevOps solution that provides end-to-end DevOps processes with Atlassian and other third-party tools. With Jira as the backbone, teams can use Atlassian products or bring their favorite products to the open toolchain. The Atlassian ecosystem offers a robust array of integrations and add-ons, allowing teams to customize their toolchain to meet their needs.

Be sure to check out our DevOps tutorials for automation, testing, security, observability, feature flagging, and continuous delivery.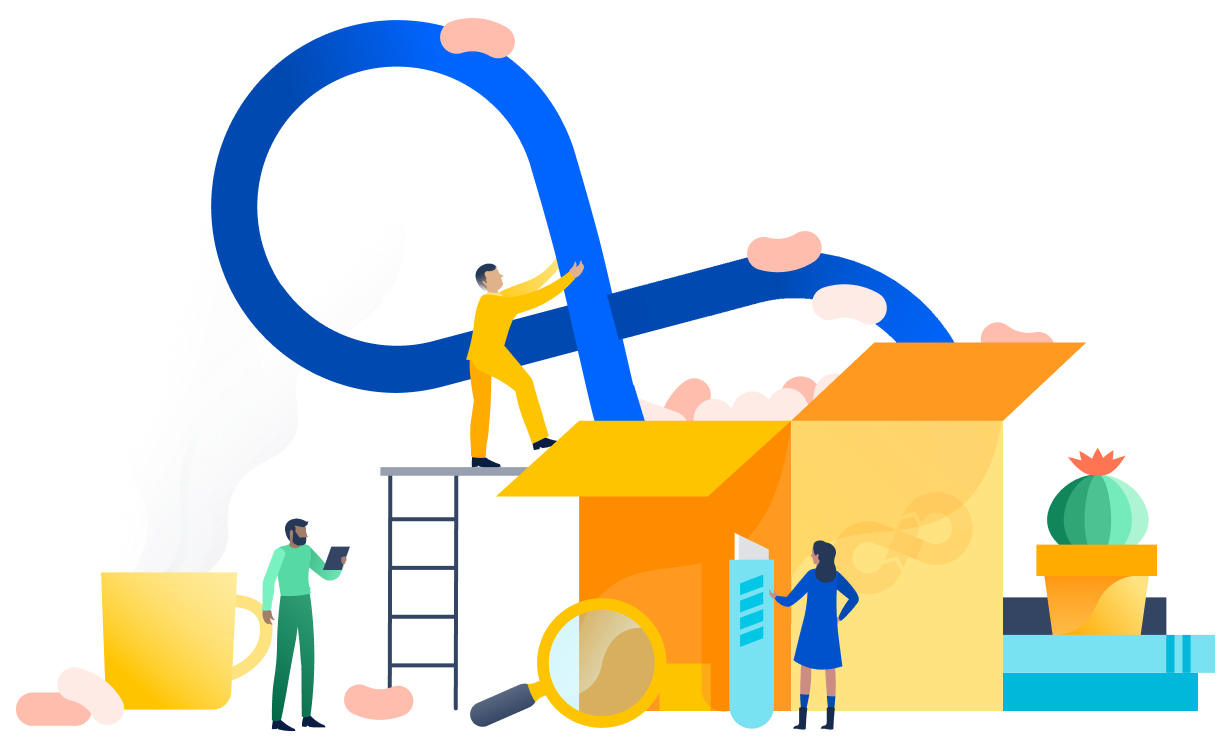 Sign up for our DevOps newsletter