Jarosław Solecki
Rafał Janiczak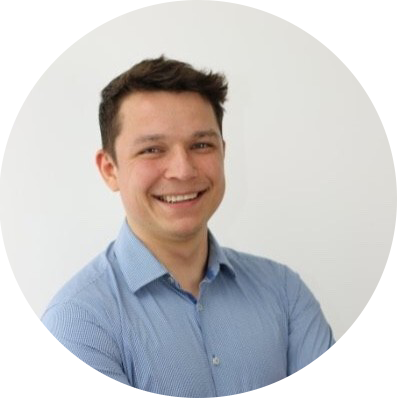 Jarosław Solecki
Product Owner
Community members since
2018
UI Modifications Unlocks a new Forge Use Case for Deviniti
With over 20+ years of combined experience, Jarek, Product Owner, and Rafał, Developer, are two members of the Deviniti team — a long time Platinum Atlassian partner who has made optimizing business processes their mission for over 5 million customers in 103 countries.
Rafał began building apps with Deviniti over 7 years ago, and has since seen the company go from 10 to 26 apps! Jarek started out as a UX designer in the e-commerce space before moving to Deviniti, where he has been a product owner for around 4 years now. His personal highlight as a product owner is solving business operations problems for Jira customers.
We had a fantastic time chatting with both Jarek and Rafał about their experience moving Dynamic Forms, a popular app with nearly 1,300 installs, from Server to Cloud. Read on to learn about how the new UI Modifications feature unblocked their journey to Cloud, their experience working with Atlassian to become an early adopter of the feature, and how rebuilding Dynamic Forms in Cloud has impacted their strategy moving forward.
Embarking on the Server to Cloud Journey
Jarek: Dynamic Forms has always been one of our most popular apps, especially with enterprise customers. For a while we knew that we'd want to move the app to Cloud, but were unable to do so without the availability of UI modifications.
Once the Forge team began work on UI Modifications, they contacted us to see if we'd be willing to work together to provide feedback on the new feature and use it to move our Dynamic Forms app to Cloud. This was our first time working with Atlassian and I was pleasantly surprised with how much it felt like we were working for the same company.
Rafał: UI Modifications was pivotal for us to implement the core functionality of Dynamic Forms in order to make the move to Cloud — it introduces the ability to control the state of Jira fields such as their values or visibility.
From the start, our meetings with the Forge team about feedback and our needs regarding UI Modifications were always efficient and we valued close communication with the team over Slack/Zoom.
A Chance to Transform the App Experience in Cloud
Jarek: In January of this year, we began working with the Forge team and in May, we received the beta version of UI Modifications. It took us six months to develop Dynamic Forms while also balancing work on other apps. We worked with a cross-functional team of designers, technical writers, project managers, and support.
There was definitely room for improvement with our Server version (fun fact, when I first joined Deviniti, one of my first projects was to design mockups for the Dynamic Forms server app!). When we rebuilt the app on Cloud, we worked closely with a UX designer to understand customer pain points in the Server version and used these customer insights to inform what we built in the Cloud version.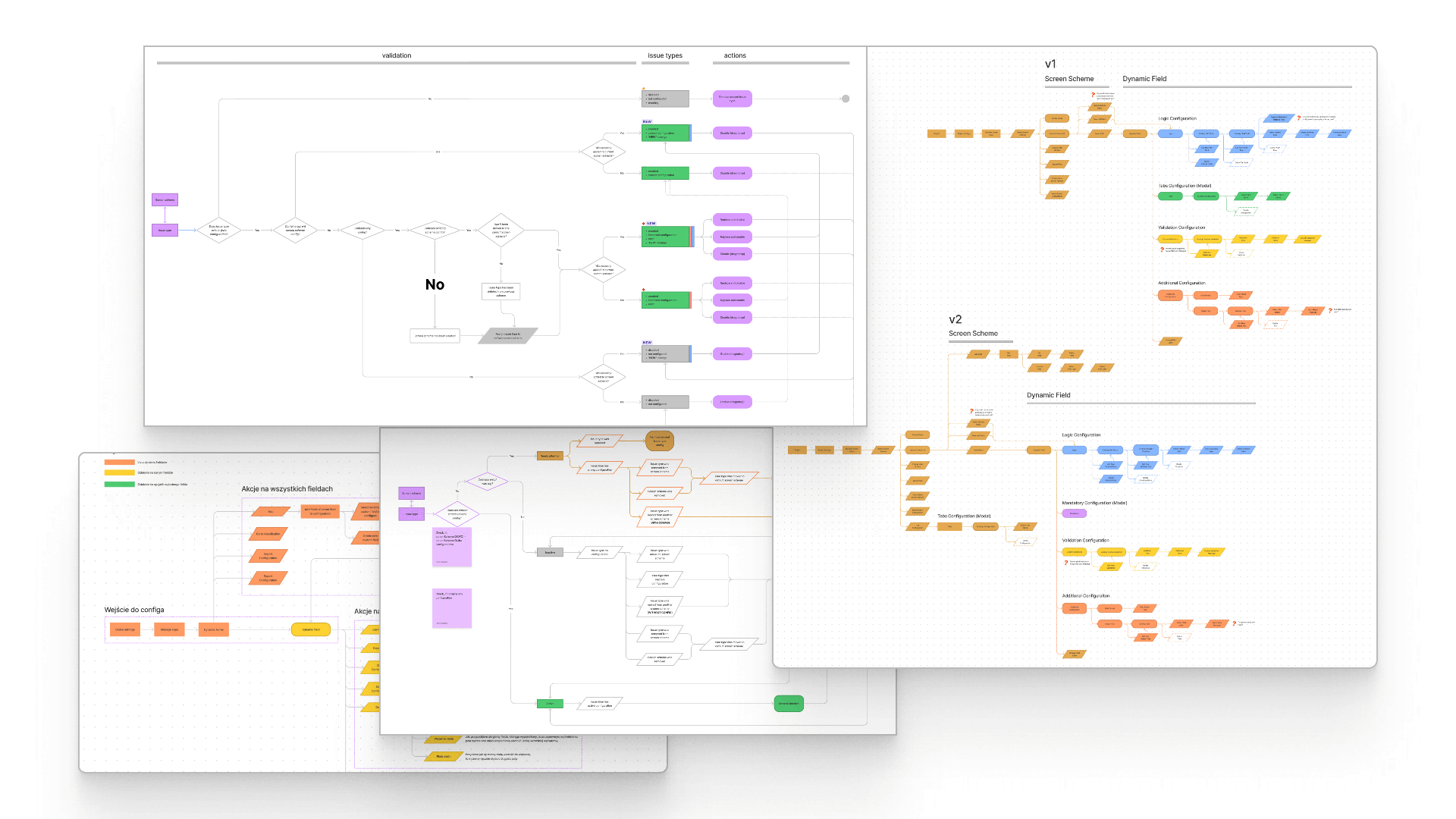 Rafał: We rebuilt the whole app based on the Server version, but UI modifications allowed us to build some of our most highly requested features from customers, such as control over where fields are visible and being able to manipulate the native Jira fields. In our Cloud app, you can now manipulate the native fields so that the global admin doesn't have to add new fields to the Jira instance. 
Forge allowed us to build more of a native experience for users with our app blended seamlessly into the UI as part of the Jira product.
Looking Ahead at Deviniti's Cloud Strategy
Jarek: With the growing adoption of the apps we've built on Cloud, we're looking to move more apps toward Cloud in the long term, whether that means using Connect or Forge. We've been building the apps that we can on Forge, and we have a great working relationship with the Atlassian team.
Forge allowed us to build more of a native experience for users with our app blended seamlessly into the UI as part of the Jira product. With our Forge app, a Jira user would really have no idea that they're using an app when using Dynamic Forms, as compared to Connect.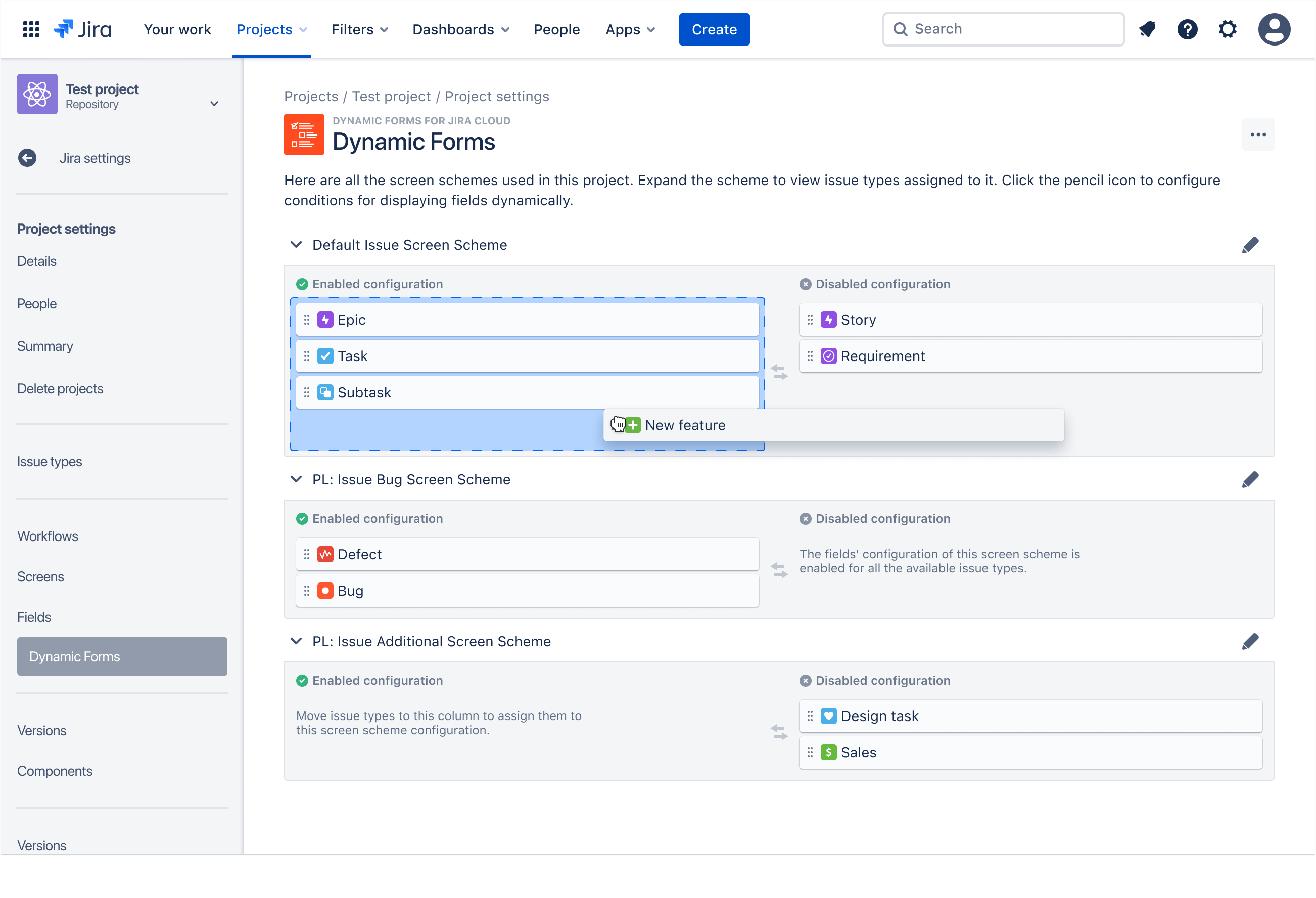 Rafał: From a developer's perspective, one of the strongest qualities of Forge is that the platform takes care of app hosting so the developer doesn't have to design the entire infrastructure. Our data in Forge is safely stored and secure, and we don't have to worry about GDPR compliance. One drawback is Forge storage, but we've been attending the Forge roadmap webinars and keeping an eye out for storage improvements. We also stay up to date with new Forge features through the Changelog. It's hard to keep up with all of the updates the team is implementing and how fast Forge is growing!
When I see new features added, I like to carve out some time to build small apps using the new feature to spark inspiration. I'd recommend this for any developer because new product changes can inspire us to come up with creative solutions.
Best of luck to the Deviniti team!
We are looking forward to seeing customers adopt Dynamic Forms on Cloud, and many more future server to Cloud successes from the Deviniti team. To any developer looking for a mentor in all things app development, product management or UX design: Jarek and Rafał are incredible sources of inspiration, knowledge, and advice. Be sure to connect with Jarek and Rafał in the developer community!
Meet more Atlassian developers

Multiplier
Learn what it took to launch a business on the Atlassian Marketplace with the support of Atlassian Ventures.

Adaptivist
With the help of Atlassian software, Adaptavist optimizes application lifecycles for enterprises globally.

eazyBI
eazyBI's easy-to-use visualization and analysis app has been a success. Find out how they scale their business.
Join the Atlassian Developer Community