Summit live stream
Be a part of Summit from anywhere. Check out the live stream schedule below and sign up to get notified on when to tune in.
Sign up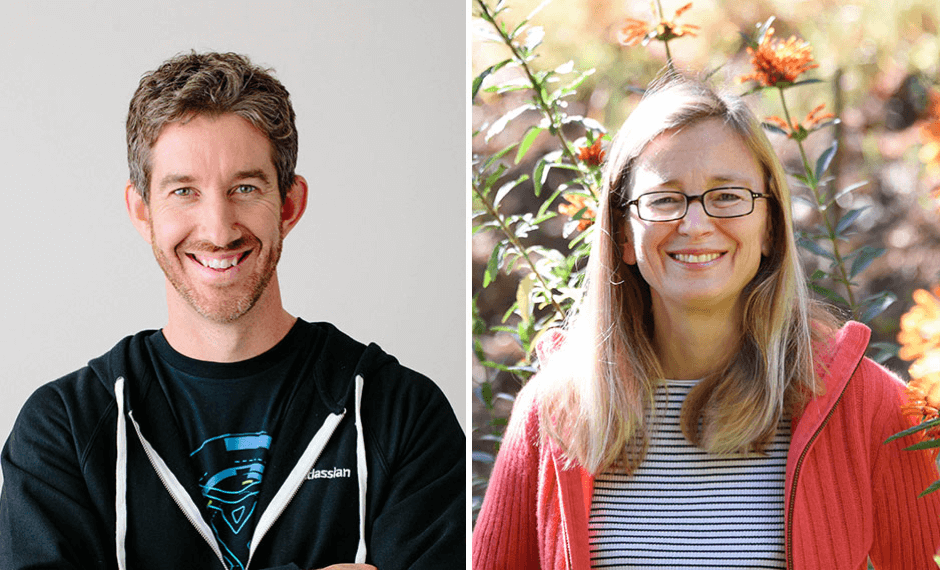 Opening Keynote
Tuesday, September 12, 5:00–6:00 PM PST
Kick off Summit with an epic opening session from Atlassian's Co-founder and Co-CEO Scott Farquhar and special guest Kim Scott, author of Radical Candor: Be a Kickass Boss without Losing your Humanity. Discover how you can unleash the power of your team's potential.
Product Keynote
Wednesday, September 13, 8:30–10:30 AM PST
Be the first to learn about Atlassian's latest and greatest advancements for the tools you can't live without with Co-founder and Co-CEO Mike Cannon-Brookes, and get a glimpse of where Atlassian is headed for the future.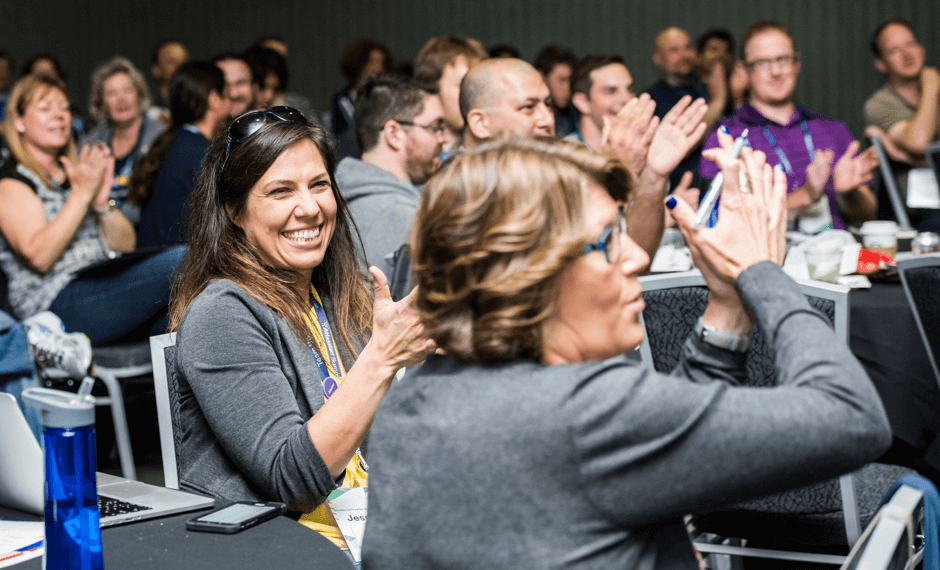 Diversity in Tech
Wednesday, September 13, 6:00–6:40 PM PST
Watch our inspiring panel of experts discuss the issues surrounding diversity in the industry and join the conversation.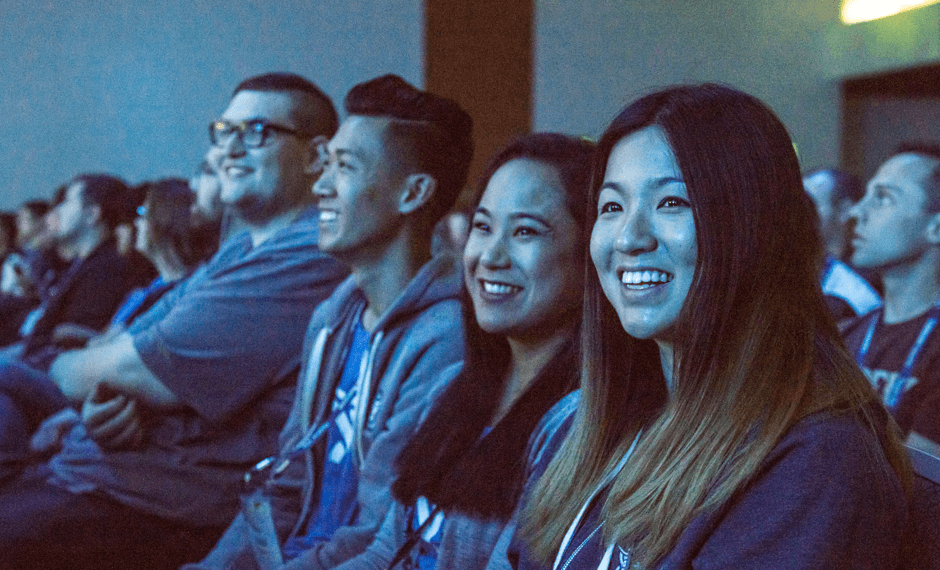 Ask Atlassian Keynote
Thursday, September 14, 9:00–10:00 AM PST
Got questions about Atlassian, our tools, or the future of teamwork? Join this session as the Atlassian Co-founders take the stage to answer all your burning questions.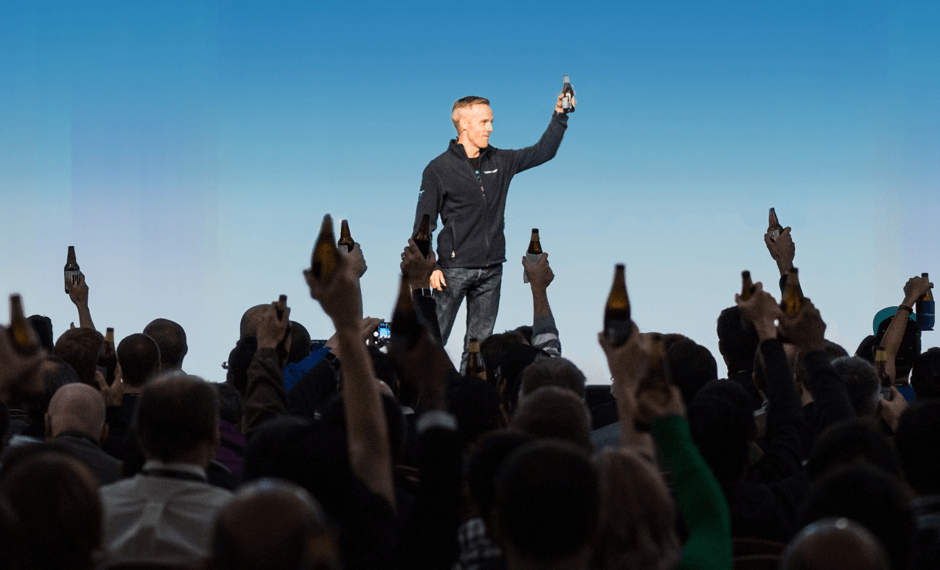 ShipIt Live
Thursday, September 14, 3:45–4:45 PM PST
We're bringing Atlassian's quarterly, 24-hour period of innovation to San Jose! Help crown the hackathon project winner and join us for a toast to the end of Summit 2017.
Breakout sessions
Learn how your team can work smarter and faster. Be sure to tune in to these can't-miss breakout sessions, live from the Summit stage.
Wed. Sept. 13, 11:00 AM PST
How Atlassian Broke Down the Walls Between Support & Development
Matt Saxby & Matt Hunter, Atlassian
Wed. Sept. 13, 1:20 PM PST
Focus, Governance, and Innovation: How LinkedIn Scaled to 3M JIRA Issues and 500M Members
Dan Hata & Arnie Matz, LinkedIn
Wed. September 13, 2:20 PM PST
Keeping the Release Pipeline Flowing
Bryan Jacobs, Atlassian
Wed. Sept. 13, 3:50 PM PST
Making Software for the Software Makers: How Atlassian Teams Use JIRA Software
Jake Brereton & Jason Wong, Atlassian
Wed. Sept. 13, 4:50 PM PST
Winning at Project Management with the Team Playbook
Sarah Goff-Dupont & Alastair Simpson, Atlassian
Thurs. Sept. 14, 10:30 AM PST
Become a Confluence Whiz Kid: Organized Spaces and Beautiful Pages
John Wetenhall, Atlassian
Thurs. Sept. 14, 11:30 AM PST
A Product Manager and a Designer Walk Into a Bar
Sherif Mansour & Alastair Simpson, Atlassian
Thurs. Sept. 14, 1:45 PM PST
Dominos' Delivery of a Faster Response Was No Standard Order
Michael Sheppard, Dominos
Thurs. Sept. 14, 2:45 PM PST
There is No Such Thing as Scope Creep
Jessica Hall, 3Pillar Global
Thurs. Sept. 14, 3:15 PM PST
DevOps vs Compliance: A Guide to Having It All
Imran Khan, Atlassian