Atlassian Sustainability Report
Working for social and environmental progress in whatever we do.
Atlassian's second Sustainability Report details our progress from July 1, 2019 to June 30, 2020 on our four sustainability pillars: planet, customers, people, and community.
We also lay out our trajectory for the year to come and identify emerging issues we think all companies should be talking about. The report includes deeper disclosures and data across all our pillars, including the integration of our diversity, equity, and inclusion report into this one, rather than a standalone document.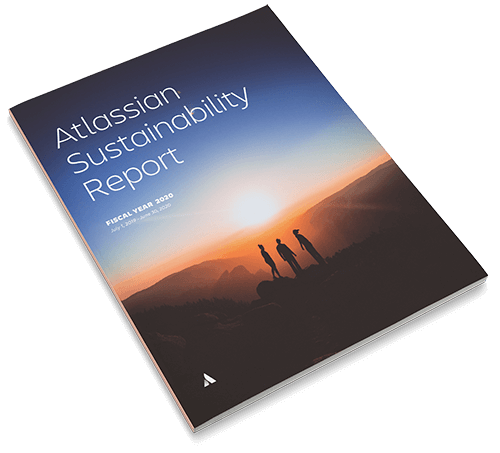 Here are some of our highlights for the year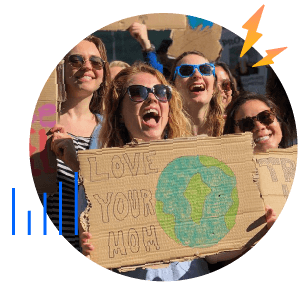 100% renewable
We achieved our goal to run our operations on 100 percent renewable energy in fiscal year 2020 – four years ahead of schedule.
New Head of DEI
We hired a new Head of Diversity, Equity, and Inclusion (DEI), and Atlassian began to build a strategy to tackle structural inequality within and beyond our company.
Human rights assessment
We conducted a human rights assessment, which will help us align our operations with international human rights frameworks and better engage with our teams on human rights-related issues for our customers and products.
Increased volunteering
More Atlassians volunteered this year, and for more time on average, than the year before, despite the pandemic and the shift to remote work.
Here's where we fell short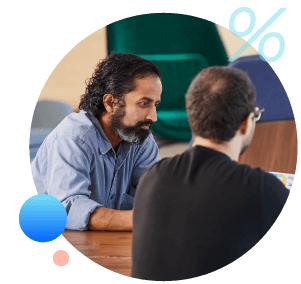 Goals
We didn't land Customer key performance indicators this year and have more work to land the long-term goals for our People pillar.
DEI shifts
While we've committed to building diverse teams, equitable outcomes, and an inclusive workplace, our interventions haven't achieved what we set out to do; to that end, we'll take a structural, systems-focused approach to building better outcomes.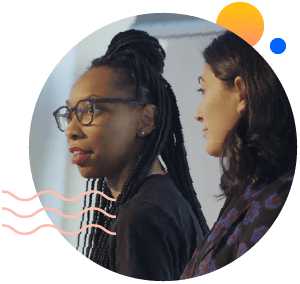 Toward net zero
We will engage our suppliers in setting their own science-based climate targets as we decarbonize our own operations.
Systems-focused DEI
We will build a robust DEI strategy – for scale, and for a remote-first workforce.
Integrating human rights
We will continue to build out a human-rights-by-design approach across Atlassian.
Redefining giving back
We will continue to define what giving back looks like in this "new normal," further expanding Atlassians' donation and volunteering efforts.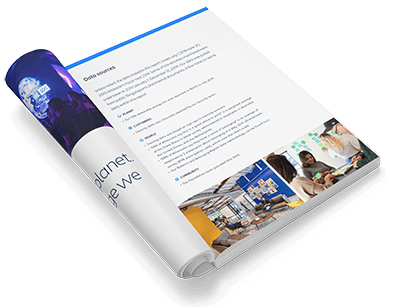 Want to see how we did last year?