Graduate from email support
Have you ever been at home and discovered your sink isn't working, and when you get around to shooting an email to the plumber, you realize you have no idea how to describe the problem? In cases like these, the plumber knows exactly what questions to ask to get to the root of the problem, but you don't.
Providing the right information requires a conversation with the plumber. Or at the very least, the plumber letting you know what information is needed.
A recent survey conducted by our team found that 70% of IT teams deal with this issue when using email support. Want to learn more about the pains of email support - and the top benefits of going on a service tool? Read more in our infographic: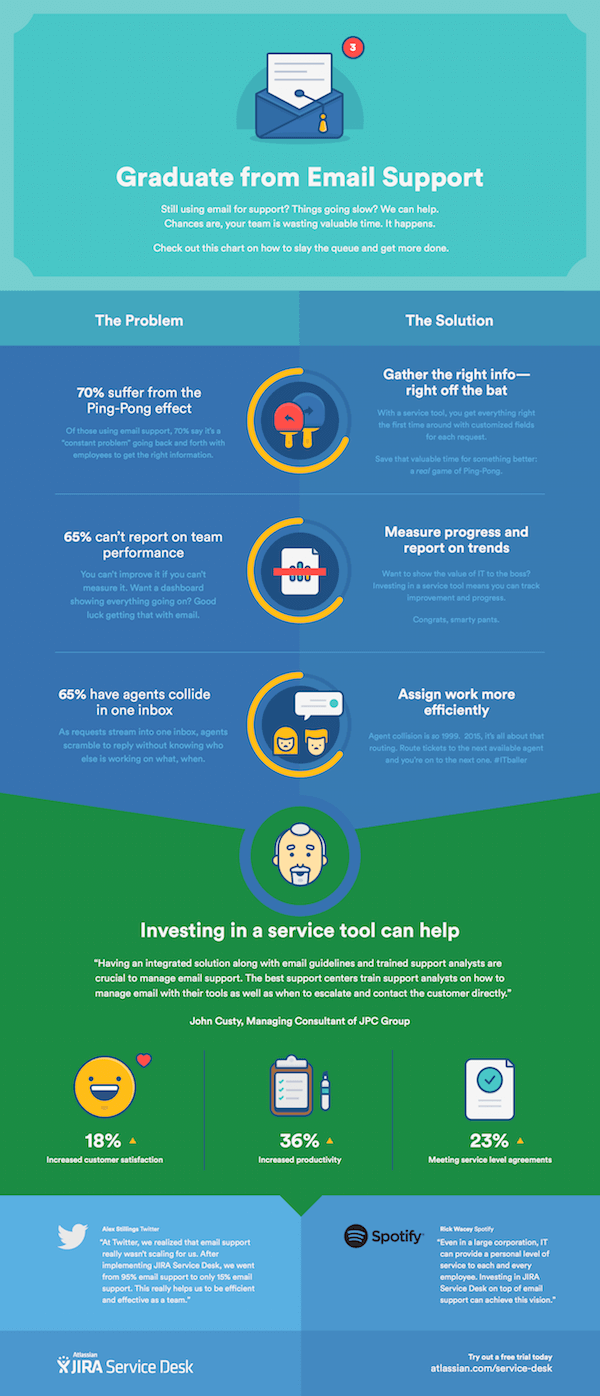 Feel informed? We hope so.
Hungry for more? Read on with our free e-book.
Like this sweet infographic? Share it on Facebook, Twitter, or LinkedIn, send a smoke signal or even try some morse code. We'll take what we can get.
Download the PDF here!
Get a free trial of Jira Service Desk
Wanna learn more?
Solve more problems faster
Try it free